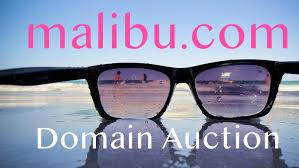 After California.com and Austin.com it's time to bid for the cool and sensational Malibu.com. The domain name Malibu.com will be sold at auction Wednesday December 5, 2018.
The opening bid is set at $250,000. Bidders are required to pre-register at least two days before the auction date.
Malibu.com was registered by Doug Behl in June ,1994. The auction is being conducted by merger and acquistion firm Millitzer Capital.
Good Bidding!