Bouwinvest Real Estate Investors invested $60 million in Sabey, Sabey confirmed.
The Dutch pension fund investment manager has invested in (SDCP). Through its parent company Sabey Corporation and investment manager National Real Estate Advisors.
SDCP says it has raised the funds by $270 million this year and will use it to grow its portfolio.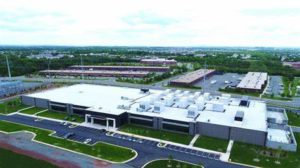 To Clarify, the senior portfolio manager of North American investments said "Bouwinvest selected the $60 million SDCP investment. The shared institutional investor culture with National. Moreover, the operational excellence, long track record and nationwide reach of SDCP, combined with the compelling nature of the deal in meeting our main strategic priorities in the US market."
Hoek added the 'deal-clinching factor' was the sustainability aspect of the investment. Certainly, the fact approximately 80 percent of the energy supply for the data center campuses in the portfolio coming from renewable hydropower