A judge granted a 35-year-old man who had filed for bankruptcy $100,000 in-school loan forgiveness
America witnessed a very bizarre case where a 35-year older man was granted school loan forgiveness, and the judge forgave his debt. Still, then Biden's Education Department has recently been in talks again to halt the court's decision. The incident that happened was that two weeks ago, a judge had approved $100,000 in-school loan forgiveness for a man using bankruptcy. However, a week later, Biden's Education Department appealed that decision. On Friday, the Education Department had revealed that it would be withdrawing its appeal of$100,000 school loan forgiveness by court decision and back down from its progress a week earlier to obstruct the debt release.
The Delaware judge who had granted Ryan Wolfson, the 35-year-old man's school loan forgiveness due to his out-of-control student debt, was appreciative. He discharged his loans through bankruptcy and argued that he wouldn't be able to pay off his loans for many reasons, one being epileptic seizures. Ten, the Education Department took its first step in blocking the court's decision by filing an appeal. But all this took a turn when an Education Department official spoke about reversing their action on Friday. It was done to continue imparting immediate relief for those struggling with debt. They are also making permanent changes that reduce indebtedness and make college more affordable.
The position of Leondra Kruger, a potential Biden Supreme Court nominee, on religious liberty astounded the justices
The Education Department will soon withdraw this January 28 notice of appeal," the official mentioned.
He added that the Department of Education has also emphasized reviewing its current bankruptcy policies. While the student loan payment pause continues, any borrower in a situation of an adversary bankruptcy proceeding can also request and receive a pause on their proceedings.
 Under Secretary of Education, James Kvaal also notified the public about the department's decision in a Friday tweet: "We're working hard to deliver relief to student loan borrowers & have reached 675,000 so far. They also mentioned the withdrawal of the appeal in the court and reviewed how they handled any upcoming claims in the Wolfson bankruptcy case.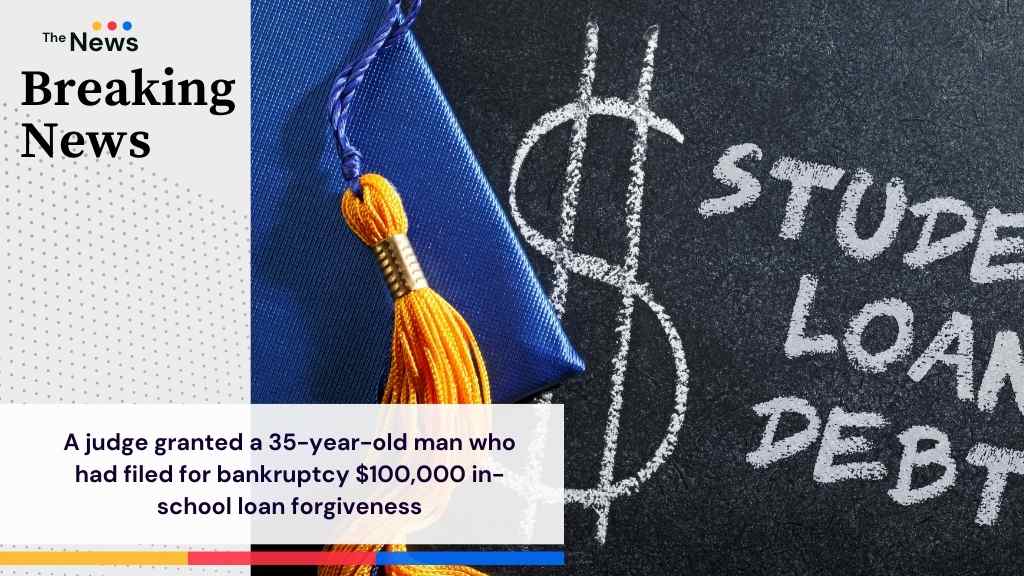 This decision is said to be made as a part of President Biden's pandemic aid efforts for those with student loans. He has also recently stretched the halt on student-loan payments for the third time and cancelled student debt for specific borrowers, i.e., deceived by for-profit schools.
The spokesperson mentioned above also said this was another step towards evaluating bankruptcy policies. To be successfully released from debt through bankruptcy, a borrower must prove "undue hardship" or unavoidable circumstances that do not allow him to maintain a basic standard of living. And the situations are not likely to change in the future, and they also have a good faith attempt to repay their debt.
In Wolfson's case, the judge stated in her opinion that courts have been too strict in their analysis of undue hardship and Biden's administration is aware of it. But on Friday, Cardona appealed that decision. This could have left Wolfson burdened with student debt along with his penalty to pay it.
The chief counsel at Student Defense, Dan Zibel, is disappointed with the decision made by the Education Department. He is also the Vice President of Student Defense.
Chris Evans had to transform his body for 'Captain America' after years doing basic 'college workouts' that left him with big arms and little legs, his trainer says
Another official, Durbin stated, "Student loan debt follows you to your grave," said in a statement that the bipartisan bill will at least give student borrowers, out of which some who were misled into taking out costly loans for-profit colleges, another chance to find a way to repay their loans morally.
As a senator, President Biden was one of the many lawmakers who had supported the 2005 Bankruptcy Abuse Prevention and Consumer Protection Act. It made even stricter standards a borrower must meet to get their loans forgiven through bankruptcy. The session created the "undue hardship" standard as well. Wolfson attempted to meet those terms and had his school loan forgiven, so the people could not decipher why the government appealed for the decision but again withdrew their appeal.
What do you think of this situation? Is the standard of 'undue hardships too harsh?