World's largest domain name registrar Godaddy has moved in with new landers for its aftermarket platform Afternic. As we know Afternic is a domain marketplace and is a subsidiary of Godaddy. It receives worldwide exposure.
Now Godaddy has introduced new landers for domain owners to sell their domain names with a buy now price. The landers are available at ns5.afternic.com and ns6.afternic.com.
The domains will look like this with the new landers: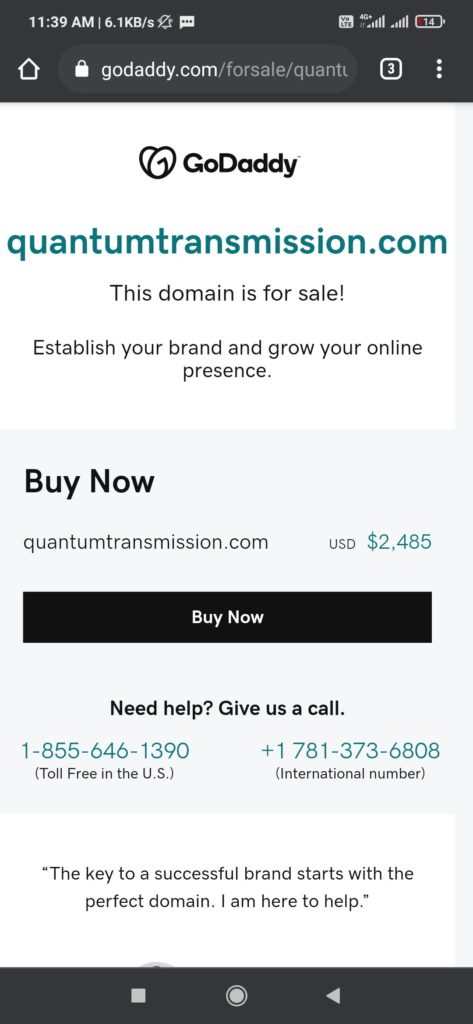 Godaddy says the move will benefit both the domain buyers and sellers. These new pages will increase global exposure with localized language, currency, and payment options. The design is simple and powerful and optimized for mobile and desktop.
Finally both the buyers and sellers get the trusted Godaddy brand work its charm and 24/7 sales and support team to guide them through the process.