Another Life Season 3 Renewed or Cancelled?
Created by Aaron Martin, Another Life is a sci-fi series that airs on Netflix. Season 2 aired on October 14, 2021, and fans already want to know about Another Life Season 3 so that they can have a glimpse of Salvare and its team going on more life-threatening crazy adventures.
Another Life Season 3 Renewal
It's been only a month since the release of season 2. That is why season 3 hasn't been renewed yet. And it will be some while until that happens. As the team at Netflix usually takes some time to analyse the response of the new season. 
This response has been quite mixed. As not everyone who loved season 1 loved season 2 as much. However, it did manage to reach the top 10 on Netflix in some countries. So, Netflix might renew the show for a season 3.
Katee Sackhoff, one of the cast  members, recently tweeted:
"Who's watching Season 2 of Another Life on @netflix. Make sure to binge-watch it so we can get a season 3."
Hence proving there is a chance of season 3 is renewed. All fans have to do is support the show and wait for the team at Netflix to analyse the success of season 2 so that they can renew it. This entire process might take another month or two!
Another Life Season 3 Release Date
Even if the show were to get renewed for a season 3 soon, fans shoshouldn'tpect the new season in 2022. As it will take some time for production to start. So, according to us, another season 3 will probably be released in early 2023.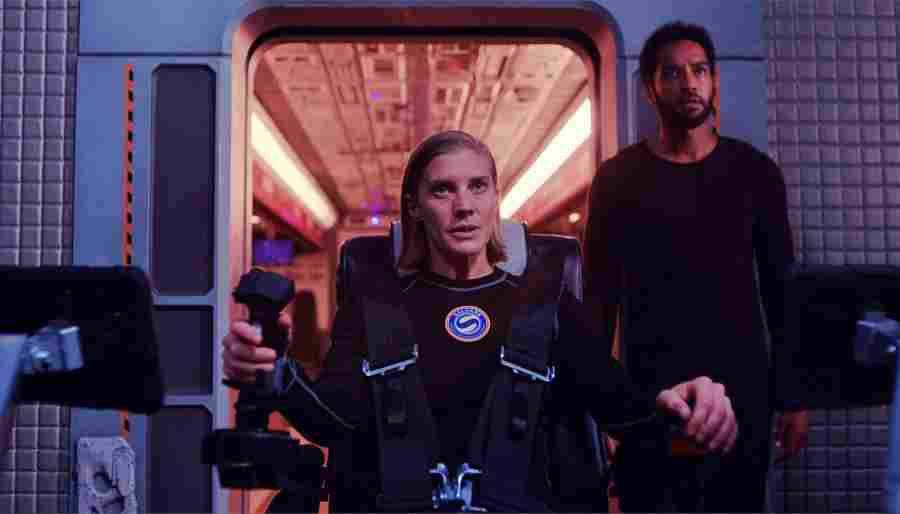 Another Life Season 3 Cast
Although there is no confirmed cast members for Another Life season 3, we think the show will be incomplete without Kate Sackhoff playing her role as Astronaut Niko Breckinridge. There are a few other cast members that we are sure would be a part of season 3. After all, a new season without them would be quite incomplete.
Justin Chatwin as Erik Wallace

Samuel Anderson as William

A.J. Rivera as Bernie Martinez

Parveen Dosanjh as Dr. Nani Singh

Shannon Chan-Kent as Iara

Elizabeth Ludlow as Cas Isakovic

Lina Renna as Jana Breckinridge-Wallace

Selma Blair as Harper Glass

Alexander Eling as Javier Almanzar

Blu Hunt as August

Tongayi Chirisa as Richard Ncube

Kurt Yaeger as Dillon Conner
There are a couple of cast members who were an essential part of the series. But they will not be joining the cast of season 3 as they died in the previous season. However, viewers might get a chance to see them in flashbacks. Dillon Casey as Seth Gage,  Alex Ozerov as Oliver Sokolo and Blu Hunt as August Catawnee are cast members who will not be returning.
Synopsis
No official synopsis details have been shared as of yet. And season 2 ended quite perfectly. It answered all the questions viewers had from season 1 but ended at a point that left lots of plot options for season 3.
Salvare and its team defeated the Achaians by carefully planting a human DNA based computer virus. It had required a lot of effort as all life on earEarthpended on the destruction of Achaians.
Moreover, this led to the introduction of EarEarth various other parts of the universe. As different races of aliens wanted to contact the human race. And thank them for defeating Achaians, who were the tyrants of the entire universe.
Hence, season 3 would involve the Salvare 2 getting introduced to the different alien races that exist. Additionally, they will have to find a way to establish relations with them. All of this would be pretty exciting!
Another Life Season 3 Trailer
No trailer for season 3 has been released. And it will be a while until that happens. Another Life hashasn'ten renewed for season 3 yet. Once the show gets renewed, a script will have to be finalised. Only then will the production and filming begin. After all of this, a trailer will be released close to the release date. Hence, fans should not expect a trailer for almost a year.
Until then, fans can watch season 2, which has recently been released and have a trip back memory lane binge-watching season 1. Both the seasons are available on Netflix.