Back to 15 Official Trailer Released by Netflix Premiering on February 25th
This February, we are getting another fun teen series, Back to 15! Imagine you get the lifetime opportunity to go back to your pats and mend things to make your life way better than it was? And this exciting out-of-science fiction book theme teamed up with some teenage drama and romance? Who can ever say no to such an offer! Back to 15 is a Brazilian growing television series that features our main character, which goes back to the past and fixes her life!
Dwayne The Rock Johnson Starr Call of Duty movie is in Production
Read on to find out more about this new Netflix series!
Back to 15 Release Date
The teen series, Back to 15, will release on February 25, 2022, at 12:00 a.m. PT or 3:00 a.m. ET. The series will be available to stream on Netflix.
Back to 15 Cast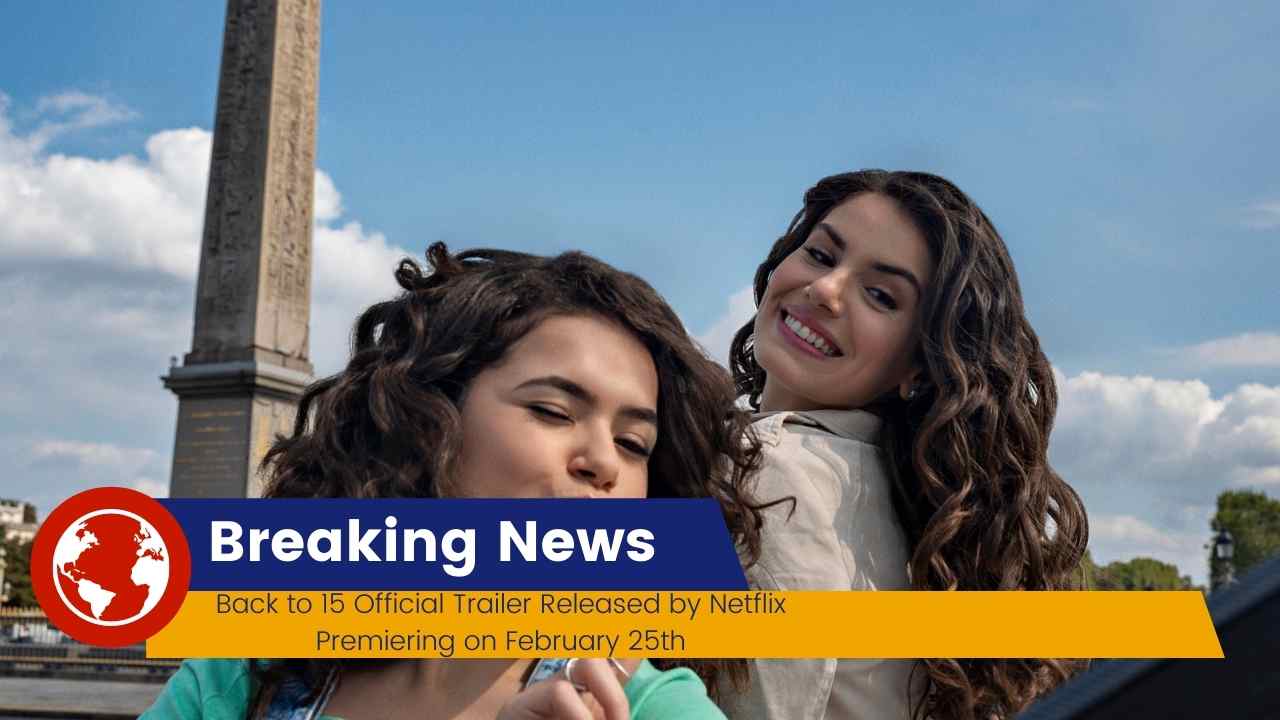 The cast of Vivianne Jundi and Dainara Toffoli, directed, Back to 15, seems pretty promising.
The actors and the characters played by them in the upcoming series are:
Maisa Silva playing Anita

Amanda Azevedo playing Luiza

Mariana Rios playing adult Luiza

Camila Queiroz playing adult Anita

Klara Castanho playing Carol

Yana Sardenberg playing adult Carol

João Guilherme playing Fabrício

Bruno Montaleone playing adult Fabrício

Caio Cabral playing Henrique

Luciana Braga playing Vânia

Antonio Carrara playing Joel

Gabriel Stauffer playing adult Joel

Pedro Vinicius playing Cesar

Gabriel Wiedemann playing Eduardo

Lucca Picon playing Douglas

Paulo Mucheroni
Fans are excited to see these characters play the role of teens with their daily lives flowing romance, kinky humour, nostalgia, and so much more!
Back to 15 Trailer
On January 31, 2022, Netflix released a trailer for Back to 15, and fans are pretty excited about it. The trailer shows a not-so-happy Anita at a wedding where she drinks heavily and is frustrated with her life at the moment. When she was a teen, she had dreams of growing into a happy adult, travelling to places, meeting new people, and having the best life but has nothing quite what she dreamt. Then we see how she is doing something on her computer when something happens with her pc, and she finds herself in her 15-year-old body! Anita is back in time to relive her life, and this time, she makes up her mind to change her life for good.
We see Anita, who is back on her first day of high school, and she clearly remembers it to be the worst ad in her life. But guess what? This time, Anita has the upper hand. She goes through her life choosing the suitable options as she is a 30-year old inside the body of 15-year old Anita.
As Anita goes through her life along with her friends, she stands up to her bullies, makes good terms with her schoolmates, and goes through her puppy love stage again! She also experiences strong nostalgia as she comes across all 2000's VCRs, pieces of equipment, books, and lifestyle.
Ricky Gervais wants his new stand-up show, 'Armageddon,' to be cancelled
The trailer closes as Anita grows through the years, and maybe, she is stuck in this time loop? Well, you will get to know once these exciting series come out!
You can watch the trailer on the official YouTube channel of Netflix.
Back to 15 Plot
Back to 15 follows the simple synopsis of how Anita, our main character, is distressed with her adult life and regrets her choices as a teen. She discovers a way to travel back to age 15 and mend her paths in life. Her memories show us many aspects of our lives with her back in time, like reckless decisions, overlooking the present, and more.
We will see an unhappy 30-year-old Anita, who is now transported to the past, her 15-year self. The series will throw light upon Anita's mission to at least try to fix the lives of everyone around her, including herself.
Apart from this, viewers can drive out nothing much, but the release date is just around the corner, so you do not need to wait for too long!
Gear up to go on one hell of a ride through time and romance with Back to 15 this February!