Bill Gates-backed biotech startup is expanding in New York
Bill Gates-backed startup that's developing a sustainable alternative to palm oil is expanding in New York and Leases the Biotech Space NYC.
The company co-founder Shara Ticku said, "C16 Biosciences is moving out of the NYU Langone biotech co-working space in Soho into 20,000 square feet at the Hudson Research Center on the Far West Side." and the location is flexible lab space and amenities at the research center, which is owned by Taconic Partners and Silverstein Properties.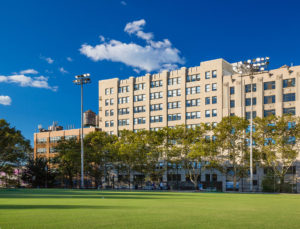 The startup will move into 20,000 square feet of pre-built lab space and office space on the seventh floor of the building at 619 West 54th Street at the end of the summer. The company was founded in 2017 to find environmentally friendly alternatives to palm oil, a $61 billion industry that leaves a huge environmental footprint.
As the demand for biotech and life-sciences space is skyrocketing, Bill Gates Breakthrough Energy venture led a $20 million Series A funding round in c16 Bio last year.