Buzz Lightyear Gay Controversy: Led To Disney's First 'Real' LGBTQ+Representation
The next animated adventure from Disney-Pixar is ready to hit our screens in theatres. It tells the story of Buzz Lightyear, one of their most beloved characters from Toy Story. After it was reported that Lightyear would include the company's first same-sex kiss, online curiosity soared in the lead-up to its release. Uzo Aduba's character, Hawthorne, has a "deep" relationship with another lady, according to the film's producer, Galyn Susman.
You may also read:-
A number of nations have responded by banning Lightyear from cinemas because of its "violation of their country's media content standard" (in other words, its depiction of the LGBTQ+ community). After promising no sequences would be removed, Susman said it was nice to be part of something that was making strides in the social inclusion capacity, but it was disappointing that there were still spots that weren't quite where they should be.
Disney's Complicated History With LGBTQ+ People
A new Pixar film's "gay hype" isn't a new phenomenon for Disney-Pixar animations, and this isn't the first time it's happened. A rumored lesbian couple was noticed in the Finding Dory trailer, which was unveiled by Disney in 2016. A tiny snippet of a lesbian couple leaving their child off at daycare was also featured after the release of Toy Story, 4.
However, despite the inclusion of such few moments, the final result has often disappointed members of the LGBTQ+ community and their supporters. When it comes to the Lightyear kiss, it's understandable that many fans remain hesitant, given Disney's history of avoiding overt LGBTQ+ depiction in its films. Whether or not this is truly a groundbreaking moment for Disney and Pixar, we'll have to wait and see. Susman's insistence on preserving Hawthorne's kiss in all versions is hilarious in light of Disney's history of portrayal.
However, according to certain stories, there was originally no same-sex kiss in Lightyear When Don't Say Gay made headlines recently, it was restored to its original position.
'Don't Say Gay' and Disney
It was announced in March 2022 that the Florida Senate would enact a law banning schools from addressing issues of sexual orientation and gender identity. As a company with a strong cultural reputation in California, Disney's failure to criticize or respond to the law angered many fans and employees. On social media and after a large-scale staff strike, Disney changed its tune and said that it will donate $5 million (£4.1 million) in support of LGBTQ+ organizations.
You may also read:-
CEO Bob Chapek also noted in an internal memo that the "greatest influence" that the company might make "in creating a more inclusive world" is through the inspiring material we produce. Letters from the LGBTQIA+ employees of Pixar and their friends, which were posted on the website Variety, claim that "almost all the moments of blatantly gay affection are deleted at Disney's insistence, regardless of whether there is a protest from both the creative teams and the executive leadership."
"You wanted me to be a stronger ally in the struggle for equal rights and I let you down," Chapek wrote in another private communication to Disney. Please accept my apologies," I say.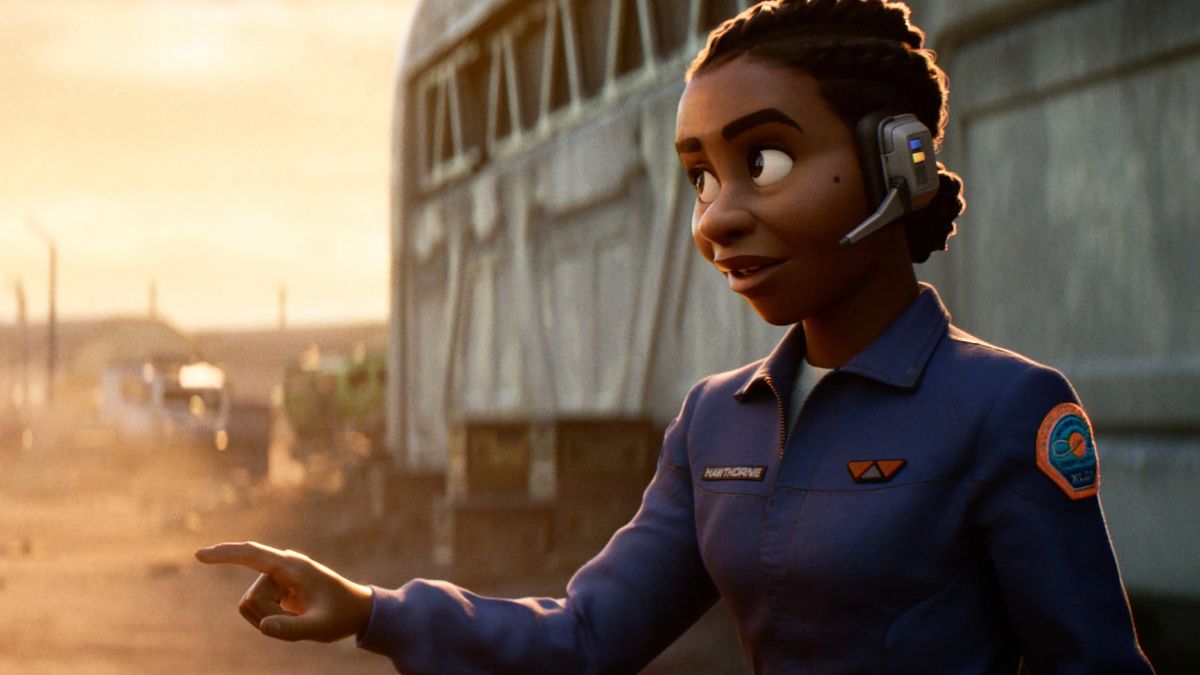 Keeping The Kiss A Secret
It now looks that Disney will not budge over Lightyear, opting instead to take the inevitable financial cost of not playing in those forbidden markets for the greater good of LGBTQ+ awareness and ideals. In retrospect, Disney's outcry against the Don't Say Gay bill may have heightened this demand for transformation and an enhanced and modern public image. Nevertheless, it's critical to recognize that a shift is taking place.
In light of popular streaming shows like Sex Education, Heartstopper, and Euphoria, Lightyear may signify that Disney is (slowly) partaking in the LGBTQ media revolution. In the eyes of viewers, Disney's reputation and cultural effect exert considerable influence. Seeing a kiss between two characters of the same sex could be extremely crucial to the self-identification and acceptance of LGBTQ+ people in an audience that predominantly consists of youngsters and their families.
There will be a backlash against Disney's Lightyear and its depiction of a same-sex kiss, so it's critical that the company maintains its commitment to LGBTQ+ inclusivity. When Lightyear comes on screen, I and many other Disney-Pixar LGBTQ+ fans and allies will be watching it with eagle eyes, hoping for the first time in its history that Disney-Pixar has truly represented us.