CM Punk Has Surgery; AEW Gives More Injury Details
At the beginning of the week, CM Punk had to go in for surgery. According to a fresh story by Dave Meltzer, CM Punk underwent surgery this week to fix the torn left triceps he sustained on the dive on Jon Moxley in the main event of AEW All Out last Sunday. It has been reported that Punk's doctor has suggested emergency surgery to stop the loss of muscular mass.
Although there is currently no confirmed return date for CM Punk to the ring, this type of injury and surgery typically requires roughly 8 months of recuperation time, which may put him back in action next spring, possibly in time for the 2023 AEW Double Or Nothing pay-per-view.
The altercation behind the scenes at All Out has cast doubt on Punk's future with AEW. There is presently an external inquiry underway, and it is expected that more suspensions and maybe releases will be issued once the results are in. For the most recent developments on the event backstage, any possible legal issues or repercussions, a new development involving Punk, and other consequences, click here.
Before the June 1 Dynamite, Punk had surgery to fix a broken foot. Punk hurt himself when he leaped off the ramp to accept hugs from the crowd, but he didn't understand how bad it was at the time, so he wrestled the entire match with the IWGP, AAA, and ROH World Tag Team Champions FTR, with whom he helped defeat Max Caster and The Gunn Club.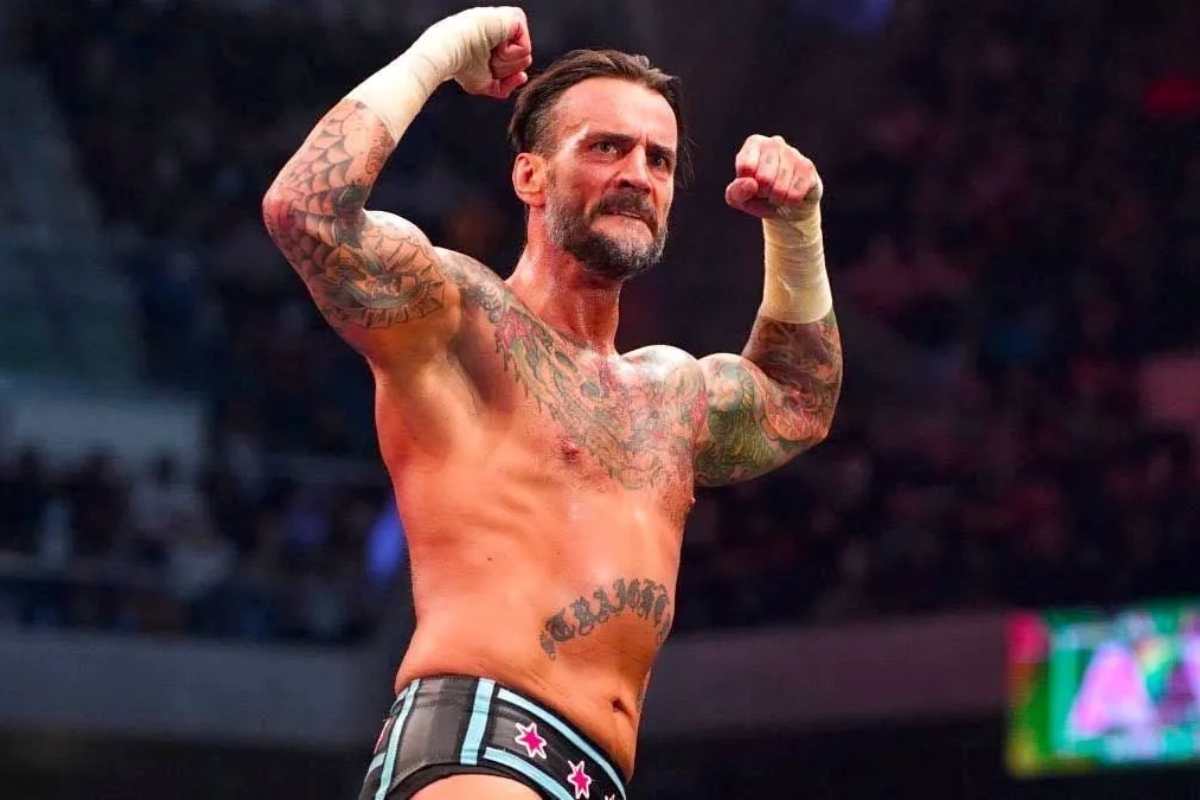 Punk injured his foot while jumping over the top rope several times during that match. After the 4.5-hour operation and months of recovery, he was finally ready to return to work. AEW World Champion CM Punk returned to competition at the August 24 Dynamite, however, he was defeated in less than three minutes by Interim AEW World Champion Jon Moxley. Even though Punk regained the championship at last Sunday's All Out, he lost it three nights later after a fight broke out backstage at the NOW Arena.
During the post-show media blitz for All Out, Punk addressed his recent foot injury, saying, "I did the stage dive, what an idiot. Somehow, without realizing it, I managed to bump my foot into the top of the safety rail. You'd think getting caught and placed back down after being hit with that crap would hurt, but I waited for FTR and nothing happened. It didn't jibe with how I felt.
After I "whacked" it, I wrestled on it, blew a springboard, climbed to the top, and then smashed my way down with a double axe. I eventually did break my foot, but I shattered the bone. The operation that was scheduled to take an hour took four and a half (hours). After surgery, I have what amounts to a whole new foot thanks to the three plates and sixteen screws implanted in it.
Totally and completely. However, this is a fresh 100%. I go to therapy every day. I've never been hurt this badly before. It was incredibly tough for me to stay in bed for two weeks because I wanted to have a great summer, help Tony out, make a lot of money, and get high ratings and ticket sales.
During the All Out scrum, Punk also discussed his recent foot injury and rehabilitation, saying, "The rehab, I could tell you how hard and painful and torturous it was, but I wouldn't be able to do it justice. When they finally cleared me to ride a bike, I promptly lost track of time and pedaled my way to death, adding an additional two and a half hours of rehabilitation to my daily routine.
At a later time, I would hit the weight room. When I say I was attempting to break a sweat, I mean it. Get healthy quickly, not necessarily so you can return quickly. I'm of no use to anyone if I can't function properly. This was a very challenging task. I imagine that if I had sustained this injury at the age of 23, I would have been completely incapacitated, unable to do anything at all, including using crutches to navigate the world or climb stairs. It was really terrible and disheartening.
Prior to the backstage brawl that resulted in AEW President Tony Khan relinquishing the championship, Punk had planned to defend against #1 challenger MJF after All Out concluded, likely at the Grand Slam Dynamite on September 21. At the conclusion of the current competition, the Grand Slam Dynamite will award a new AEW World Champion.
This night on Dynamite, Bryan Danielson defeated Adam Page, and next week, after Chris Jericho won a first-round bye, Danielson will face Jericho. Similarly, Moxley was given a first-round bye and will meet Sammy Guevara on the upcoming episode of Dynamite. At Grand Slam Dynamite, the victor of Jericho vs. Danielson will take on the victor of Moxley vs. Guevara to crown a new AEW World Champion.
For more news like this stay tune with domaintrip.com