Dax Shepard Net Worth 2023: How Much Money Does He Make?
Dax Shepard Net Worth: Actor, podcast host, writer, director, and star of film and television in America is Dax Randall Shepard. His most well-known roles include those in the movies Without a Paddle, Idiocracy, and Employee of the Month; in the TV shows Punk'd, Parenthood, and The Ranch; and as co-host of the podcast Armchair Expert.
Dax's interest in comedy began when he was young, and he wanted to pursue a career as a stand-up comedian. Before joining The Groundlings Sunday Company, he enrolled at The Groundlings Improv Troupe and attended classes for almost five years.
His big break came when he was cast in the reality TV show Punk'd, which featured practical jokes and hidden cameras. Before becoming well-known for his role as Crosby Braverman in the family comedy-drama television series Parenthood, he appeared in a number of movies and TV shows.
Along with his work as an actor, Dax has also produced the television shows Bless This Mess and Spin the Wheel, as well as written and directed the movies Brother's Justice, Hit and Run, and CHiPS. Dax has two daughters with his wife, the well-known American actress, singer, producer, businesswoman, and entrepreneur Kristen Anne Bell.
Dax Shepard Early Life
In a Detroit suburb, Dax Randall Shepard was born on January 2nd, 1975. When he was just two years old, his parents got divorced, leaving his mother to raise him alone. But Shepard's mother rose to the occasion, and by the time Dax was a senior in high school, she was a prosperous businesswoman.
Later, she worked in public relations for General Motors, frequently traveling to racetracks as part of her job. Dax used to help his mother out as a teenager and hang out with her at the racetracks. His stepfather once worked as a Corvette engineer. Dax's mother was married four times, so he had three stepfathers.
Dax attended a variety of schools while growing up, but he finished high school in Detroit in 1993. Dax has admitted that he was the class clown in school and that stand-up comedy first piqued his interest more than acting. Eventually, he and his mother came to an agreement: if she paid his rent, he would attend college.
He went to a comedy sketch school before enrolling at UCLA, where he earned a degree in anthropology. He needed the motivation to try stand-up comedy for the first time after moving to Los Angeles because he was too afraid to do it in Detroit.
Dax Shepard Personal Life
At a friend's birthday celebration, Dax and Kristen Bell were introduced, and they later began dating. The couple announced their engagement in January 2010, but they decided to get married once California legalized same-sex unions.
Section 3 of the Defense of Marriage Act was declared unconstitutional by the US Supreme Court on June 26, 2013, and as a result, Kristen asked Dax to marry her on Twitter. Dax accepted. On October 17 of that year, they were wed in Beverly Hills County Clerk's Office.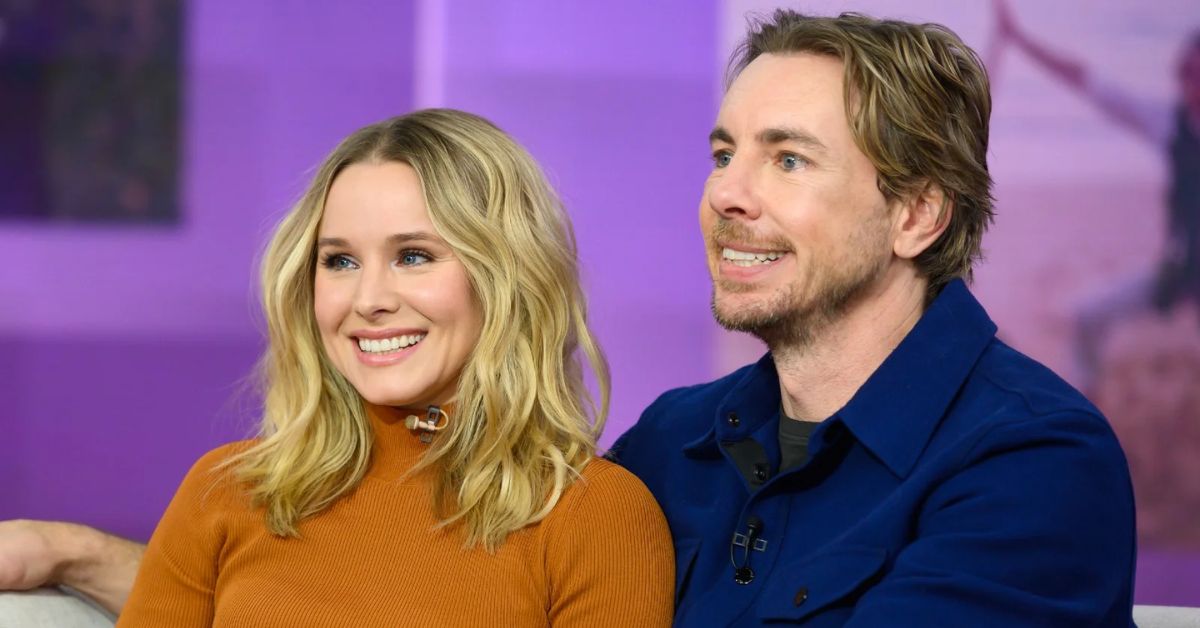 The couple's two children, who were born in March 2013 and December 2014, are a blessing. The 2013 Senate Bill 606 from California was supported by Max and Kristen. Dax was open and honest about his drug use, mentioning his struggles and September 2005 sobriety milestone.
He later admitted in a special Armchair Expert program that aired on September 25, 2020, that he had relapsed after an accident but had since succeeded in maintaining sobriety. Dax can rebuild an engine since he loves cars.
He competes in motorcycle races at Buttonwillow Raceway and off-road competitions in his 1967 Lincoln Continental. He invests time in the Los Angeles youth organization Hollenbeck Youngsters Center, which gives at-risk inner-city youth opportunities.
For the Inner-City Games and the Miracle on First Street Toy Giveaway Program, he served as the organization's official Master of Ceremonies. He uses the Transcendental Meditation technique as well.
Dax Shepard Career- From Stand-Up Comedy To Hollywood Success
Dax Shepard spent five years honing his comedy skills; this paid off when, in 2003, he was cast in MTV's "Punk'd." Dax had been auditioning for the past 10 years, but this was his first booking. Dax Shepard caught Ashton Kutcher's eye, and he helped him get representation.
Dax Shepard returned to his part in "Punk'd" when it was revived in 2012. After his initial success with "Punk'd," Dax Shepard found it easy to land roles and quickly found himself appearing in films like "Without a Paddle" and "Zathura: A Space Adventure."
He appeared in "Employee of the Month" with Jessica Simpson to cap out 2006. In the movie "Idiocracy," she also had a noteworthy part. Dax Shepard received his first lead part in "Let's Go to Prison" later in 2006. Later, he appeared in the 2010 film "When in Rome" with his future wife, Kristen Bell.
Dax Shepard has also had success in the television industry, securing a significant recurring part on the program "Parenthood." Additionally, Dax Shepard had the opportunity to collaborate with his close buddy Bradley Cooper in the 2012 film "Hit and Run."
Dax Shepard has had a lot of success as a writer and director, especially with the 2017 movie "CHiPs." "Armchair Expert" is a podcast that Dax Shepard also started that has become incredibly popular. One of the most well-known podcasts on the internet, it brings approximately $9 million annually.
Along with his wife, Kristen Bell, Dax Shepard appeared in a popular Samsung Galaxy commercial in 2014. On YouTube, the commercial has received over 20 million views. Dax Shepard was announced as the new host of the well-known autosports program "Top Gear" in 2019.
Dax Shepard Net Worth
American actor, comedian, writer, podcaster, and filmmaker Dax Shepard has a $40 million net worth. Together with his wife of three years, Kristen Bell, that is their total net worth. Dax Shepard gained notoriety when he starred in MTV's Punk'd, but he eventually rose to stardom thanks to his acting roles and stand-up routines. He is well renowned for a variety of activities besides acting, like podcasting.
Real Estate
Through a holding company called Pringus Property LLC, Kristen and Dax are the owners of at least two residential apartment buildings in Los Angeles. When the Shepard-Bells informed their renters that they would stop accepting rent checks in April 2020 to help ease their financial hardship, this came to light in March 2020 amid the coronavirus outbreak. The buildings are managed by Dax's sister.
Final Lines
We hope you have found all the relevant information about Joe Burrow's Age. Stay tuned with us here at Domaintrip.com for the latest news and information.