Destination XL, a man's clothing store decided to go for yet another update. The California based store runs from destinationXL url has already acquire DXLG.com and now has bought the super premium domain, DXL.com for $1.15 million. The transaction was reported by DNJournal.
The sale instantly grabbed the third spot on 2018 top domain sales. It is nice to see companies recognizing and shelling out big bucks for short,premium domain names.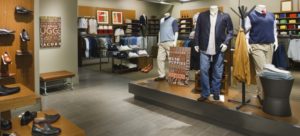 Destination XL Group, Inc. is a specialty retailer of men's big and tall apparel. The company has wide presence in United States, Canada and UK and its stock is listed on NASDAQ Global Market under the symbol "DXLG." It is worth noting here that though Destination XL owns its ticker symbol DXLG.com here, Apple Inc has yet to acquire AAPL.com.