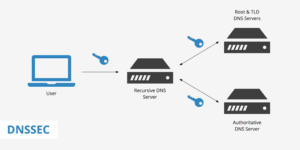 100,000 .de domain names have been registered using Domain Name System Security Extension (DNSSEC).
DNSSEC was introduced in 2011 by DENIC, the Registry responsible for running the .de domains.
DNSSEC are .de domain names having high security features. The inherent security features in these domain names save the users from online attacks.
The additional security at these .de domain name servers warns the users of data spoofing or malware attacks. Warning is also provided if the user is directed to some other third party site.
Thus sites developed on these .de domains will be able to safeguard their users' personal information. Incidents of identity theft and bank frauds will be minimised or averted.