Endeavor Season 9 Episode 2 Cast: What About the Uniform Stars?
Despite the fact that Endeavour will return for its final season in 2023, episode 2 of season 9 features a variety of new and recognizable celebrities as suspicious guest stars. Season 9 also promises some exciting cases for Morse and Thursday to solve.
The next investigation is a hectic one as it involves a missing persons case, numerous stolen automobiles, and a bunch of university students who are causing mayhem after Morse ran into the Oxford Concert Orchestra in last week's episode.
Since there are so many new guest stars in episode 2 of Endeavour season 9, who exactly is in the cast?
Endeavour Season 9 Episode 2 Cast
Like every episode of Endeavour before it, episode 2 of the murder mystery welcomes back its main cast while also introducing a number of guest stars.
Primary cast and returning actors
Shaun Evans as DS Endeavour Morse
Roger Allam as DCI Fred Thursday
Anton Lesser as Chief Supt Reginald Bright
James Bradshaw as Dr. Max DeBryn
Sean Rigby as DS Jim Strange
Abigail Thaw as Dorothea Frazil
Caroline O'Neill as Win Thursday
Jack Bannon as Sam Thursday
Sara Vickers as Joan Thursday
Simon Harrison as Ronnie Box
Guest Star Spotlight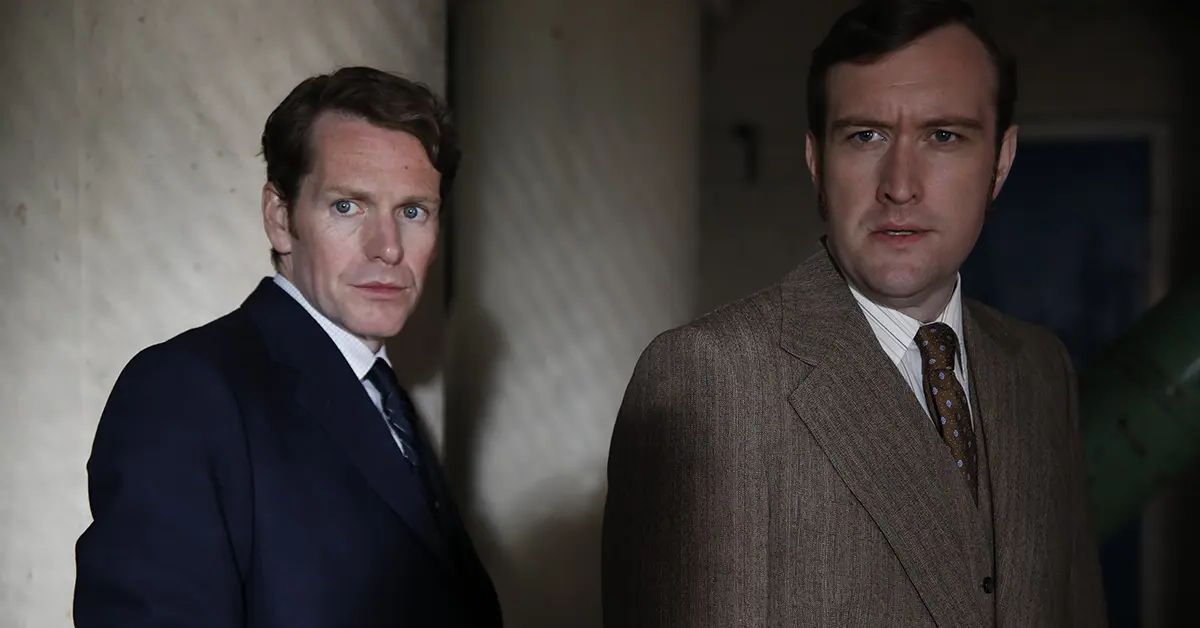 Richard Hope as Ted/Sgt Wilkins
Richard Hope, who plays both the actor Ted and his TV character, Sgt. Wilkins, in episode 2, is first on our list of cast members.
The actor, who was born in Kettering, will be well-known to many TV viewers because of his more than 110 acting credits, which include significant roles in Netflix's 1899, the 2022 adaptation of The Ipcress Files, Poldark, Broadchurch, Doctor Who, Poirot, Midsomer Murders, Piece of Cake, and The Bill.
Kevin R McNally as Kenny/Supt Jolliphant
Kevin McNally, who was born in Bristol, has frequently been seen on our screens ever since he made his acting debut in 1976. With approximately 170 performances under his belt, McNally's most well-known roles include Joshamee Gibbs in the Doctor Who, ITV's Stonehouse, the Das Boot TV series, Unforgotten, Turn: Washington's Spies, Supernatural, and the Pirates of the Caribbean film series.
Leo Staar as Richard/DI Chance
Leo Starr, however, entered the acting world much more recently, landing his first role in 2010.
Since then, Staar has made appearances in a variety of television programs, including Call the Midwife, Death in Paradise, Maigret, Jack Ryan on Prime Video, Summer of Rockets, Van Der Valk on ITV, The 355, and another Morse-verse program, Inspector Lewis, where he played a character named Simon Eastwood in two episodes in 2014.
Jack Laskey as Peter Jakes
Fans of Endeavour will recognize Jack Laskey as he plays Peter Jakes, a character who hasn't been in the detective drama since 2016.
In addition to Endeavour, Laskey has starred in a number of other films and television shows, including The Aftermath, X Company, Trust, Heartbeat, A Royal Night Out, and Star Wars: The Force Awakens, in which he played a First Order Officer.
Bill Skinner as Archibald Ormsby-Gore
Bill Skinner is a relative newcomer to the cast of episode 2 compared to the other actors, having only recently had his first acting part in 2020's Ted Lasso. Since then, he has also had appearances in ITV's McDonald & Dodds and Maternity as well as the Greg Davies-starring series The Cleaner.
For additional details, kindly refer to the tweet that may be seen below:
We'll have the truth, whatever the cost.

Thank you for joining us again this evening. Tune in to @ITV at 8pm next Sunday for the #Endeavour finale. pic.twitter.com/RtVpDOyae4

— Endeavour (@EndeavourTV) March 5, 2023
Shaheen Khan as Librarian – Miss Hatch
Shaheen Khan, another well-known character who has appeared in more than 50 parts since her debut in 1986, also makes an appearance in episode 2. Her appearances in Bend It Like Beckham, The Mistress Of Spices, The Bill, My Life As A Popat, Britz, Casualty, Unforgotten, In The Club, The Reluctant Landlord, and DI Ray are perhaps the ones that fans will remember her for the most.
Ayesha Antoine as Freya Baynard
Ayesha Antoine is an actress from Essex who is most remembered for her role as Poppy Silver in the late 1990s episode of Grange Hill. She has also been in Holby City, Mouth To Mouth, The Long Song, Disney's Artemis Fowl, In The Long Run, Lord Of The Flies, and Sky's I Hate Suzie.
Michael Keane as David Astin
Michael Keane has only played nine roles before, however, he has been in several high-profile productions, such as The Witcher on Netflix and Doctor Who, in addition to roles in British Rationals, The Canterville Ghost, The Discussions, and Mr. Turner.
We have also discussed some related material to the Endeavour that you might find useful and interesting. See our coverage for more information:
Paul Bazely as Mike Gatwood
London-born Since making his acting debut in 1991, Paul Bazely has played almost 50 different roles. His most notable roles have been in the movies Star Wars: The Last Jedi and Pirates of the Caribbean: On Stranger Tides, as well as the television shows Black Mirror, Critical, Benidorm, The Sister, Feel Good, The Ipcress File, Murder in Provence, and Quiz.
Laurence Spellman as Uniform Stevens
Laurence Spellman, who plays uniformed officer Stevens, rounds out the cast. In addition to Henry VIII: Mind Of A Tyrant and Henry VIII: Man, Monarch, Monster, the actor has approximately 40 parts to his credit. He has been in Venom: Let There Be Carnage, Chornobyl, Ready Player One, The Marijuana Method, Fury, and many other films and television shows.