The beloved South Korean hip-hop trio Epik High has recently announced the release date for their much-awaited album, Epik High Is Here 下 Part 2! On January 25, 2022, Tablo, the group's leader, announced that his very anticipated album Epik High Is Here 下 Part 2 will be released! This album will follow last year's 'Epik High Is Here 上, Part One.
Epik High Is Here 下 Part 2
The trio Epik High has announced the release of their comeback album, Epik High Is Here 下 Part 2, and the trio will drop it on February 14, 2022! On valentine's day, at 6 pm KST or 2:30 pm IST, fans will get to listen to what new art has these three cooked up this time. On January 25, 2022, Tablo took to his Twitter and tweeted about the forthcoming album!
Celebrity Hunted for Stand Up To Cancer Season 4: release date and all about the 2022 series
This will be the group's other half of their 10th studio album. The last part, 'Epik High Is Here 下 (Part 1),' was released in January 2021. The album features double title tracks, namely  Rosario ft. CL and Zico and Based on a True Story ft. Heize. As soon as the tracks were released, the double title tracks garnered the number 1 and number 2 positions on the real-time charts of major music sites like Bugs and Genie. Their b-sides were also ranking high on the charts. This has led fans to be much more anticipated the before, and fans cannot wait for love to be celebrated in such a unique way.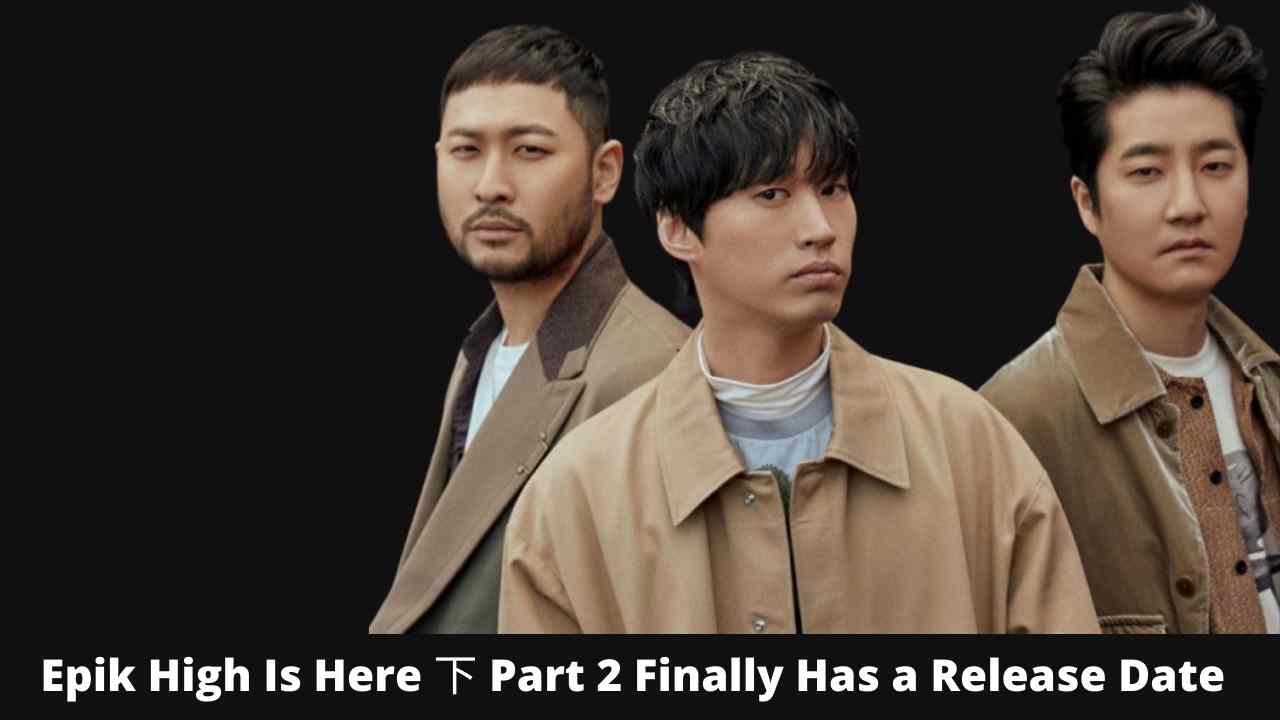 Epik High Is Here 下 Part 2
The trio has not released any information regarding the tracklist or hinted at any songs that the new album might include in their comeback album. They claim to break a billion hearts by promoting the new upcoming album.
About the Band: Epik High Is Here 下 Part 2 Finally Has a Release Date
Epik High is a South Korean-based, alternative hip hop group from Seoul comprising Tablo, Mithra Jin, and DJ Tukutz, the two band members. They were formed back in 2001, and they had their first debut in 2003. since then, they have been trendy and relevant in their music industry and fans. The band is currently in the 159th position on South Korea Artists Chart. Their fans love them, and they are also very active on social media, especially Tablo.
Latest News
Epik High's latest single was Face ID, and it is trendy with 1,217,212 views and counting on its video and multiple streams. Epik High Is Here 下. Part Two is the follow-up to last year's 'Epik High Is Here 上, Part One. That previous project had featured several famous collaborations with South Korean R&B and hip-hop acts that included CL and Zico on the hit song  Rosario, Heize on Based On The True Story and B.I on Acceptance Speech. We can expect several new collaborations this time as well!
Coachella had recently announced that the K-hip-hop group would also be part of the festival's comeback lineup. Epik High, with its three gems, Tablo, Mithra Jin and DJ Tukutz, will be performing on Coachella 2022's two Friday dates, on April 15 and 22. These dates also mark the final dates in Epik High's previously announced North America tour.
Epik High had also recently performed on the 'How Do You Play?' music festival Dotori Festival. Epik High has been named part of the Coachella lineup for the third time. Fans are very happy for the boys. The lineup of artists includes some of the music industry's prominent names: Kanye West, Billie Eilish, Harry Styles, Megan Thee Stallion, and our favourite Epik High! They are also the first Korean artists to be invited to the music festival three times. This indeed is something to be proud of, and fans are now all geared up for the upcoming Valentine's day.
So are you ready to fall in love with Epik High Is Here 下, Part Two this Valentine's day?