.eu is the European Union's top level domain name. Any individual, business or organisation based in EU can register the domain. The registry must be a non-profit organisation.
The .eu has over 700 accredited registrars worldwide. The registry operator is based in Belgium.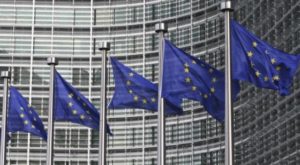 The governance rules for the domain have recently been revised. The member states' ambassadors endorsed the provisional agreement on the reform, which was reached by the presidency with the European Parliament on 5 December.
The revision maintains the current norm that the Registry needs to be a non-profit organisation.
The revision document states that the  market and the dynamic digital landscape requires a future-proof and flexible regulatory environment.
The main highlights of the revision are,
"The purpose of the .eu TLD is, through good management, to help enhance the Union identity and promote Union values online, such as multilingualism, respect for users' privacy and security and respect for human rights, as well as online priorities.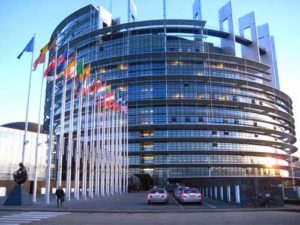 TLDs are an essential component in the hierarchical structure of the Domain Name System (DNS) which ensure an interoperable system of unique identifiers, available throughout the world, on any application and any network.
The .eu TLD is one of the largest country code Top Level Domains (ccTLDs). The .eu TLD is used by the Union institutions, agencies and bodies, including for European projects and initiatives.
The Commission should, on the basis of an open, transparent and non-discriminatory selection procedure, taking into account cost-efficiency and administrative simplicity, designate a Registry for the .eu TLD. In order to establish the eligibility and selection criteria and the procedure for the designation of the Registry the power to adopt acts in accordance with Article 290 of the Treaty on the Functioning of the European Union should be delegated to the Commission. It is of particular importance that the Commission carry out appropriate consultations during its preparatory work, including at expert level, and that those consultations be conducted in accordance with the principles laid down in the Interinstitutional Agreement of 13 April 2016 on Better Law-Making.
The Registry should support law enforcement agencies in the fight against crime by implementing technical and organisational measures aimed at enabling  competent authorities to have access to the data in the Registry for purposes of prevention, detection, investigation and prosecution of crimes, as provided by Union or national law.
This Regulation should be  implemented in compliance  with the  principles relating  to privacy and the protection of  personal data. The  Registry  should comply  with relevant Union data protection rules, principles and  guidelines, in particular, with relevant security  requirements, the principles of  necessity,  proportionality, purpose  limitation and proportionate  data retention period. Also, personal data  protection by  design and data protection by  default should be  embedded in all data  processing  systems  and databases developed  and/or maintained. In order to ensure  effective  periodic  supervision, the  Registry  should be  audited at its own expense  at least every  two  years b y  an independent body  with the  purpose  of confirming  that the Registry  complies with the  requirements laid down in this Regulation."