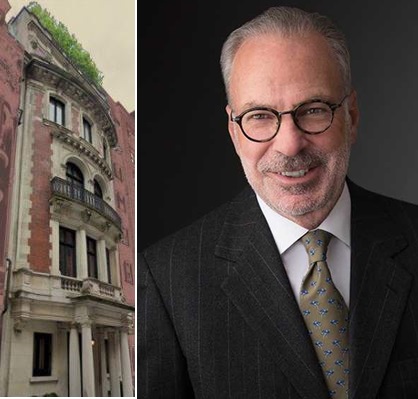 Former Lehman Brothers executive Robert Millard listed his Beaux-Arts mansion for $38 million, more than six times what he paid for it 24 years ago.
Millard bought the property for $5.6 million in 1997 when he was at Lehman. He is also a member of the Council on Foreign Relations.
It's unclear what kind of upgrades and improvements have gone into the six-story townhome.
The 14,125 square-foot mansion at 9 East 88th Street was designed by engineers James Turner and Willam Killian at the turn of the 20th century. Roberta Golubock of Sotheby's International Realty is the listing agent.
Millard listed the mansion for $2,690 a foot, compared to just under $400 a foot he paid.
The property has eight bedrooms, eight full bathrooms. It features a rooftop terrace that spans roughly 1,525 square feet and a conservatory on the top floor.