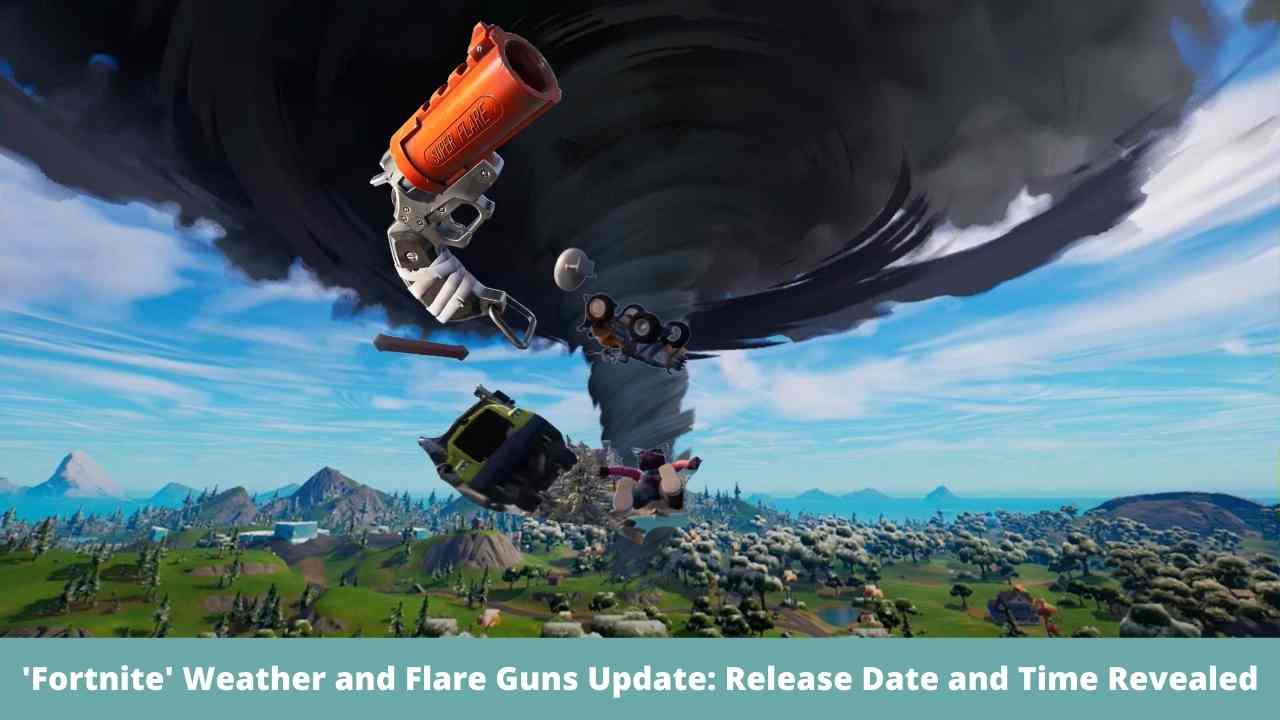 Fortnite is one of the most popular games in current times. Hence it makes sense that many people are noticeably excited for the latest 'Fortnite' Weather and Flare Guns Update. After the rumours last year and the trailer release, streamers and gamers everywhere made the game gain even more momentum.
'Fortnite' Weather and Flare Guns Update Release Date
Well-known data miners Shiina and Hypex predicted that the V19.10 would be updated by January 18th. However, in an exciting turn of events, they have been proven wrong as the date has turned out to be 11th January.
However, Shiina and Hypex are still adamant that the bigger reveal is slated for 18th January 2022 and that 11th January was only about a minor release of the flare gun and its implementations.
New Features in 'Fortnite' Weather and Flare Guns Update
There haven't been any significant updates after this game in Chapter 3, Season 1. The last thing to happen was the Winterfest in December 2021, which was still pretty moderate compared to what one usually expects from such games. 
This time the developers have focused on the weather. After continuous updates on skins, players can expect more on the weather front this time.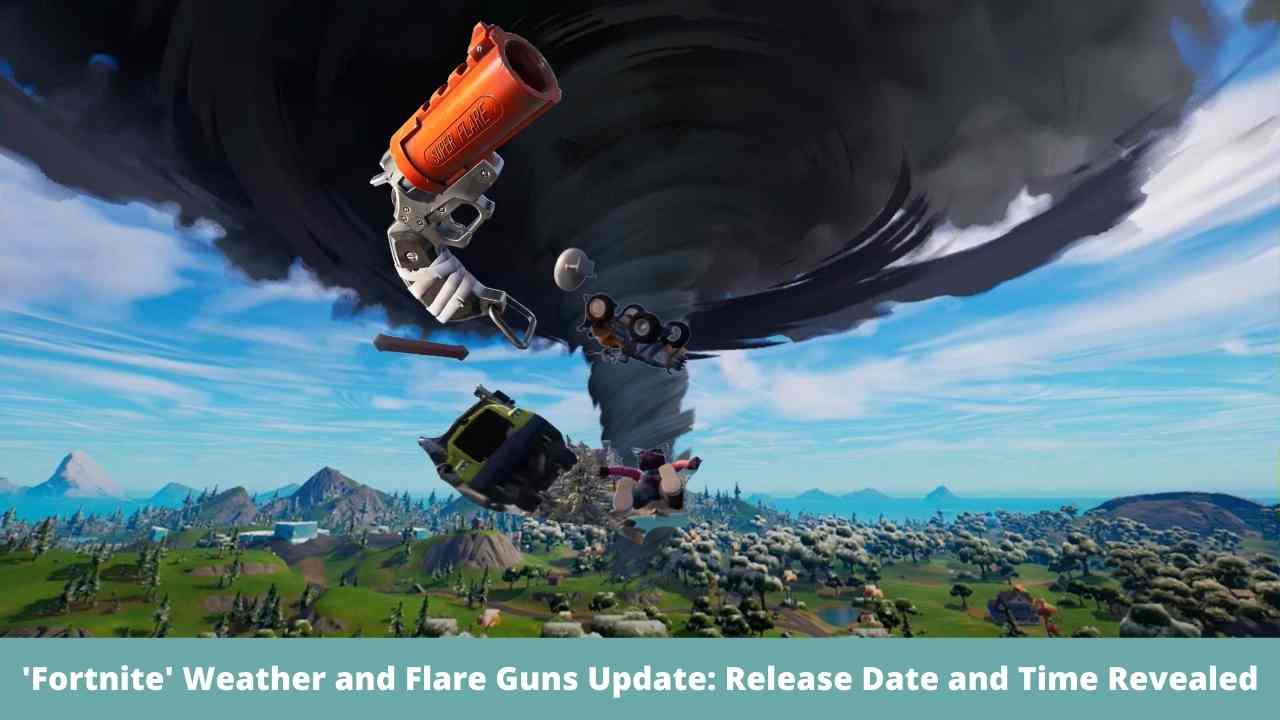 The tornadoes will take 25 seconds to form and can last 8 minutes. Based on the gameplay, there can be multiple tornadoes. Just like in Battlefield 2042, you can jump and ride these tornadoes around for maximum momentum.  
One can also say that there's development in the lighting department. According to the trailer, the lightning storm takes eight seconds to form and can last up to three minutes, which is a huge update.
If stuck by this lightning bolt, you can take ten damage. However, you will also gain a speed boost, similar to consuming a chilli chug splash. 
The lightning is also capable of striking two to three players at once. The tornadoes will allow you to redeploy and are also going to provide you with efficient mobility. Keep in mind that these tornadoes are capable of destroying everything that comes in their path, so it is up to you whether you want to face them and use them for your gains or avoid them entirely.
It sounds like a significant update. It is bound to affect the Fortnite matches significantly as the weather is similar across all the games. Even the rain is not available outside of scripted events.
One can also expect that the new update will have a unique flare gun item which again brings in the possibility for new upcoming quests. The trailer also showed flying cars and quad crashers. It was also noticeable that if you get in the water, your chances of getting hit with lightning are more, which makes sense. It is also likely that the lightning will strike the player twice if they are near a water body. So if you want the gains, you should remember this.
Most considerable 'Fortnite' Weather and Flare Guns Update – The Flare Gun
OnePlus 10 Pro Release Date, Price, Specs, Features and News
Everyone is very stoked for the flare gun. The update on this so far is that it can be used to determine whether an enemy is nearby or not upon shooting.
You can fire it at your feet or a wall to end the artillery strike. However, remember not to fire the weapon at a structure as it will damage it.
Any team playing in the pubs should have this weapon as it is highly beneficial in such circumstances.
Hypex gave the latest update on Twitter. It states that the tornado's flare gun and lightning will be released around 9 AM ET. However, everyone is making different assumptions about the time. 
Many things are a work in progress and will be announced in the coming weeks, so keep an eye out for those.