World's biggest domain registrar has built a permanent home for all its pro-specific tools.
One can now manage them through Godaddy Pro's new Hub.
The Hub is a free and new site experience aimed at both designers and small business owners. It puts all solutions and services into a single dashboard.
The Hub can also be used to track project timelines, to-do lists and manage client sites.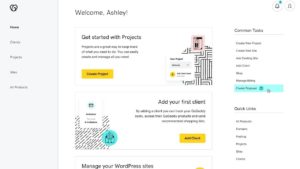 This will help designers manage and upgrade hundreds of wordpress websites and will save Godaddy Pro users valuable time.