James Webb Controversy Explained About Space Telescope Name
James Webb Controversy: This week saw the debut of the first images taken by Nasa's James Webb Space Telescope, which show faraway galaxies as they appeared billions of years ago.
Costing $9 billion, the infrared telescope will provide unprecedented resolution and depth of field, potentially changing the face of astronomy forever.
According to NASA, "researchers will soon begin to discover more about the masses, ages, histories, and compositions of the galaxies, as Webb seeks the earliest galaxies in the universe" using the James Webb space telescope.
Many in the space community, however, have taken issue with the James Webb space telescope's namesake ever since it was revealed.
Read More:
Who was James Webb?
Born in 1906, James E. Webb rose through the ranks of the United States government to become Undersecretary of State in the Truman administration.
Nasa claims Webb "did more for science than possibly any other government figure and that it is only fair that the Next Generation Space Telescope would be named after him." Webb served as Nasa administrator from February 1961 until October 1968.
A decade of space science study was accomplished thanks to Webb's efforts, and it "remains unrivaled today," as stated by NASA.
Among his many accomplishments is the establishment of the NASA University Program and the funding of research into robotic spacecraft, as well as the dispatch of scientific probes to Mars and Venus.
What does James Webb have to do with a space telescope?
NASA Administrator Sean O'Keefe stated as he revealed the new name for the next-generation space telescope: "That the successor to Hubble is to be named in honor of James Webb is entirely appropriate.
Because of his efforts, humanity has had its first glances at the breathtaking panorama that is space. When he led the first exploratory expeditions for our country, he made the fantastic a reality for us. His work at NASA helped pave the way for a golden age of cosmic discovery.
The Hubble Space Telescope, the Chandra X-ray Observatory, and the James Webb Telescope have all contributed to a rewriting of introductory astronomy textbooks."
This space telescope bears his name, but why?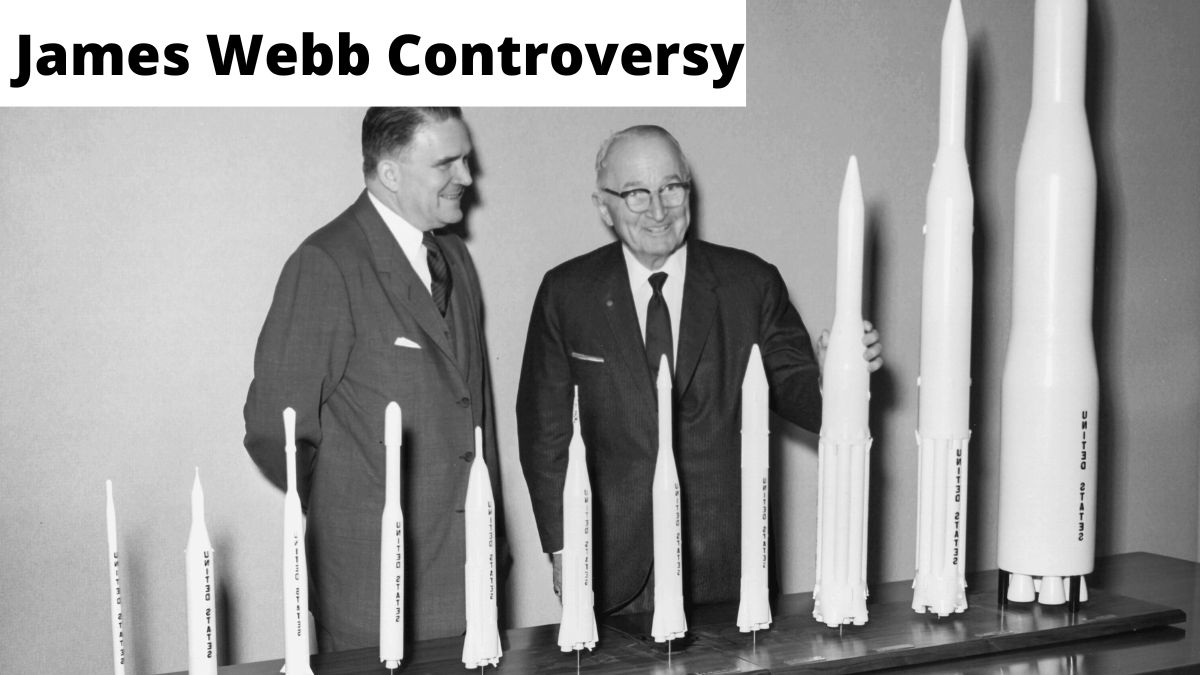 Since it is believed that James Webb discriminated against LGBTQ+ persons when employed by Nasa, the decision to name the space telescope after him has been met with some resistance.
The 2021 issue of Scientific American expressed regret that the telescope would bear the name of a man "whose legacy is ambiguous and at worst implies complicity in homophobic discrimination in the federal government."
During the middle of the twentieth century, the United States government experienced a moral panic regarding homosexuality. This period is now known as "The Lavender Scare."
Members of the government who identified as LGBTQ+ faced discrimination and were often sacked or forced to quit at this time.
Historian David K. Johnson explained the policy's origins by saying it was based on the "unfounded idea that LGBTQ+ individuals represented a threat to national security because they were subject to blackmail and were deemed to have weak moral values."
Webb is suspected of knowing about the policy in the 1950s and of participating in the prejudice once he started working at NASA in 1961.
Las primeras imágenes del telescopio espacial James Webb https://t.co/AnCskRKj6y

— NASA en español (@NASA_es) July 13, 2022
Over a thousand scientists have signed a petition to change the name of the James Webb Space Telescope because "those who would forgive Webb's lack of leadership cannot concurrently offer him credit for his management of Apollo."
"While appreciation and nostalgia are necessary, they are not adequate," write Chanda Prescod-Weinstein, Sarah Tuttle, Lucianne Walkowicz, and Brian Nord in their piece for Scientific American.
While Webb's contributions to NASA were certainly noteworthy, his wider impact on the world cannot be overlooked. We believe it is time to rename JWST in light of Webb's coverup at State and his behavior at Nasa.
The name of a mission with such lasting cultural and scientific significance should reflect our best ideals, the authors write.