Johnny Depp appears to have broken his silence after winning the defamation lawsuit he brought against his ex-wife Amber Heard. The Pirates of the Caribbean actor and British guitarist Jeff Beck have collaborated on the Album 18th, which will come out this Friday. According to reports, the title represents the performers' perception of their age at the time of recording.
According to The Sunday Times of London, the two songs on the record that Depp penned provide a deep look into the actor's emotions throughout the seven-week public trial against Heard. In the song "Sad Motherf—in' Parade," he sings, "You're sitting there like a puppy with a seven-year itch." The dime I had wouldn't fit in your hand, I said.
After a Virginia jury determined Heard had defamed Depp amid claims of domestic abuse and assault, Depp got $10.35 million in damages. In a countersuit, $2 million went to Heard. Following the trial, Depp, 59, accompanied Beck, 76, for a series of tour dates in the U.K. in June. Depp sings, "I guess you've said enough for one motherf—-king night." In contrast, Beck is said to be "blown away" by Depp's tracks.
Also, Check
Amber Heard The Appeals Verdict Due To A Jury Mix-Up
The record featuring Beck came after Heard's legal team requested a Virginia court to overturn the judgment got rendered on 1st June. Heard's legal team asserts that the incorrect person was called for jury duty yet ended up serving as a jury member for the duration of the six-week trial.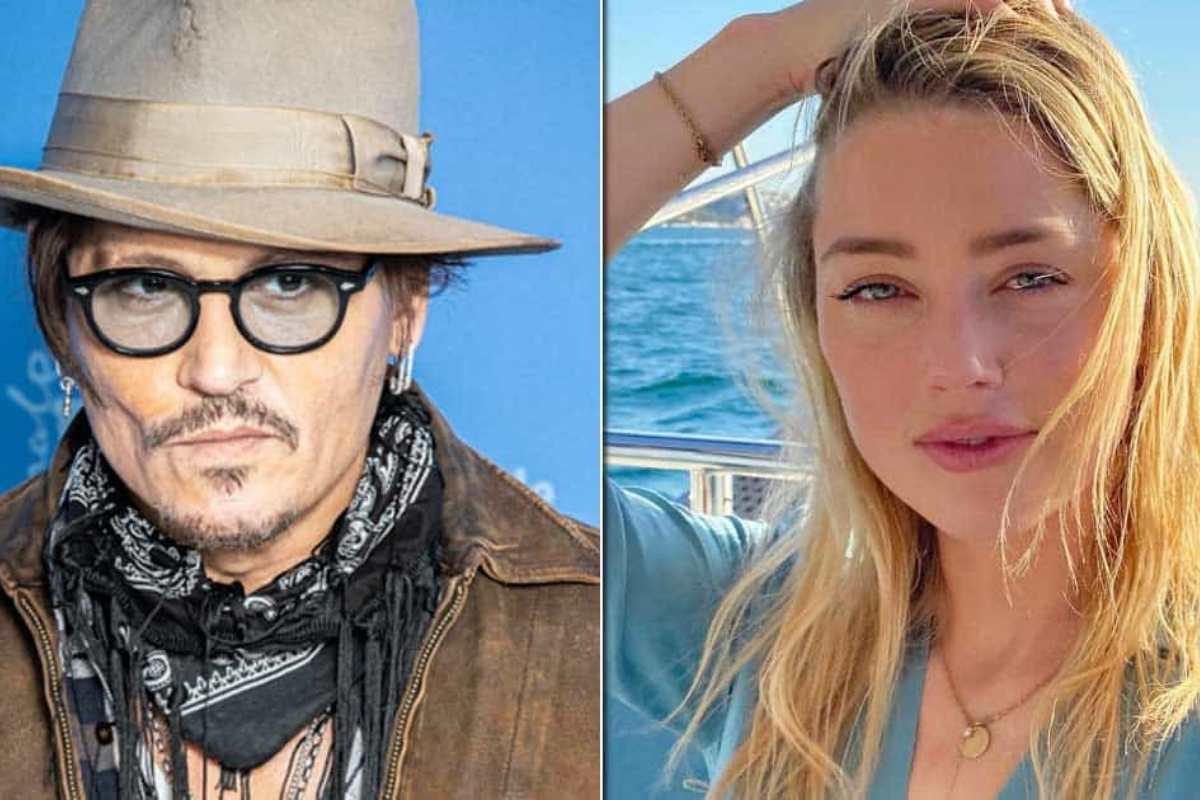 According to CBS, Heard's legal counsel provided new information about the alleged event in paperwork submitted on Friday, 8th July. Despite claims that a 77-year-old was unjustly selected for jury service, a 52-year-old with the same last name who lives at the same house appeared in court and participated in the trial. The attorneys for the Aquaman actress also claimed last week that Judge Azcarate ought to overturn the judgment since the sum Depp was given was "excessive" and "indefensible."
Depp had been suing Heard for $50 million (R800 million) after she claimed in a 2018 Washington Post opinion piece that he had assaulted her. The jury awarded Heard $10 million (R160 million) in compensatory damages and $5 million (R80 million) in punitive damages after finding that Heard had defamed Depp on all three charges. Judge Penney Azcarate reduced the verdict to $10.35 million even though Depp received a total judgment of $15 million since Virginia's maximum on punitive damages is $350,000.
Who is Johnny Depp
John Christopher Depp II, aka Johnny Depp, is an American actor, producer & musician born on 9th June 1963. In addition to being nominated for three Academy Awards and two BAFTA awards, he has won other honors, including a Golden Globe Award and a Screen Actors Guild Award.
Before becoming well-known as a teen idol on the television series 21 Jump Street (1987–1990), Depp made his feature film debut in the horror movie A Nightmare on Elm Street (1984). He then made an appearance in Platoon (1986).
Depp primarily appeared in independent films with auteur directors in the 1990s, frequently portraying oddball characters. They were Fear and Loathing in Las Vegas (1997), What's Eating Gilbert Grape (1993), Benny and Joon (1993), Dead Man (1995), and Cry-Baby (1990). (1998). Depp additionally started his long-term partnership with director Tim Burton, playing the main characters in the movies Edward Scissorhands (1990), Ed Wood (1994), and Sleepy Hollow (1999).
Depp had two children—including actress Lily-Rose Depp—with French singer Vanessa Paradis during their relationship, which lasted from 1998 to 2012. Depp was wed to actress Amber Heard from 2015 to 2017. As both parties claimed to have abused one another, their divorce received media attention.
Depp tried to sue the owners of the British tabloid The Sun for defamation in 2018 but was unsuccessful; a court determined that the publication's claim that he was a "wife beater" was "basically true." Depp later prevailed in his lawsuit against Heard in a 2022 trial in Virginia; a seven-member jury determined that Heard's claims of "domestic abuse" and "sexual violence" were untrue and defamed Depp in violation of American law.
Must Check
Who is Amber Heard
Amber Heard is another American actress who got famous after her role in Aquaman. She was born on 22nd April 1986. She made her acting debut in the 2006 horror movie All the Boys Love Mandy Lane, and she then appeared in films including The Ward and Drive Angry (2011). '
Amber Heard came out in supporting roles in movies like The Danish Girl, Pineapple Express, Never Back Down, The Joneses, Machete Kills, and Magic Mike XXL (2015). Heard plays Mera in the DC Extended Universe series' Justice League (2018), Aquaman (2018), and Aquaman and the Lost Kingdom (to be released in 2019). (2023). She has also made appearances in television shows like The Stand and Hidden Palms (2007). (2020).
In 2015, Heard wed actor Johnny Depp. She filed for divorce in May 2016 and accused Depp of domestic abuse. She then got involved in two well-known litigation based on her claims. When actor Johnny Depp sued a British tabloid newspaper for branding him a "wife beater," she provided testimony in Depp v. News Group Newspapers Ltd. The High Court of Justice in London rejected Depp's libel claim, finding that 12 of the 14 alleged violent incidents had been "proven to the civil standard" and that Heard's allegations were "essentially genuine."
After Heard claimed in a 2018 Washington Post op-ed that she had spoken out "against sexual assault" and had become "a public figure representing domestic abuse," Depp filed a defamation lawsuit against her in the US. In the case of Depp v. Heard, the jury determined that these claims were untrue and defamed Depp, but they also decided that Depp's former attorney defamed Heard by making false claims that she "roughed up" a penthouse as part of a "hoax" against Depp. Depp and Heard received $10.35 million and $2 million, respectively, from the court.
Stay tuned to our website for more updates, Domaintrip.com.