Registration procedure for the generic top level domain (gTLD) .law will be simplified.
Only lawyers, law firms, legal regulators and law schools can register for .law domains.
The hugely popular and trusted domain name earlier had a complicated and stringent registration procedure.
The applications for registrations were verified by a third party verification service.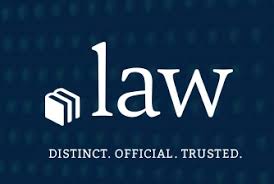 Upon approval, verified applicants can register their preferred domain name.
The verification method has been simplified for both registrants and registrars.
Use of the standard Whois data fields will be allowed in verifying eligibility.
The new applicants will not have to toil for filling the specific data fields earlier required for registering a .law domain.
The use of standard Whois data fields is effective from 7th January, 2019.
MMX will continue to verify registrants to ensure adherence to its eligibility policy and protect the integrity of .law domain names.
The registrar, Minds and Machines LLC won the rights to .law domain in September, 2014.