Man Dies in Israeli Pool Sinkhole; Couple Arrested: After a guy who was at a party at the couple's villa drowned after falling into a sinkhole at the bottom of the pool, Israeli police confirmed Friday that they had placed the pair under home arrest.
Both the man and the woman, who are in their 60s, are being investigated for possible involvement in a fatal accident due to negligence.
A judge ordered their release on Friday after they were arrested on Thursday night, but they will be subject to "restrictive conditions of home arrest" for the next five days.
The couple was hosting a party at their home in Karmi Yosef, a village some 25 miles southeast of Tel Aviv when the incident occurred.
Read More: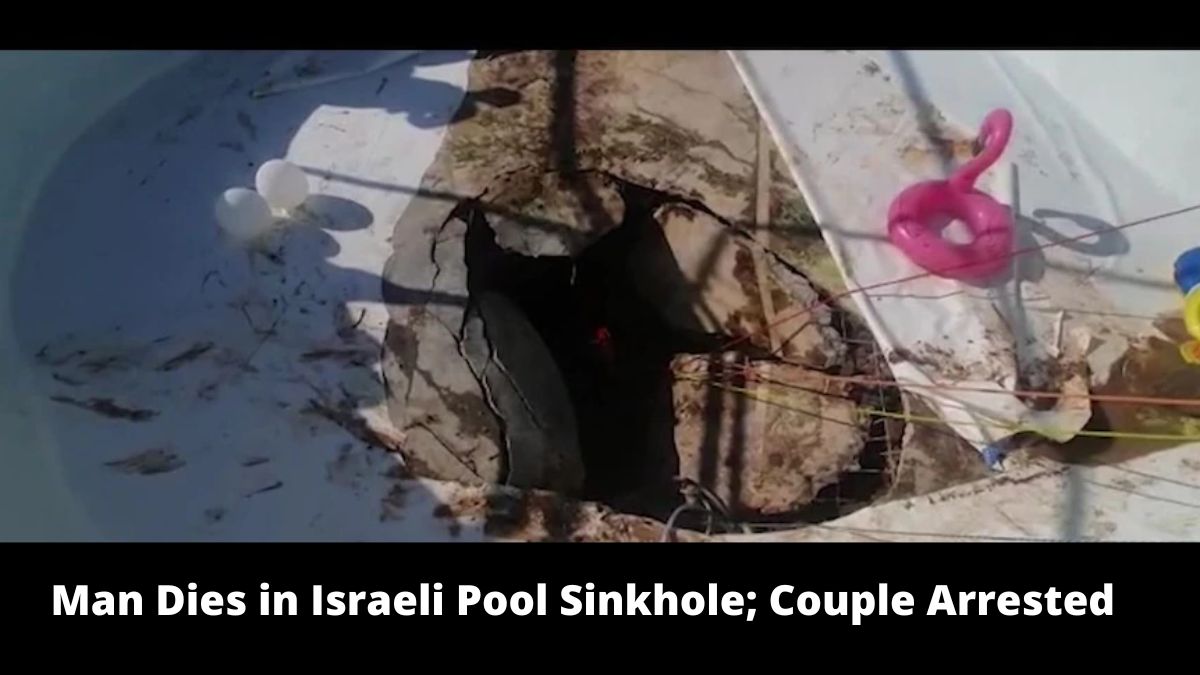 Videos shot on cell phones at the site show a pool being drained of its water and floaties in the middle, while onlookers yell in Hebrew from the surrounding perimeter.
A man is shown walking over to the sinkhole, slipping, and being almost sucked in before he retreats.
After a 30-year-old man drowned in a sinkhole that emerged in their swimming pool, an Israeli couple was detained for five days.
According to Israeli media, the couple is suspected of causing the death by negligence because they erected the pool without the required permits.
Man Dies in Sudden Swimming Pool Sinkhole Disaster

An unidentified man was killed after being sucked into a sinkhole that emerged under a swimming pool in Karmei Yosef in central Israel on Thursday. pic.twitter.com/C1snzCjJ80

— MOCez🇷🇺🇱🇾🇮🇶🇾🇪🇨🇳🇵🇰🇵🇸🇸🇾🇮🇳🇮🇷🇰🇵 (@Mousacisse1) July 22, 2022
A search operation involving Israeli law enforcement, medical personnel, and soldiers reportedly located the body of a 30-year-old man.
According to eyewitnesses quoted by the Israeli media, there were about 50 people at the party, with six of them in the pool. The homeowner reportedly constructed the pool without the required permits.