Netflix is bringing an all-new quirky, crime series Murderville in the coming days, and it is going to be a lot different than what one expects. In January, the streaming platform announced the release of Murderville, which will be pretty contrasting from a typical crime and detective series, and fans cannot wait. This series will have complex crimes to solve and more complex comedy for the audiences!
It's such a unique thriller series, and it is coming out much sooner than you think. So buckle up for a hilarious ride with our crazy detective on his way to solve some crimes with some exceptional guests.
Ghislaine, Prince Andrew, and the Paedophile: ITV's Release Date and What to Expect
Murderville Release Date
The first season of the new series Murderville will be released on February 3, 2022! With the release date just around the corner, the fans are pretty excited about the new Netflix series theme.
Back on January 13, Netflix declared on all of its social media handles the release date of Murderville worldwide along with the cast. With the crime series being a comedy, watchers seem exhilarated to see how the concepts of comedy and crime will be blended and what Netflix has got to serve this time.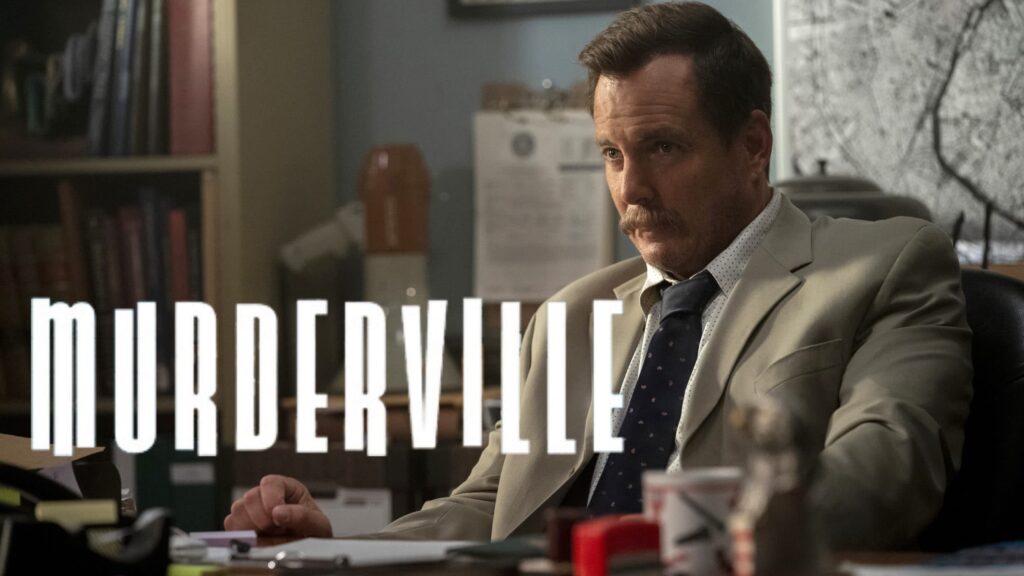 Murderville Cast
The crime comedy will feature many famous faces who are famed as comedians and talented actors. The characters are mainly played by Will Arnett playing Terry, alongside Conan O'Brien, Marshawn Lynch, Kumail Nanjiani, Annie Murphy, Sharon Stone, and Ken Jeong. They will be the special guests in the series helping Will's character.
Other cast members are Lilan Bowden, Philip Smithey, Mary Hollis Inboden, Samantha Cutaran, DeMorge Brown, Shay Ali, John Ennis, Ralph Lammie Jr., and John Paul Batista.
Iain Morris and Brennan Shroff directed series Murderville will have characters: Terry Seattle, Amber Kang, Chief Ronda Jenkins-Seattle, Darren Daz Phillips, Kathy, Captivating Keith, Bobby Singh, Conan O'Brien, Marshawn Lynch, Dr Madiosn Chen, and more.
Murderville Synopsis
The storyline to this bureaucratic comedy series is how our demented homicide detective, Terry Seattle, is joined by six special guests who will help Terry solve the case, but there is a very thrilling twist! The show will not give the six guests and others any script! Now, with no fixed way of the show going, the guests have to improvise on the spot to help deliver both comedy and justice to the case. Murderville is indeed going to be a comedy, crime-solving series as bizarre as it might sound. With famous comedians, fans are delighted to learn how the new season will turn out.
Arnett has said that Murderville will be just like 1990 hit Law & Order without a script, and oh boy, is it going to be a ride! The series will have six different episodes with six various guests. They will take turns and put their heads together with Arnett or detective Terry and Philip Smithy as detective Daz and solve the thrilling criminal cases. Murderville is also a loose adaption of the British Academy of Film and Television Arts winning BBC3 series, Murder in Sucessville.
Watchers of both the mentioned shows are excited to watch the characters solve murder mysteries with constant laughter doses in a new form. No further information has been released.
Emily In Paris Season 3: Release Date, Spoilers, Cast, Trailer, And Plot
Murderville Trailer
The makers of Murderville have not released a trailer for the show yet. But some pictures give an insight into the show's settings. They show us a scene of Terry sitting and the guests in the front. The different photos from the series are on Netflix's official pages.
The show seems to have fans grip over it with optimistic hope, and high expectations as viewers want to see an unscripted side of the actors and how they will solve bone-chilling murder mysteries.
So will they be able to find out the truth? Get ready to find out on Murderville coming out this February!