Miki Naftali's Group secured $102.7 million in construction loans for its condo project at 1165 Madison Avenue, on the corner of East 86th Street on the Upper East Side.
The funding covers a $44 million building loan and a $16.6 million project loan. The new debt combines $42 million in loans made in 2019 by CIT Bank, according to reports. Tel Aviv-based Bank Hapoalim is the lender.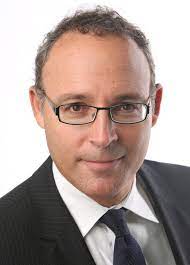 The 13-story, 62,700 square-foot building will hold just 12 condo units, including 2 duplex penthouses and 3 full-floor apartments. There will be 3,750 SF of ground-floor retail.
The building is designed by Robert A.M. Stern Architects, which will include a squash court, cinema, roof terrace, gym, and children's playroom.
This project is Naftali's second condo in the area and it resides just six blocks from The Benson at 1045 Madison Avenue, a ground-up community that's observed a string of big-ticket selling in recent months.