Nearly Thousand US Flights Canceled Due to Winter Weather!
The US canceled over 1,000 flights on Monday as winter weather swept through the nation's heart. Dallas Love Field and Dallas-Fort Worth International airports in Texas have seen most of the cancellations.
According to flight tracking website FlightAware, more than 3,600 delays and around 990 flights inside, into, or out of the US had been canceled at about 4:30 p.m. ET on Monday. Flights operated by Southwest Airlines make up around half of those cancellations.
According to FlightAware, the Dallas-based airline canceled around 480 flights, or about 12%, of its Monday schedule. This was due to an operations meltdown over the holidays. A request for comment from Southwest Airlines was not immediately complied with.
CEO Bob Jordan was outlining measures to stop a recurrence of the airline's Christmas travel breakdown as recently as Monday morning. American Airlines, another Texas-based airline, canceled 6% of its Monday schedule. By 4:30 p.m. ET on Monday, American had canceled nearly 200 US flights.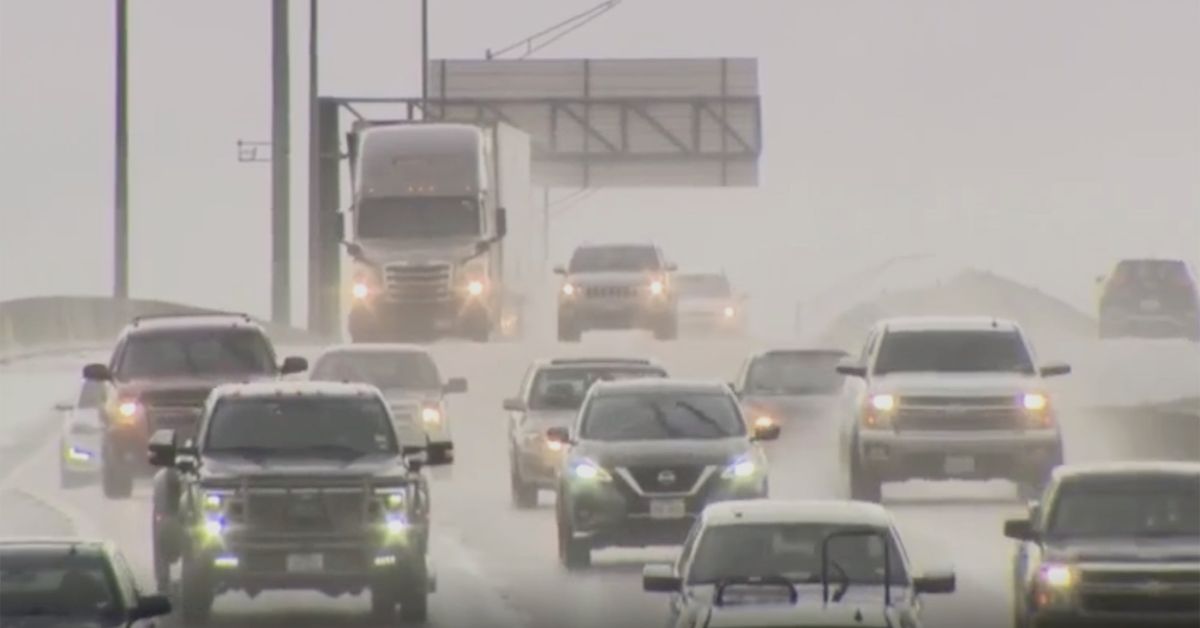 By Monday afternoon, regional airline SkyWest had canceled roughly 140 flights. By Monday afternoon, there had already been more than 700 system-wide flight cancellations for Tuesday.
About 200 flights in and out of Denver International Airport in Colorado on Monday were also canceled, in addition to the numerous cancellations that occurred in Dallas on Monday and Tuesday. By Monday afternoon, more than 100 flights into and out of Austin, Texas, for Tuesday had already been canceled.
Up to 6 a.m. Central Time on Wednesday, a winter storm warning is in place for a substantial chunk of Texas, including the Dallas-Fort Worth region.
Travelers' Weather Insurance
On Sunday, Southwest Airlines announced a winter weather waiver, and by Monday noon, it had been expanded to 12 airports in Texas, Oklahoma, Tennessee, Arkansas, and Kentucky. The most recent releases cover travel between January 30 and February 1.
American Airlines issued a waiver on Sunday for flights departing from Dallas-Fort Worth International Airport (DFW) between January 29 and February 2. United and Delta have also provided weather exemptions. The cancellations had little to no effect on their Monday operations.
Read More:
In a tweet posted on Monday, Dallas Love Field stated that its staff "stands ready to treat and clear surfaces to allow for safe operations." DFW was likewise geared up for inclement weather. Before arriving at the airport, passengers are advised to verify the status of their flights with their airlines.
Our team is monitoring the weather and stands ready to treat and clear surfaces to allow for safe operations. ❄️ Over the next few days, please remember to check with your airline for the latest updates on delays and cancellations. ✈️#DALTravelTips pic.twitter.com/dhr6hDkVid

— Dallas Love Field (@DallasLoveField) January 30, 2023
Worsening Road Conditions Pose a Serious Threat to Drivers
Additionally, the weather will result in hazardous driving conditions. The National Weather Service cautions that up to half an inch of ice or sleet could fall in some areas of Texas. According to the Weather Prediction Center of the National Weather Service, ice buildup is anticipated in at least 15 states.
"If you must travel, slow down and use extreme caution, particularly when approaching bridges and overpasses," the Texas warning says. In emergencies, drivers must keep a torch, food, and water in their cars. Learn more about what to bring when driving in the winter.