Niue, a small country with 1600 residents has sued Internet Foundation in Sweden(IIS) to take back control of its internet domain, .nu.
The lawsuit against the Swedish Internet Foundation was filed in November in the Stockholm District Court.The court has not yet decided if it will hear the case.
The Lawyers of Niue's Government have sued the Internet Foundation in Sweden for around $30 million over what they argue is "unfair" use of the '.nu' domain.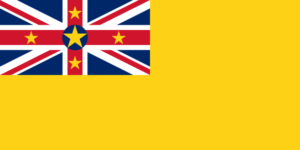 Pär Brumark, Niue's government lawyer, said the Swedish Internet Foundation took over Niue's .nu country code Top Level Domain (cc TLD) without consent in 2013. He further added that Niue had missed out on around $150 million over the past 18 years & now they want their domain back.
In a statement, the Swedish Internet Foundation denies it's breaching any laws over Niue's domain. The IIS said, "The case is not about the ownership of .nu and that was an issue between the Government of Niue and the IUSN foundation. It was and is essential for the Swedish internet infrastructure that .nu works in a stable and secure way".
"Nu means now " in Swedish making it a popular domain across the Europe specially Scandinavian countries. Out of the 400,000 domains, 150,000 are located in Sweden.
Many countries lost their top level domains during 90s and couldn't get control of them because of the legal costs involved.
For a small nation like Niue, it's a tough road to .nu .