Zack Synder's Rebel Moon Starring Cary Elwes and Corey Stoll Has a Release Date Status in 2023
The next major Netflix project from Zack Snyder is beginning to take form! Snyder is currently one of Netflix's most notable directors, having directed the latest zombie apocalypse picture, Army of the Dead after a long time at DC. A big sci-fi fantasy called Rebel Moon is his next project. And is expected to be divided into two films with the possibility of spinoffs.
On Netflix in 2021, Army of the Dead was one of the most-watched films and earned the Oscars Fan Favorite award. Army of Thieves, a precursor to the heist film, and the anime-style spinoff series Lost Vegas has already been released. Planet of the Dead, a sequel, is also under development.
Snyder's Netflix track record suggests that Rebel Moon will take the same path. A few additional cast members have been added to the list since Netflix first announced the lineup some months ago. Everything we've learned about the film is summarised in the table below.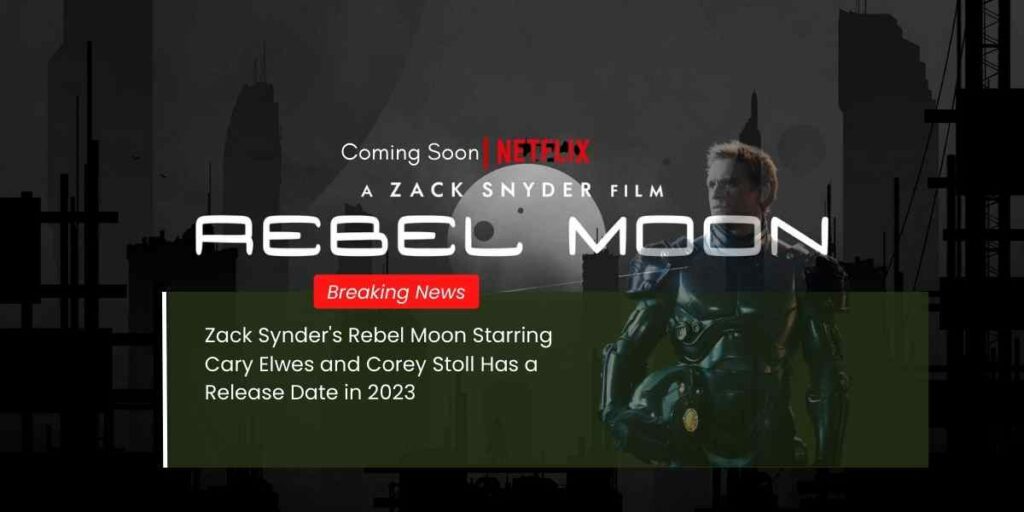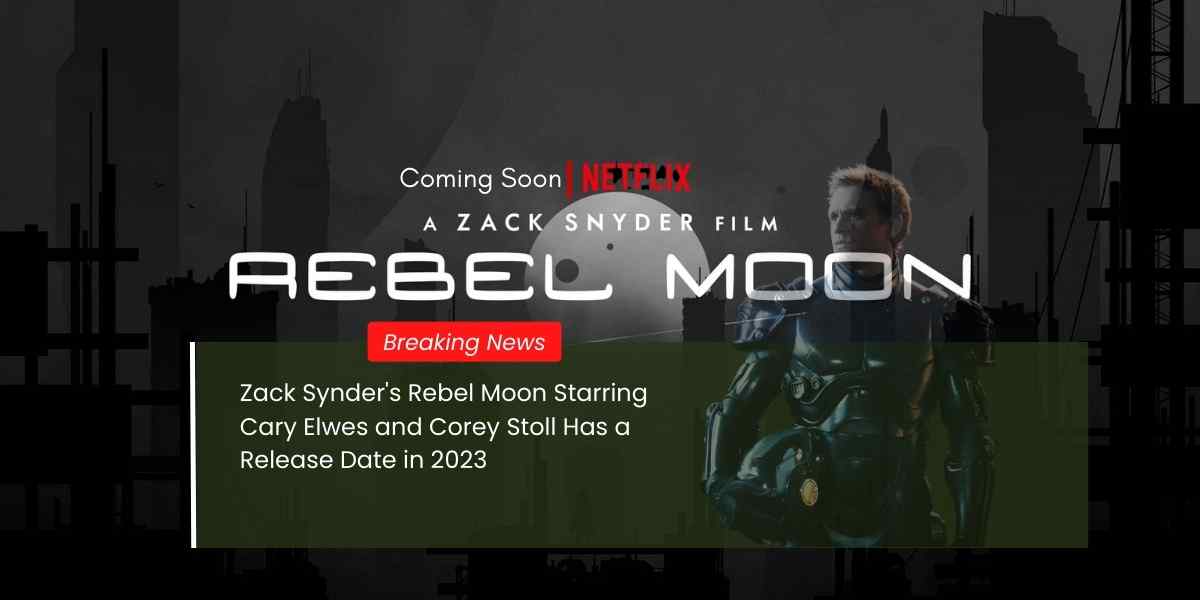 Rebel Moon cast
In addition to Sofia Boutella and Djimon Hounsou, Rebel Moon also stars Doona Bae, Charlie Hunnam, Ray Risher, Rupert Friend, and Stuart Martin (all of whom were previously confirmed). According to the Hollywood Reporter, Cary Elwes and Corey Stoll have also been added to the film's cast.
Synopsis
A despotic regent called Belisarius threatens to wipe off a peaceful colony on the galaxy's fringe. The colonists send out Boutella to find fighters from other worlds who can aid them in their fight against the alien invasion.
Rebel Moon release date updates
Beginning in late April, work on the project is expected to continue through November. If all goes according to plan, post-production will start at the end of the year and be completed by the second quarter of 2023. We're hoping for a release in the third or fourth quarter of 2023. That's only an approximation because this is a big production and may take longer in post. All of this is before reshoots are even considered.
Is there a Rebel Moon trailer?
Rebel Moon has yet to receive a trailer. There won't be one until a few months before the film's release date, which is too late. When filming begins later this year, Netflix will release some set images and teasers.