Woodsboro is no longer where we are. Ghostface is back; this time, the assailant is more vengeful than ever. If you weren't already on the edge of your seat, Scream 6 recently received an accelerated release date, a poster, an official full-length trailer, and several first-look photographs.
The fifth Scream film, which starred Wednesday's Jenna Ortega, Melissa Barrera, Jasmin Savoy Brown, Mason Gooding, Dylan Minnette, Jack Quaid, and Mikey Madison, was released in theaters on January 14, 2022. It was the first installment in the franchise not to be helmed by horror icon and filmmaker Wes Craven, who passed away in 2015.
The horror movie bore the same name as the original meta whodunit 1996 film that transformed the slasher genre. Except Scream 6, all of the movies in the series are set in the tranquil California suburb of Woodsboro and follow Sidney Prescott and others as they struggle to defend themselves against a constant stream of murders donning the mask of Ghostface.
The year 2022 saw the release of Scream, a direct sequel to the 2011 film Scream 4. Along with Emma Roberts, Hayden Panettiere, Anthony Anderson, Alison Brie, Adam Brody, Rory Culkin, David Arquette, and Courteney Cox from the first film, Neve Campbell returned as the final badass girl Sidney Prescott.
The newest cast of Scream (2022) survivors must again reengage in a life-or-death struggle, this time in New York City. Get all the information you require about Scream 6 below, including the storyline summary, the new and returning cast members, the official release date, the trailer and first look images, and more.
Scream 6 Release Date
The new release date for Scream 6 is March 10, 2023. Paramount Pictures moved the date up by three weeks from the intended end-of-month release date. James Vanderbilt and Guy Busick wrote the script for Scream 6, which Matt Bettinelli-Olpin and Tyler Gillett will once again direct. The movie was made in Montreal and finished shooting in August 2022.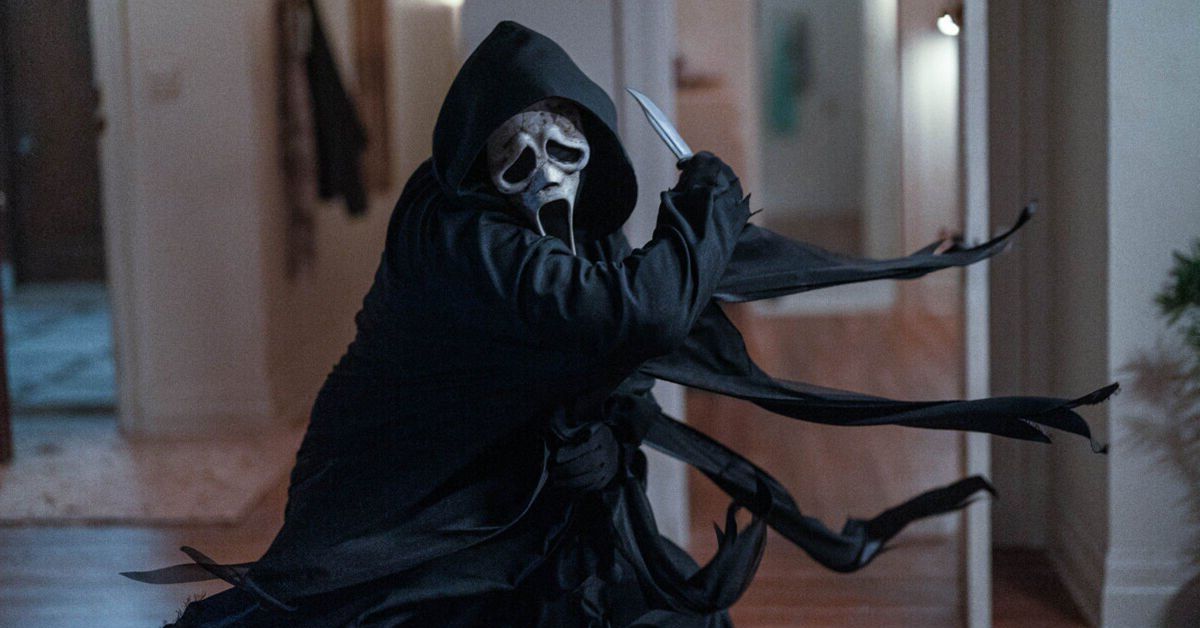 Speaking to Empire when confirming the release date, the directors said:
"This movie has to be willing to risk it all in order to subvert all of those expectations. And we're so far down the rabbit hole of Scream movies, that it's all up for grabs at this point."
 You can also look at our most recent entries that are relevant to some of our other most recent series:
Is There a Trailer for Scream 6?
The four Scream (2022) survivors are shown aboard a subway vehicle in New York City on Halloween in the first teaser trailer for Scream 6, published in December 2022. Gradually, they notice more than a few riders wearing Ghostface costumes, and one isn't just playing dress-up. "In a city of millions, no one hears you scream," read the on-screen text as Ghostface attacks.
Paramount Pictures published the official Scream 6 full-length teaser on January 19, 2023. Melissa Barrera and Jenna Ortega are seen running into a bodega in the trailer's opening scene. After a startlingly brutal and violent brawl, Ghostface is left with a shotgun and its signature blade.
"I had this secret," says Melissa's character Sam in a voiceover. "There's a darkness inside of me. It followed me here. And it's gonna keep coming for us."
A quicker, more muscular, angrier, bloodier, and different Ghostface is promised in the trailer. Get chills by seeing it for yourself below:
As soon as we know about any new information concerning this show, we will share it with you. You can follow our Twitter account if you're looking for the most up-to-date information on where to watch the latest episodes, series, or movies.