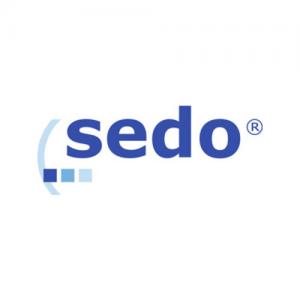 Sedo was already having a great June, but this week they really outdid themselves. After posting the year's biggest non .com sale to date last week (Casinos.org at $400,000) they came right back with a blockbuster €700,000 ($798,000) sale of Links.com this week, as well as the biggest ccTLD sale reported so far in 2019 – 21.de at €79,730 ($90,892). That's not all. They also posted another six-figure sale (Auer.com at $100,000), as well as one of the five-biggest non .com gTLD sales of the year (Tomorrow.netat $48,216). When the smoke cleared Sedo wound up sweeping an all-time high 19 of 20 entries on our all extension Top 20 Sales Chart.
The only chart entry that escaped Sedo's grasp was one of the three spots that tied for #11 that went Bank.io, a domain that changed hands for $12,000 in a private transaction. Sedo said that Links.com sale, purchased as an upgrade by the operators of allmylinks.com, was the biggest publicly reported Buy It Now sale ever made on the Sedo MLS platform. It also ranks as the 5th biggest domain sale reported so far this year.
The .coms, as usual, had the most chart entries with ten, but the ccTLDs put up a good fight, piling up eight chart entries of their own, with four of those landing on the top half of the leader board, including Sedo's $50,000 sale of #4 Analytics.ai.