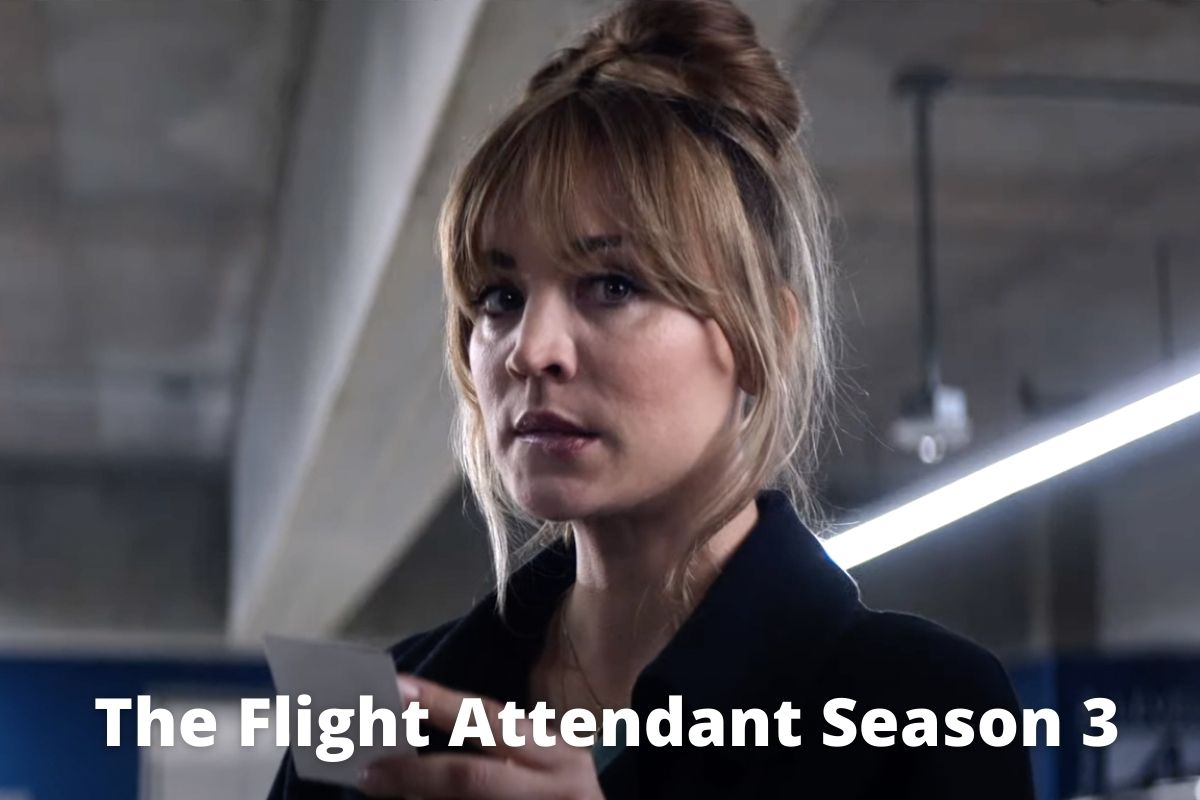 The Flight Attendant Season 2 ended just a few weeks ago, and fans are already asking for information on Season 3. The comedy-thriller has received good reviews, with a 91 percent "Fresh" rating on critic aggregation site Rotten Tomatoes—so we're pretty sure this isn't the last we'll see of the Kaley Cuoco-starrer. Here's what we know about a potential Season 3 Flight Attendant.
The Flight Attendant Season 3 Release Date
The Flight Attendant has not yet been officially renewed for a Season 3 at this time. We don't know if HBO Max plans to renew the show for a season 3 or why the network is keeping the information under wraps. However, if the show received the requisite ratings and buzz during its second season, it is quite likely that it will be renewed. As more information regarding a potential Season 3 of The Flight Attendant becomes available, keep an eye on this section for updates!
You can also like:
Deniz Akdeniz, who plays Max on the show, has expressed interest in returning to reprise his role in future episodes. "So, I have no clue [about Season 3] yet," Akendiz said in an interview with Distractify. But we're having so much fun making this show—like it's a family. We were fortunate to be able to do the first two seasons, and if a third one becomes available, I believe we will be fortunate to return and do some more."
Who is in the Cast of Season 3 of the Flight Attendant?
There is no information on who might appear in a third season of the show because no announcement has been made about it. However, some of the characters from the previous two seasons may likely return for a possible Season 3.
The following cast members from the first season returned for the second season:
Kaley Cuoco as Cassie
Rosie Perez as Megan
Zosia Mamet as Annie
Griffin Matthews as Shane
T.R. Knight as Davey
Michelle Gomez as Miranda
Deniz Akdeniz as Max
Yasha Jackson as Jada
Audrey Grace Marshall as young Cassie
Sharon Stone as Lisa
Alanna Ubach as Carol
Cheryl Hines as Dot
Margaret Cho as Utada
Mae Martin as Grace
Jessie Ennis as Jenny
Shohreh Aghdashloo as Brenda
Mo McRae as Benjamin
Santiago Cabrera as Marco
Joseph Julian Soria as Esteban
Callie Hernandez as Gabrielle
What Will Be The Plot Of Season 3?
Season two of The Flight Attendant forged its route, as did season one, which followed author Chris Bohjalian's book. Season three will do the same. But what precisely does that imply?
Cassie was confronted with a new dilemma in the form of Jenny after dealing with Dot and Grace's problems in the season two finale. She didn't have a podcast, as it turned out. She could have been Felix's girlfriend or just a mad fan. Jenny tries to kill Cassie to appease him, but Cassie knocks her out with the help of Davey.
Cassie finally makes amends with her mother before attending Annie and Max's wedding. Overall, it's a nice conclusion, and given that Annie and Max want to form their private investigation firm, future seasons might focus on Cassie's engagement with that rather than the CIA.
But, aside from that, let's hope Cassie finds peace with her sobriety and doesn't get herself embroiled in any more killings.
Is there a trailer for The Flight Attendant Season 3?
Season 3 of The Flight Attendant has yet to receive a trailer, but stay tuned for more information!