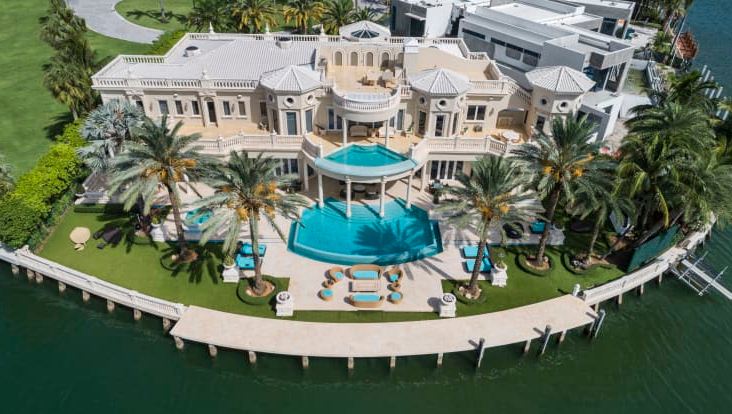 The most expensive single-family home for sale in the exclusive Bal Harbour Village section of Miami Beach is called Villa Magnolia, and it has an asking price of $35 million. The two-story residence has eight bedrooms, 11 baths, and more than 12,800 square feet of living space. The home is being fully furnished and its furniture was designed by Fendi.
Jill Hertzberg The listing agent of The Jills Zeder Group, said its location helps to make it so valuable. It was built on the northern tip of Miami Beach, nestled between the Atlantic Ocean and the Biscayne Bay as its gated community has its own police force.
According to the Elliman Report's luxury real estate data.  The average single-family home in the Miami Beach-Barrier Island area sold with an average price per square foot of $1,047 but Villa Magnolia's asking price puts the home's price per square foot of $2,900, which makes Villa Magnolia at the very top of the market with a price per square foot that's 277% above average.
As described by Jill Hertzberg  Villa magnolia is a modern neoclassical-style home with classical elements such as columns, coffered ceilings, and hand-crafted stone throughout.