The auction for Translation.com has closed for USD 853,000.
172 bids were on floor at Flippa for buying the premium domain name and the website.
The site has 2 million monthly visitors. The annual revenue of the website is $469K.
Translate.com was launched in 2011 by
Emerge Media, a media and Internet company founded by Anthos Chrysanthou.
Chrysanthou is the current CEO of Translate.com.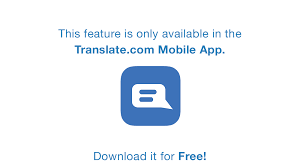 The site offers translation in 96 languages. It uses a web-based translation platform using human translators and artificial intelligence technologies.
Apps for iOSand Android have also been launched recently.