Uniregistry adds Dashboard feature
Uniregistry is an ICANN accredited registrar which lets you buy, sell, and manage your domain names. It was launched in 2016 and is hugely popular among domainers.
Uniregistry has recently added a new Dashboard feature to its market.
The Dashboard provides sales history, inquiries and other data from last month.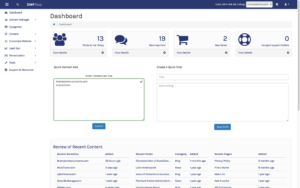 This dashboard is similar to the one provided by Afternic.
It seems uniregistry's Dashboard provides more information as compared to that of Afternic. It provides all the details of the broker's interactions with the potential buyer, the emails exchanged between both the parties and also the call details. This makes the whole system transparent and accountable.