Verisign, the global leader in domain names and internet security, is all set to rule the Indian domain market. Verisign India has launched a massive marketing campaign and their creative ads are all over the Indian media.
The tag line ".com abhi pehchan tabhi" has set the market hype. The punch line has drawn the attention of medium and small businessmen of India. People are drawn towards the idea of establishing their own business identity online. Verisign has also hosted a website on its punch line, "www.dotcomabhi.com" catering to the needs of the Indian customer. The site starts from scratch by answering the basic question, "what to do with a .com domain name".
The user is encouraged to register a domain name. Develop a website on it and promote it through social and print media.All in all its a complete package to own your identity.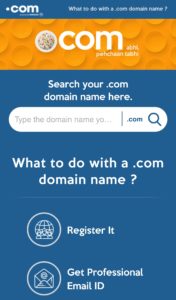 With Indian government rolling out schemes to boost new trades & services through Make in India and Mudra schemes, the market is ablaze with budding businesses seeking identity. Verisign has aptly targeted this through its ad campaigns.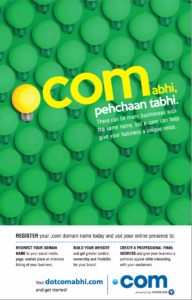 India with a population of more than 121 crores and booming economy is a promising new market for the domain industry.
Verisign India had recently assigned its creative duties to J Walter Thompson.
The agency has its Indian HQ at Gurgaon.  Verisign is present across 14 markets globally and ensures the security, stability and resiliency of key internet infrastructure and services, including the .com .tv and .net.