When Calls The Heart Season 9: When Will It Release? Latest Updates 2022
The Hallmark Channel renewed the hit series When Calls the Heart for a ninth season the day after the season eight finale aired. Erin Krakow, who plays Elizabeth Thatcher, informed viewers that the show would be renewed for a second season and offered a little peek at what to expect.
When Will Season 9 Of When Calls The Heart Comes Out?
So far, all we know is that Season 9 of WCTH will come out in 2022, which was confirmed in the video from Krakow. An official release date, however, has not been declared.
As has been the case since Season 3 in 2016, when the show returned towards the end of February, Season 9 is also anticipated to adhere to this schedule. Based on past years, the When Calls the Heart Season 9 release date is likely to be Sunday, February 20, 2022.
Read More:-
Fans will have to wait until 2022 for the next installment in the Hallmark Christmas movie franchise since production on the program has been delayed until then.
When Calls The Heart Season 9 Cast
So far, only Krakow is confirmed, but per Deadline, all of the main cast members are anticipated to return for Season 9. This features Jack Wagner (who portrays Bill Avery), Pascale Hutton (Rosemary LeVeaux Coulter), Kavan Smith (Leland Coulter), Andrea Brooks (Faith Carter), Chris McNally (Lucas Bouchard), and Kevin McGarry (Nathan Grant) (Nathan Grant).
There is a question mark over whether one cast member will be back. The WCTH season finale saw Paul Greene's Dr. Carson Shepherd depart to Baltimore for a surgical residency at Johns Hopkins after preventing himself from asking Faith to marry him. The actor, though, has hinted that his character will be back next season.
When Calls The Heart Season 9 Plot
Season 9 Episode 1: In Like a Lion
The forthcoming foundry construction in Hope Valley and the subsequent mayoral election herald a time of transition for the town. After a trip to Hamilton, Elizabeth returns home. An interested investor has arrived in town to meet with Lucas about his oil business.
Season 9 Episode 2: Out Like a Lamb
There is a new mayor in Hope Valley. Lucas and Elizabeth look for "small moments" to strengthen their bond with one another. After the hit-and-run, Elizabeth offers to help Nathan with his horse, but it is the newcomer, Mei, who strikes up a friendship with Newton.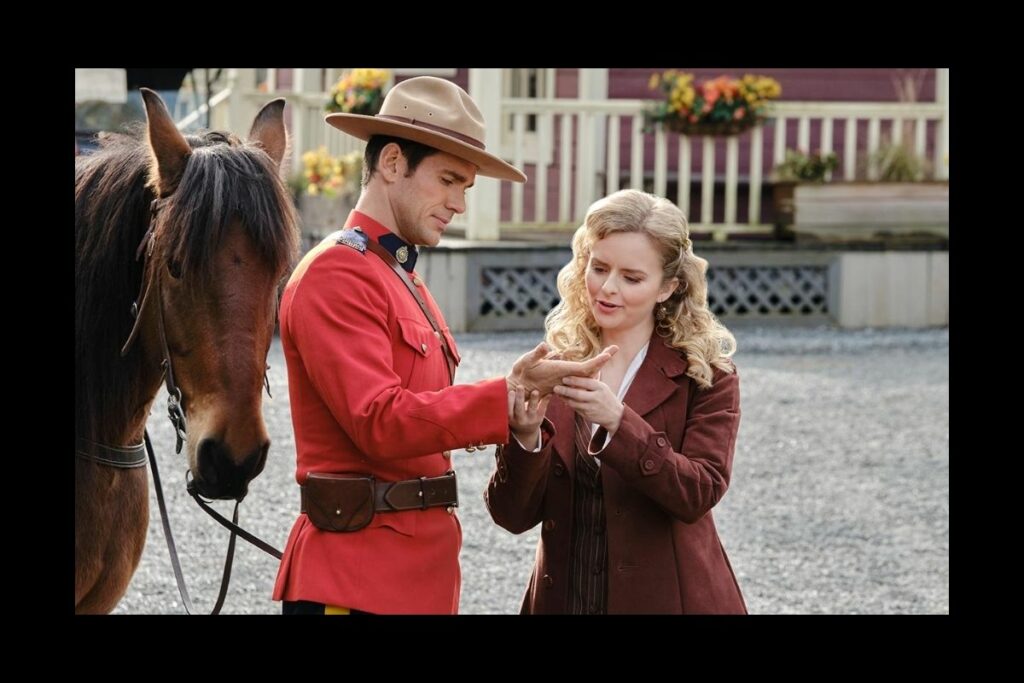 What Will Happen In When Calls The Heart Season 9?
When Greene revealed his character will return, he also confirmed a time jump for the show when it comes to Hallmark. He told the Bubbly Sesh podcast: "A lot can happen in the off-season. The transition between seasons is very pronounced. Faith's character became a doctor in the off-season. There's so much that can happen."
The actor playing Carlton isn't the only one who has hinted at Season 9's story. Krakow told TV Insider, "Now that the decision has been made, I think it will be incredibly great to see what that courting truly looks like," referencing Elizabeth's final-episode choice of Lucas over Nathan.
It will be really great to be able to play out some of those sweet romantic situations and kind of watch that courtship grow," Krakow said in a video for the Hallmark Channel. That's the advice I'd give Elizabeth.
Read More:-
In that same interview, Hutton said: "I think what we see with Rosemary in this final episode [of Season 8] is kind of this fresh energy, renewed passion, and a focus. I think she's discovered a focus and she's extremely enthusiastic about that.
That's going to kind of catapult into maybe Season 9." Her onscreen spouse Smith said, "We are both absolutely on board with wanting to grow [Lee and Rosemary's] family in one way or another. To paraphrase, "I believe it's just been a long, continuous question, and I think if we have the chance to go again, we'll have some more solid answers for you on that one."
Is There A Preview For Season 9 Of When Calls The Heart?
Season 9 of WCTH has not yet been filmed, hence there is no promotional material for it.
The video in which Krakow declares a new season is available to fans. In the video, released on the Hallmark Channel Twitter page, the actor says: "Hey Hearties, I've got some huge news. Now I'm just as upset as you are that this season of When Calls the Heart is ended, but we'll be returning next year for another all-new season, Season 9.
What will happen to Elizabeth and the other residents of Hope Valley now? I can't wait for you to hear all the exciting new tales we've uncovered.
Filming for the new season will begin in the middle of summer and conclude in November; at that time, viewers will get their first peek at the newly produced episodes.
The newest installment of When Calls the Heart is now available to watch online.