Why Whale Deaths Are Dividing Environmentalists- Tucker Carlson Takes a Stand!
In most cases, dead whales bring environmentalists together, but not in New Jersey. Instead, a new rash of beached whales in the Northeast reveals activist divisions, re-igniting Republicans and posing a danger to one of President Joe Biden's primary energy objectives.
At least nine whales have become stranded on beaches in New Jersey and New York since December. The deaths are taking place as pre-construction work on offshore wind farms, which are a crucial component of the state and nation's climate change policy, picks up speed.
There is no proof that whale deaths and wind energy are related. However, Clean Ocean Action, a 40-year-old charity, thinks the coincidence of the two events may be more than just a coincidence. Whether true or not, the assertion is starting a new political discussion.
One of the few environmental groups to oppose offshore wind is exploiting the whale fatalities to call for a moratorium on offshore wind development while authorities investigate what's happening. The message is getting out.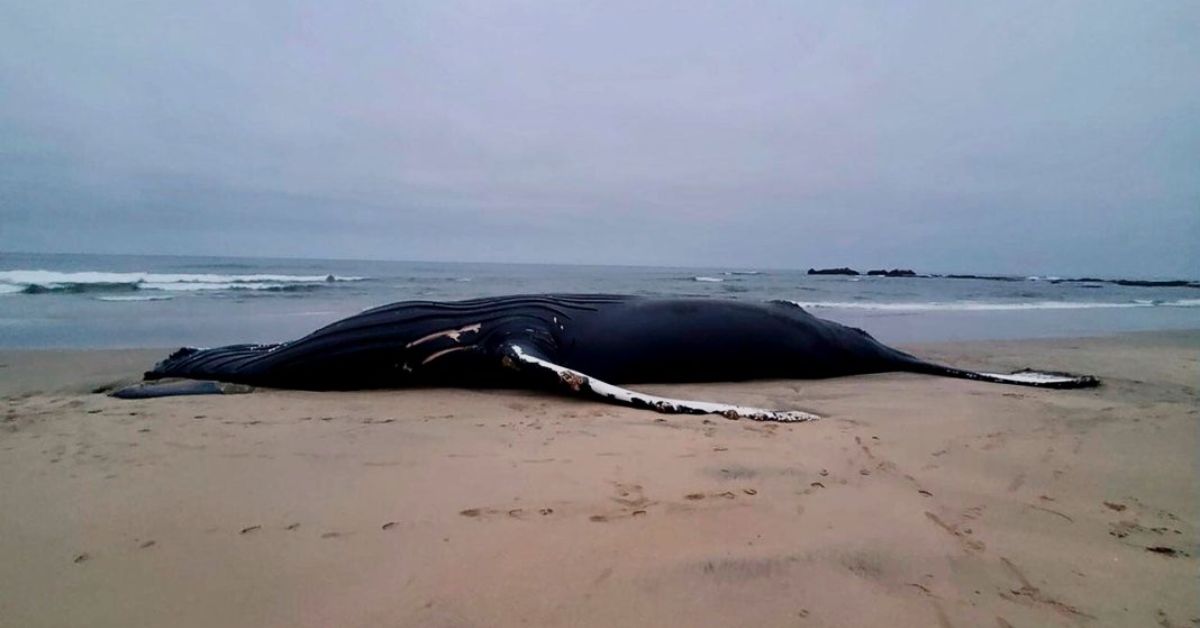 Conservative media personality Tucker Carlson, six Republican state legislators from coastal districts in New Jersey, and Rep. Jeff Van Drew (R-N.J.), who serves as co-chair of the congressional offshore wind caucus and is its lone Republican member, are now allies of Clean Ocean Action.
The "Biden Whale Extinction" is a series of segments on Carlson. He referred to wind energy as "the DDT of our time" in the middle of January, and a guest on the program claimed, without providing any supporting data, that survey ships used by wind developers were "carpet bombing the ocean floor with loud sound" to confuse whales. Van Drew has urged Gov. Phil Murphy(Twitter) to halt offshore wind development in New Jersey.
Van Drew, whose South Jersey district includes several coastal counties, said in a statement: "Since offshore wind projects were being proposed by Governor Murphy to be built off the coast of New Jersey, I have been adamantly opposed to any activity moving forward until research disclosed the impacts these projects would have on our environment and the impacts on the fishing industry."
Offshore wind is a significant part of Murphy's goals for sustainable energy, much like the president has done. At least one moderate Democrat is also showing some reluctance. Vin Gopal, a state senator from New Jersey who represents a portion of coastal Monmouth County, expressed his "serious concern" on any connections between wind and whales.
The political difficulty couldn't come at a worse moment for the offshore wind industry, which is already struggling to fund wind farms, including Ocean Wind 1, which would be New Jersey's first. Biden has set a national goal of 30 gigawatts of offshore wind by 2030, enough energy to power 10 million households, and Murphy set a state-level goal of 11 gigawatts by 2040.
To reach these ambitions, developers in New Jersey and other states will need to quickly deploy hundreds of enormous wind turbines miles off the shore. The South Fork wind farm in New York is the area's only significant project to have started construction thus far.
Cindy Zipf, executive director of Clean Ocean Action, said there is an extraordinary number of whale deaths on beaches and an unprecedented quantity of offshore wind activity. Still, she has no proof of linking whale deaths to offshore wind. However, there is also no proof that there isn't a correlation.
For years, Zipf's group has contended that the federal government has neglected to monitor new wind technology slated for the ocean and is uncertain of the impact that increased ship traffic and sonic mapping of the ocean floor will have.
Must check:
Supporters of wind energy from the Sierra Club and League of Conservation Voters in New Jersey claim that claims of a relationship with whales are unfounded and should not be used as an excuse to halt the growth of sustainable energy.
They assert that clean energy from wind energy could aid in halting climate change and that whales are already at risk from an ocean that is already warming. Offshore wind advocates received backing from federal regulators from the Bureau of Ocean Energy Management last week when they told reporters there is no proof that construction would hasten or increase whale deaths.
They claimed there is no connection between stranded whales and the type of sound surveys conducted by offshore wind businesses. Since 2016, BOEM has been keeping track of an unusually high number of whale deaths. In the animals they inspected, nearly 40% were either hit by a ship or were tangled in fishing gear.
These risks are not new, but they might grow more prevalent when whales track their prey closer to shore, which may result from climate change. There aren't any wind farms off the coast of New Jersey yet, although there have been sound-based seafloor surveys.
Erica Staaterman, a specialist at the federal government's Center for Marine Acoustics, said concerns that sound mapping might influence whales' navigation are exaggerated. During the conference call with journalists, Staaterman noted a "quite large gap" between offshore wind's relatively quick and focused sound mapping and the loud noises oil and gas companies used to take measurements well beneath the bottom.
Although she didn't say it directly, she was making a political point: if the conservative media is so worried about the whales, why do they support offshore drilling but oppose offshore wind? The absence of evidence is being cited as proof that there are no regulations because it is unclear why the whales are dying.
After the federal regulators' media briefing, Zipf said in an interview, "It doesn't seem to me that they have conducted very much review of anything, which is what we're calling for." Other environmental organizations, such as the Sierra Club, have been frantically trying to quell the rumors and disprove the idea that offshore wind is to blame for the deaths of whales.
They are also attempting to expose the hypocrisy of offshore wind's detractors. "I wouldn't demand a halt to commercial shipping because I know this is unreasonable. It's commerce. Anjuli Ramos-Busot, director of the New Jersey Sierra Club, stated in an interview, "I know it won't stop. Therefore, I think it is illogical to advocate for a suspension or ban on offshore wind, which will ultimately save everyone.
The Port of New York and New Jersey, the busiest port on the East Coast, saw roughly 3,000 ships arrive and depart last year, a figure that significantly underestimates all maritime activity in the area and outnumbers any vessel involved in offshore wind.
Murphy's plans for offshore wind in New Jersey are already facing obstacles due to fundamental economics. The Danish developer, Orsted, stated late last year that it was concerned about making money on the project and other significant projects approved in other states.
This would be New Jersey's first offshore wind farm. Since December, well over 100 public complaints have been submitted to the state Board of Public Utilities, which manages Orsted's return on the project, opposing offshore wind and claiming whale deaths. Supporters of offshore wind point out that some resistance is organized and based on false information promoted by the fossil fuel industry.
Jody Stewart of the New Jersey Organization Project, a group established following Hurricane Sandy to aid in recovery and protect shores from extreme weather, said at a press conference organized by the New Jersey League of Conservation Voters and the Sierra Club that if there is any investigation, it should be of the coordinated industry campaign to "stir up opposition among locals."
Not ordinary people or residents, she claimed, "they're the ones taking this narrative of whales dying because of offshore wind and running with it." That's a stricter accusation to level at Clean Ocean Action, which was established to combat ocean waste, do beach cleanups, oppose offshore drilling, and assist in the obstruction of liquefied natural gas installations near the coast of New Jersey.
Inland waterways indicate that the federal government has promoted wind-related projects without thoroughly examining the damage that new shipping routes to animals entail. The Delaware Riverkeeper Network said last summer that federal fisheries officials disregarded the potential adverse effects on fish, particularly a rare species of Atlantic sturgeon in the river, of developing and managing a new port in New Jersey to support the wind industry.
Federal authorities admitted in an email later acquired by the group that they hadn't used the most accurate information about how boats might kill river sturgeon. However, it didn't stop working on the wind port. Supporters of offshore wind secretly ponder if NIMBYism or environmentalists are driving Clean Ocean Action's case.
Zipf dismisses this. She added that being a voice for the ocean frequently makes us a lone voice for a while until people comprehend the breadth and the threat to the ocean is a concern to us all. "Clean Ocean Action's objective is entirely to defend the sea, our mission.
Because …. they are unnecessary whale deaths?

"Why whale deaths are dividing environmentalists — and firing up Tucker Carlson" https://t.co/7BAog5n3zB via @politico

— Jim Stinson (@jimstinson) January 30, 2023
Why whale deaths are dividing environmentalists — and firing up Tucker Carlson https://t.co/hl7pmQRit8

— Ry Rivard (@ryrivard) January 29, 2023