Fans of WWE buckle up for its return! 2K Sports is ready to release WWE 2K22, and it is going to be epic! The Visual Concepts developed professional- wrestling video game release has made fans very excited after its previous version was cancelled.
As its slogan goes, "hits different," WWE 2K22 will be the next big thing after the series' significant time away. Read on to find more about the game that pumps up your adrenaline as you wrestle through to become victorious!
WWE 2K22 Release Date
WWE 2K22 is all set to be launched on March 11, 2022! The game is available on console platforms such as PlayStation 4, PlayStation 5, Xbox One, and Microsoft Windows.
Fans are surprised as this March release is unusual to the series' October release date over the years. WWE 2K22 is coming out before Wrestle mania in April when the WWE fandom is in a different zone with such excitement. Fans anticipate a great game as they have set their expectations very high.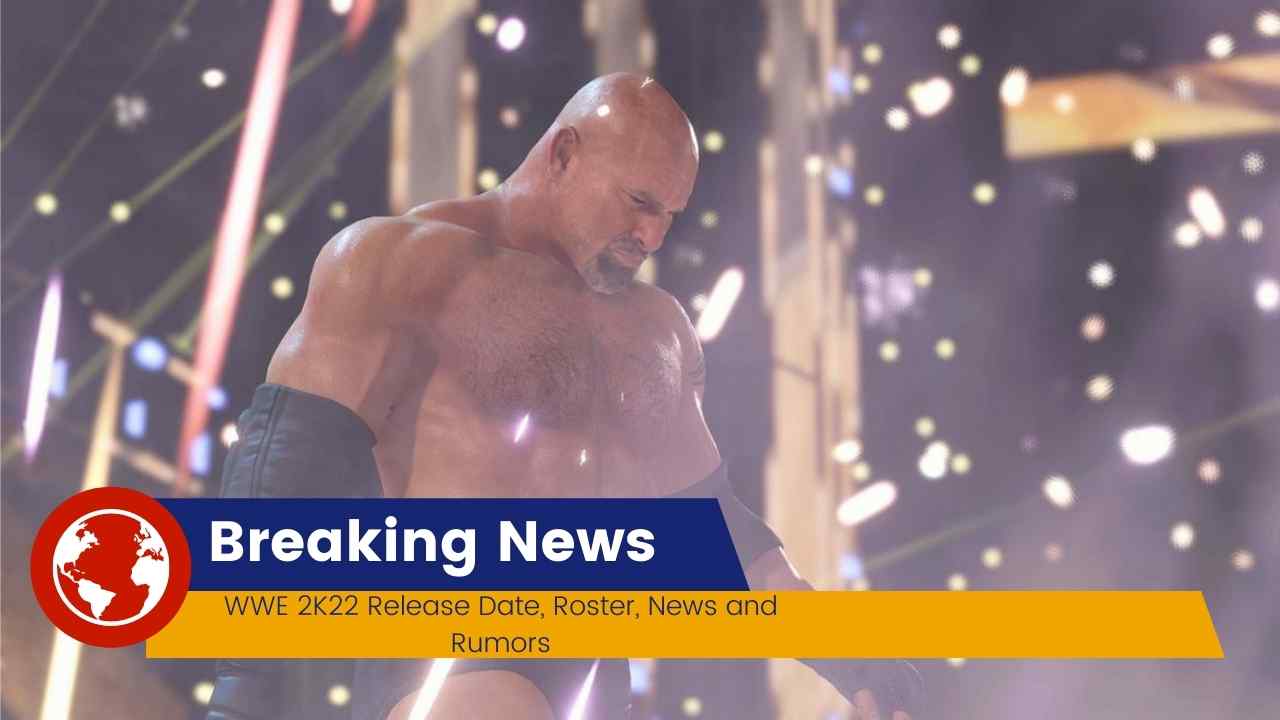 WWE 2K22 Roster
The upcoming WWE 2K22 is reported to have the roster changed much more than the previous years, primarily due to the pandemic. This delay resulted in numerous layoffs. There will mostly be wrestlers who appear in RAW, Smackdown, NXT, NXT UK, and WCW. Some of the members we will see this year are Dominik Mysterio and Austin Theory. The all the frenzy NXT wrestlers like Samoa Joe and Kay Lee Ray will also be in the game. The usual all-time GOATS, like Ric Flair, Hulk Hogan, The Rock, Asuka, and AJ Styles, will be seen well. WWE 2K22 will also feature some late stars, namely, Eddie Guerrero and Randy Savage.
A confirmed roster list of all the wrestlers from WWE 2K22 shows these heroes to be in the upcoming game:
AJ Styles

Alexa Bliss

Angelo Dawkins

Apollo Crews

Asuka

Austin Theory

Bayley

Becky Lynch

Bianca Belair

Big E

Bobby Lashley

Booker T

Brock Lesner

Carmella

Cesaro

Chad Gable

Dana Brooke

Dolph Ziggler

Dominik Mysterio

Drew McIntyre

Eddie Guerrero

Edge

Eric Bischoff

Erik

Finn Bálor

Goldberg

Hollywood Hogan (NWO edition)

Hulk Hogan

Ivar

Jeff Hardy

Joaquin Wilde

John Cena

Kane

Kay Lee Ray

Kevin Nash (plus NWO version)

Kevin Owens

Kofi Kingston

Montez Ford

Mustafa Ali

MVP

Naomi

Randy Orton

Randy Savage

Raquel Gonzalez

Rey Mysterio (this year's cover star)

Rey Mysterio '96 (Starcade)

Ric Flair

Rhea Ripley

Ricochet

Riddle

Robert Roode

Roman Reigns

Samoa Joe

Sasha Banks

Scott Hall

Scott Hall (NWO)

Seth Rollins

Shawn Michaels

Shayna Baszler

Sheamus

Shelton Benjamin

Shinsuke Nakamura

Shotzi

Sonya Deville

Steve Austin

Syxx

Syxx (NWO)

Tamina

The Miz

The Rock

Triple H

Tyler Bate

Ultimate Warrior

Undertaker 

Xavier Woods
Fans can find out more from the official website of 2K Games.
News and Rumors
Certain news and rumours are being circulated because of the game's immense popularity.
The new game will reportedly feature new control and over 3,400 new animations: fully updated graphics and a redesigned engine. WWE 2K22 will also use a unique facial scanning technology where publisher 2K Games claims that 85% of the in-game roster has taken part in having their likenesses scanned into the game.
There is also news about WWE 2K22 featuring:
MyFaction mode, where players will be able to collect and manage their "dream faction with weekly events and regular updates,"

MyGM Mode managers list lets players choose which manager they want to play, like choosing between the available Adam Pearce, Sonya Deville, Shane McMahon, and Stephanie McMahon.

The news of First wrestler ratings was revealed where we got to know that both Bobby Lashley and Drew McIntyre are 91s. The NWO edition stars have also been reported with "Hulk Hogan a 92, Kevin Nash an 80, Scott Hall an 80, and Syxx a 88."
WWE 2K22 Price
WWE 2K22 is reported to have several versions, namely Standard Edition, Deluxe Edition, NWO 4-Life Edition, Cross-gen bundle. The game is now available for pre-purchase/ pre-order.
 The costs of the game or various versions are as follows:
Pre-Purchase $59.99

Pre-Purchase Deluxe Edition: $99.99

Pre-Purchase nWo Edition: $119.99
Get ready for the most anticipated dream of WWE fans as WWE 2K22 comes to you this March!