WWE 2K22's New Trailer has Leaked Early than Expected
Ahead of WWE's Royal Rumble, a trailer has been leaked online for the upcoming WWE 2K22 video game. The trailer will likely debut tonight during the Royal Rumble, but fans worldwide now have a clear picture of what awaits them in the franchise's next instalment.
Last year there was no WWE 2K game, thanks to the absolute disaster that was WWE 2K20, so there is a lot of intimidation expected on this game to succeed.
Though not giving any hints about where the video came from and who released it, the specialist WWE YouTube channel WWE Attire and Shows uploaded the video with the new title "WWE 2K22 It Hits Different LEAKED" teaser earlier today.
Fans Review the Trailer Online
Fans have pointed out "way more gameplay", as well as enhanced lighting and physics, although some have commented that they're surprised we've yet to see any new weapon animations yet.
Another user stated that no matter how good the graphics, the gameplay was paramount and pointed out how better visuals could not have saved WWE 2K20.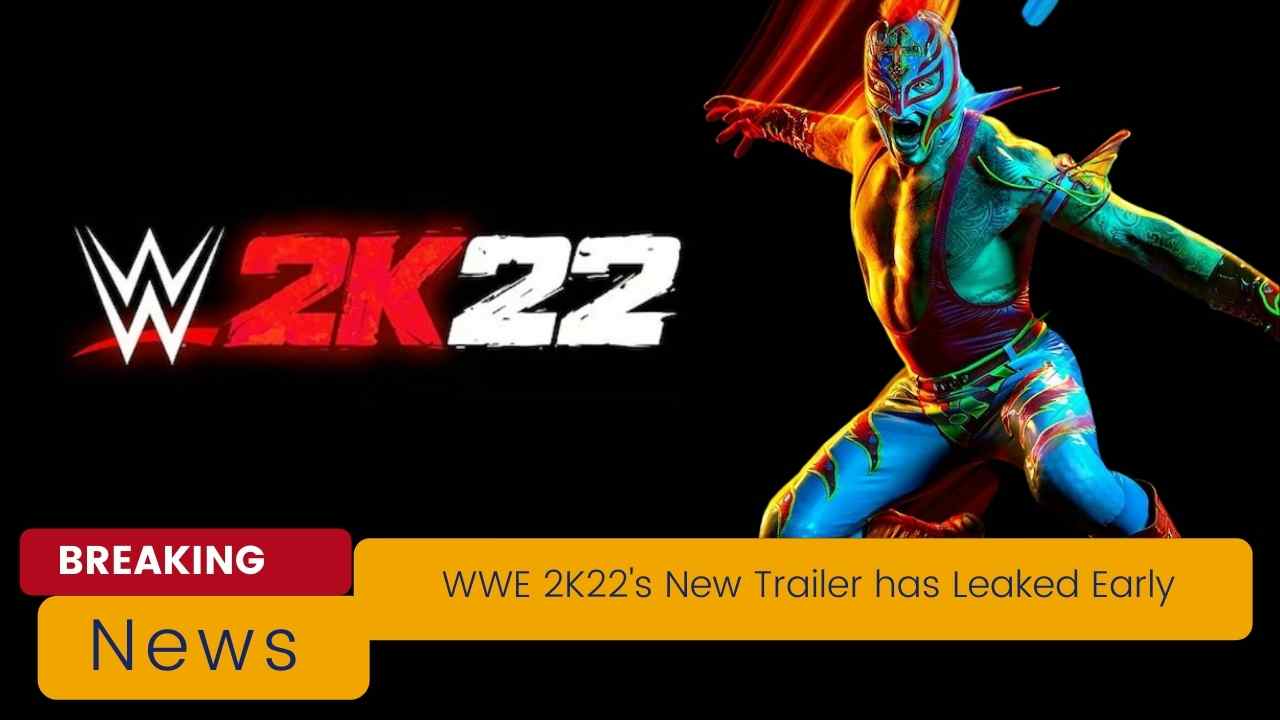 One of the popular topics of discussion we could find online was screenshots versus the actual gameplay. Another individual said the trailer should show gameplay or not show anything. They liked the graphics but did not care about realistic wrestling games that were widely available.
Gilmore reported in a Reddit Q & A in summer 2020 that: Core gameplay is undoubtedly one of the significant investments we are making in the next instalment, one of six pillars we are highly focused on disproportionately in development.
Gilmore has also added that they are now looking at truly loved previously released games like No Mercy or Smackdown: Here Comes the Pain, along with some exciting top instalments for the franchise and more modern wrestling and fighting matches to build an all-new intellectual foundation for the game.
Confirmation of WWE 2K22's cover star Rey Mysterio had leaked online just a couple of days ahead of schedule earlier in the month.
For the first time in the game's 20-year-long history of existence, 2K did not release a WWE game in 2021. The decision followed woeful reviews of WWE 2K20, prompting 2K to bring Patrick Gilmore onboard in the hope of revitalizing the series and avoiding another bug-tastic release that spawned more memes than fans.
If you are wondering what changes WWE 2K22 may bring to the roster, you can check out several roster guides online for easy tracking of every confirmed wrestler so far. Several of the company's biggest names have been released or jumped ship to the AEW roster, so while we know, we're getting new faces with fighters like Austin Theory, Kay Lee Ray and Raquel Gonzalez, whom we also know veterans like Daniel Bryan, Chris Jericho and Bray Wyatt will be MIA this time around in the game.
"WWE 2K22 retains 30,000 moves and adds 5,000 new ones, while all existing strikes have been recaptured and retimed in a better manner," as was remarked in our first-look WWE 2K22 preview a little while back.
We have come across footage of Kofi Kingston pounding Jeff Hardy in the ribs and then bulldogging his face into the mat, and it looks pretty impactful. But will it feel that way and also live up to be more critical, to translate to an exciting, realistic video game?"
Late last year, towards the end of 2021, 2K had revealed a new trailer for the game, showing a unique control scheme, including a new dodge button for easy access.