WWE Smackdown Results, Winners, Grades And Bray Wyatt Addressed His Demons!
Just eight days before a historic match with social media juggernaut Logan Paul at Crown Jewel in Riyadh, Saudi Arabia, undisputed WWE Universal champion Roman Reigns made his return to television on Friday night's episode of SmackDown.
How did The Tribal Chief respond to the current conflict with The Bloodline between Jey Uso and "Honorary Uce" Sami Zayn and what did he have to say about his future defense? Check out the summary of the program, which also included an open challenge from Ronda Rousey, the SmackDown Women's champion.
Match Card
The return of Roman Reigns
Open Challenge: Ronda Rousey's SmackDown Women's Championship Defense
Ridge Holland and Butch vs. Sami Zayn and Solo Sikoa
Hit Row and a Mystery Partner vs. Legado del Fantasma
Brawling Brutes vs. Solo Sikoa And Sami Zayn
Before Roman Reigns' entrance tonight, Sami Zayn emphasized the significance of Reigns witnessing The Bloodline's arms lifted in victory. He said that it all began when he and Solo Sikoa defeated Butch and Ridge Holland of The Brawling Brute.
It got off to a promising start when Sikoa hit Butch with a uranage on the ring apron and took control just before the commercial break, with The Usos watching from ringside. As in prior weeks, there was discord within The Bloodline, and this time an argument between Zayn and Jey Uso at ringside cost The Bloodline dearly and gave Butch and Holland a deserving victory.
After the game, the arguments persisted, and Jimmy seemed especially agitated by everything going on around him. Reigns were summoned as a result, and he entered the ring before the next break. The match itself was excellent, but nobody who has been paying even the tiniest attention should be surprised by that.
While Zayn and Sikoa's connection is still developing, Butch and Holland have become a solid partnership. The match's emphasis on the plot and the external variables may have detracted from its overall excellence.
Having said that, nothing in this was meant to be a classic but rather the most recent installment of a much larger and more significant plot that, one hopes, would make everyone involved stars.
Result: Butch and Holland defeated Sikoa and Zayn
Grade: C+
Roman Reigns Addressed The Bloodline
Reigns entered the ring with The Bloodline, clearly angry and prepared to deal with the recent petty disputes that had characterized the group. After Zayn extended a hand to Jey in support of Reigns' call for an end to the current problems, the tag team champion released weeks' worth of anger toward his partner.
The audience cheered, and Uso stared in shock as Reigns threatened to rename the Honorary Uce "Sami Uso" if his opposition to Zayn persisted. To break the silence, Paul Heyman threw it during the ad.
This was a great piece of theater that brought out the personality of everyone involved and had more than one man cracking up. The latest chapter in a story that is unquestionably the best in WWE was provided by excellent facial expressions, body language, and promo skills. if not the whole pro wrestling scene.
Grade: A+
New Day vs. Maximum Male Models
Next, New Day and Maximum Male Models engaged in tag team combat. In the battle of the aimless tandems, Kofi Kingston and Xavier Woods won the bout, which was adequate for what it was.
The largest criticism of Triple H's creative approach to date may be that neither team is currently doing much that is intriguing. New Day's creativity—or lack thereof—feels uninspired and somehow steely. Given the huge personalities involved, that is a little perplexing.
After Sonya Deville interviewed Liv Morgan backstage, a fight between the two of them broke out before officials and referees could separate them. This has all turned out to be a good quarrel that puts Morgan in the spotlight and offers Deville something to do.
Result: New Day defeated Maximum Male Models
Grade: C-
Ronda Rousey vs. Unknown For The SmackDown Women's Championship In An Open Challenge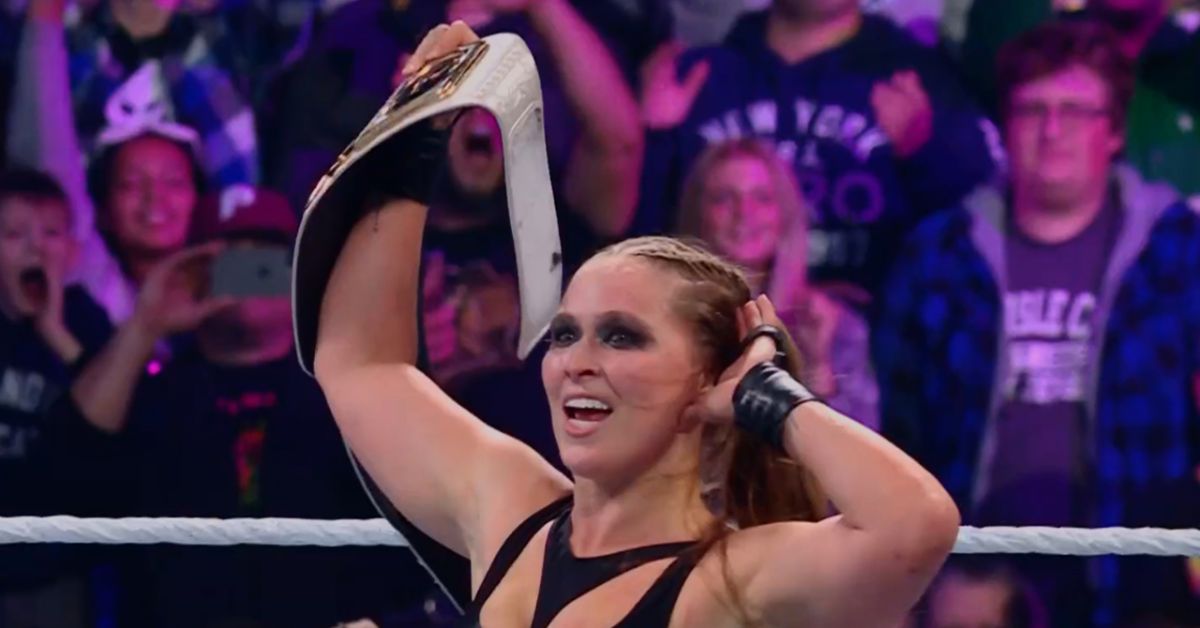 Anyone in the women's locker room was openly challenged by Ronda Rousey, who was a heel. Emma, a former NXT star who is known as Tenille Dashwood to Impact and independent fans, made a comeback to the WWE, eager to win a title that eluded her during her initial tenure with the organization.
Hubris nearly led to the champion's demise since she blatantly underrated the challenger and wasted too much time mocking the spectators, which allowed Emma to come dangerously close to pulling off the upset several times.
In a harder-fought bout, then she anticipated, Rousey was able to win and defend her title with a well-timed rake to the opponent's eyes, demonstrating that she is not nearly as dominant as she would like to make some people think.
Emma's return is welcome, especially considering how poorly her main roster run was treated. The women's division now has so much quality and so few opportunities that adding another contender to the mix feels like Triple H is making a difficult challenge for himself.
With that stated, Triple H is very close to running into the same issue the competitors face on Wednesday evenings. It's he who can put everything together and make it work, but at this point, it's legitimate to wonder where the Australian comes in.
Result: Rousey defeated Emma to retain the title
Grade: C+
Hit Row And Shinsuke Nakamura vs. Legado Del Fantasma
Friday saw the continuation of the conflict between Hit Row and Legado del Fantasma as Zelina Vega went to the squared circle with Santos Escobar, Cruz del Toro, and Joaquin Wilde to compete against Ashante Thee Adonis, Top Dolla, and an unidentified partner, who were accompanied by B-Fab.
Shinsuke Nakamura, who received thunderous applause after his reveal, was that partner. Ashante was separated from his partners for the entirety of the bout due to heel control. But after a heated conclusion, the babyfaces prevailed and somewhat exacted revenge on the NXT exports.
Hit Row benefited from Nakamura's surprise in a good, unobtrusive match, ending the heel dominance, if only for a week.
Result: Hit Row and Nakamura defeated Legado del Fantasma
Grade: C+
Madcap Moss vs. Karrion Kross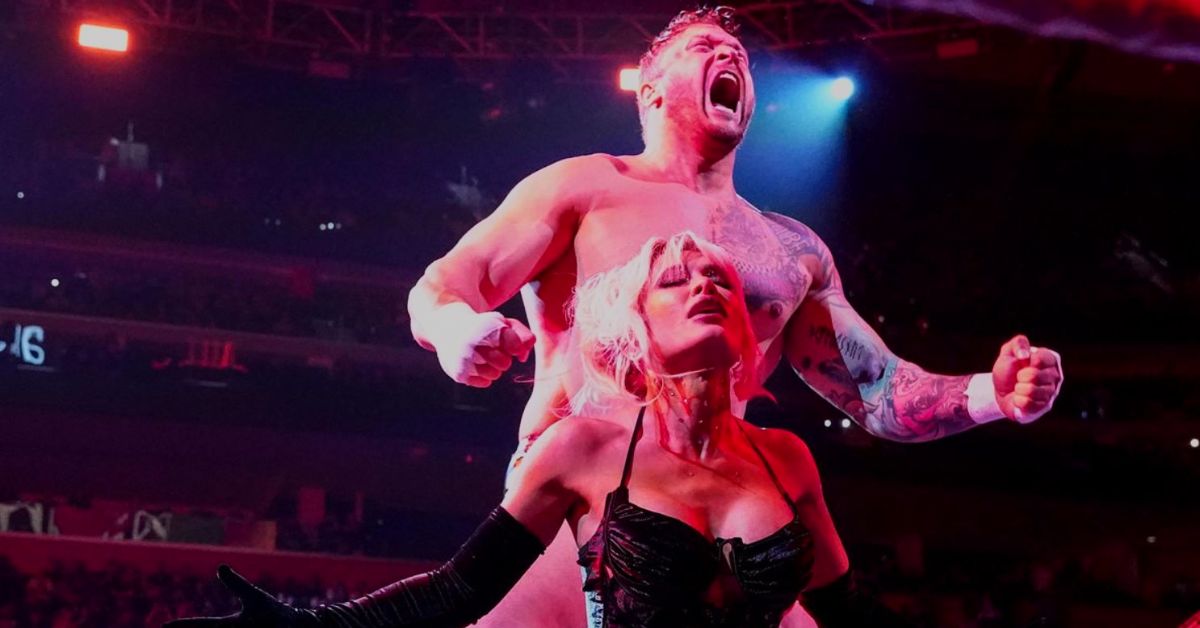 Karrion Kross engaged in a fight with Madcap Moss on Friday night to send a message to The Scottish Warrior and demonstrate that he is capable of defeating opponents without the aid of Scarlett just eight days before a meeting with Drew McIntyre inside a steel cage.
But he unquestionably did. Moss mounted a late-game comeback, ready to run over his opponent and pull off an unexpected victory. Scarlett's very presence served as a distraction, allowing Kross to score the victory with a powerful kick called Down the Rabbit Hole.
Kross promised McIntyre that when they fought in Riyadh, history would repeat itself. When Kross wouldn't let go of the Kross Jacket, Moss's consciousness was drained. Two wrestlers who exemplify those words engaged in a good, solid match.
In his current limited TV appearances, Moss has continued to impress, while Kross just defeated a Superstar known to his adversary, setting up a bout that could be his toughest to yet. Kross will undoubtedly need a breakout performance to win over the main roster's skeptics, who have yet to form an opinion on the former NXT star.
He ought to win it in Riyadh, but if he doesn't, doubts about his capacity to serve as the intelligent, deadly main-event villain that Triple H has in mind will only increase louder.
Result: Kross defeated Moss
Grade: C+
Bray Wyatt Addressed His Demons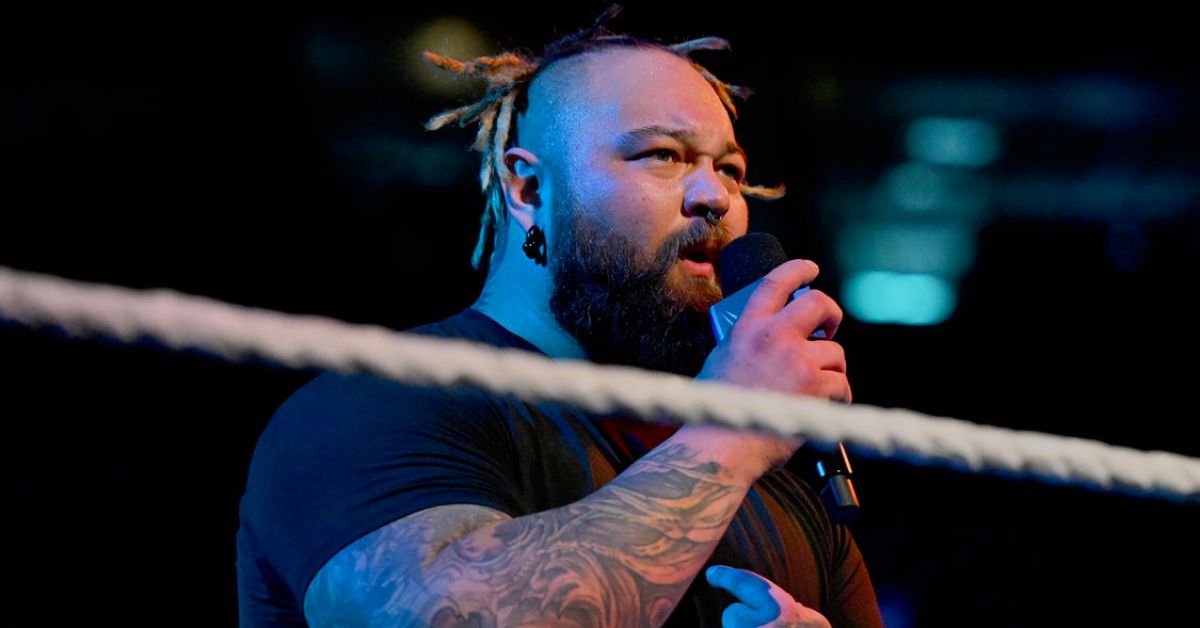 To wrap out the evening, Bray Wyatt made a second appearance for an in-ring advertisement. In keeping with his candor, he stated that he enjoys being open and truthful with his audience and even freely revealed that he enjoys the fact that he is willing to do awful things.
The person in the mask we briefly met last week, who is presumably known as Uncle Howdy, stopped his promo. Despite Wyatt's denials to the contrary, he accused Wyatt of lying and calling him a mask-wearer.
Who is the mysterious Uncle Howdy that interrupted Bray Wyatt?

Full #SmackDown results 👉 https://t.co/F60HTjequz pic.twitter.com/qtnnVfR8wk

— WWE (@WWE) October 29, 2022
The intrigue it has sparked among fans is the nicest aspect of the Wyatt stuff so far. This did more of that, raising curiosity about what would come next and posing more questions than it answered. Another aspect of the program.
Grade: A
Final Lines
We appreciate you reading this article. This article contains all the details on the WWE SmackDown results. Please comment below if you enjoyed reading this post and spread the word to your loved ones. You may also check our other WWE-related posts like WWE Rumors and Rumor Roundup on our website domaintrip.com.