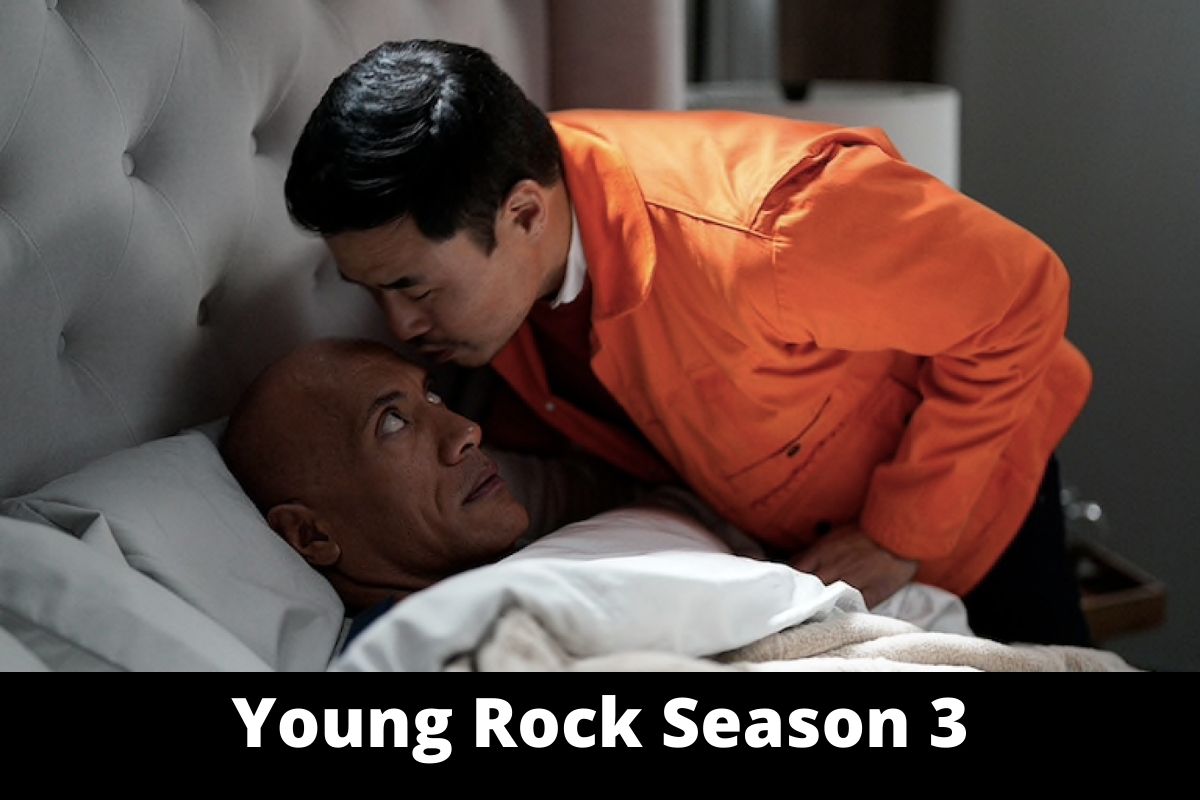 We'd all like to see more of Dwayne "The Rock" Johnson's adolescent exploits. Through the course of the show, we see Johnson go through a number of different phases in his life. In the years since his childhood, he has gone from being raised by professional wrestlers to experiencing the difficulties of high school and then being one of the most well-known WWE stars in history.
Viewers typically speculate about whether a show will be renewed or canceled if it has had a strong following for the past two seasons. This means we have some great news to share with you if you've been looking forward to the next chapter of Young Rock. We've compiled a summary of all the information you need to know about the upcoming season, including the release date, plot, and cast. Young Rock Season 3: Everything We Know So Far!
You may also like:
Will Young Rock return for Season 3?
Young Rock's third season has been officially announced by NBC. On May 12, 2022, the extension was officially confirmed. "Big flex. #YoungRock will return for Season 3!" read the tweet from NBC's official account.
You may see the official statement here:
LFG!!!🔥More Vince McMahon coming! SEASON 3 babyyy. The story continues. Can't wait to get back with my #youngrock fam💪#youngrock #therock #vincemcmahon pic.twitter.com/aDsFgIChxF

— Adam Ray (@adamraycomedy) May 12, 2022
I am glad you guys are loving the show and incredibly thrilled to be returning!" Uli Latukefu, who plays an 18–20-year-old Johnson on the sitcom, announced the news on Twitter. It's only halfway through season 2, so sit back and enjoy!
"LFG!!!" tweeted Adam Ray, who portrays Vince McMahon, as the news broke. In the future, there will be even more Vince McMahon! Baby, it's SEASON 3! The plot thickens. My #youngrock fam and I can't wait to be together again.
The show's executive producer, Brian Gewirtz, also announced the news on Twitter, writing, "We're BACK baby! I can't wait to get back into #YoungRock for Season 3! "This week is going to be epic!"
Young Rock Season 3 Release Date
On May 12, 2022, NBC announced the renewal of Young Rock for a third season. This happened just a few weeks before the season 2 finale of Young Rock aired. The renewal of Young Rock, NBC's highest-rated sitcom at the moment, came as no surprise.
However, A renewal before Season 2 concludes is a good indication, as it suggests that the next season's development was already underway, and viewers may not have to wait long for what appears to be a pre-planned production schedule for the show. The network will confirm these developments shortly as the second season nears its conclusion and the production of the third season begins on time, so we advise viewers to be patient.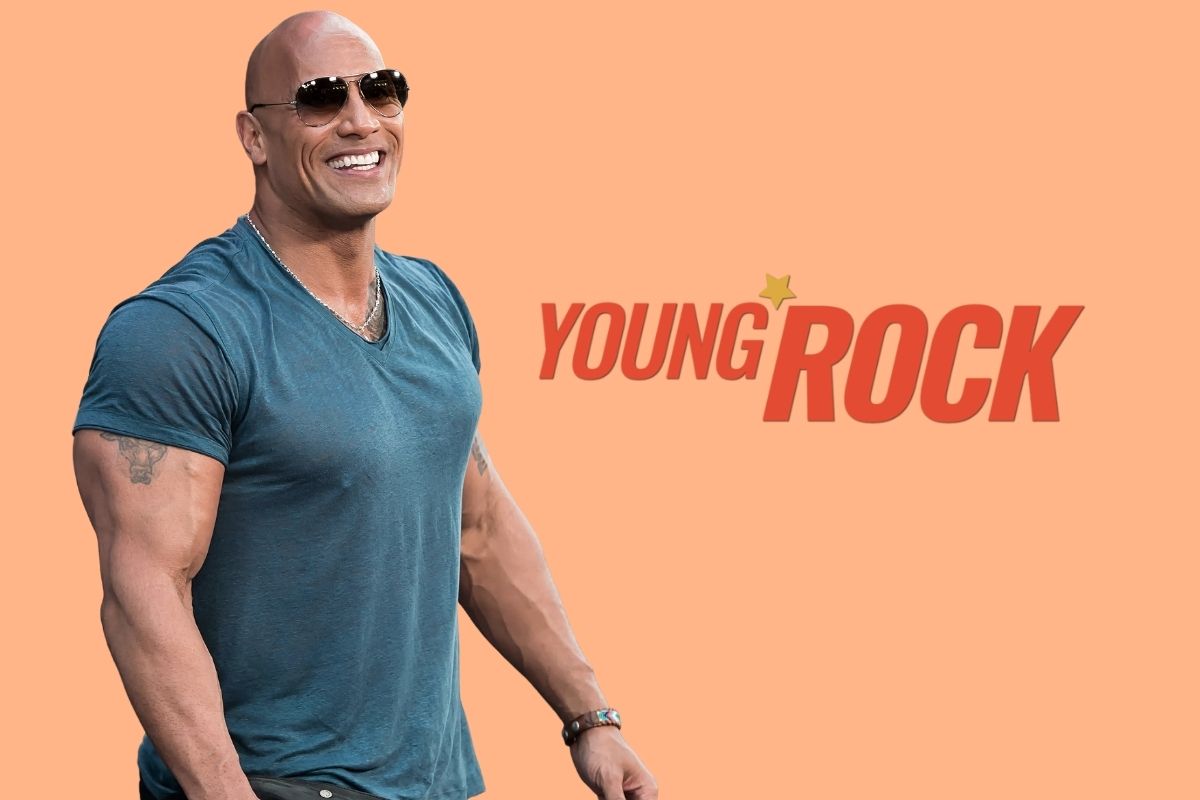 Young Rock Season 3 Storyline
Johnson is a presidential candidate in the United States in 2032 when the sitcom is set, and that is the setting for the framing plot of the show. In each episode, Johnson takes part in an interview or other interaction that triggers a narrative from one of three points in his life, with episodes occasionally showing all three points in his life.
During the first season, Johnson is depicted as a 10-year-old boy in Hawaii, a high school student in Pennsylvania, and a student and football player at the University of Miami. The second season shows a few changes in settings, but the same actors depict the characters from the first season.
First and Second Seasons are still broadcasting on May 13, 2022. Only the first nine episodes of the series have aired thus far. Officially, the episode's synopsis reads, "On the Day of the Brawl-B-Q, Rocky's relationship with partner Tony Atlas breaks down; Dewey becomes the object of many school crushes; the extortion case against Lia concludes."
Because of this, the remaining episodes will continue to explore this theme in the final three episodes. You can get the official network synopsis for the next episodes here.
When Dwayne becomes concerned about his father's health in the year 2032 and meets an old buddy from their time in Nashville in 1987, Rocky makes a difficult decision. In the meantime, Ata has a night out with Miss Elizabeth.
According to the official description, "Memphis, 1996: Dwayne is sent to Memphis to improve his wrestling skills; after a booker abuses Downtown Bruno, Dwayne vows to fight back; in 2032, candidate Johnson and Dr. Julien's feud comes to a head."
Dwayne learns that the family is moving from Nashville in episode twelve's official synopsis.
Have a peek at:
Viewers get a taste of the show's plot via these synopses; nevertheless, they don't get all of the details that show makers have translated from the pages to the screen. As a result, we have no idea what the final three episodes of the season will bring in terms of big plot twists and turns, cliffhangers, or other story arcs and subplots. Consequently, we recommend that fans wait patiently and watch each episode to draw their conclusions about the future of Young Rock Season 3.
Young Rock Season 3 Cast
We'd like to point out that the cast for Season 3 may see some changes, which will be revealed after production begins and is verified. Until then, fans can look forward to seeing a number of the show's regular cast members return in the forthcoming season.
Dwayne Johnson as Himself

Adrian Groulx as 10-year-old Johnson

Bradley Constant as a 15-year-old Johnson

Uli Latukefu as 18–20-year-old Johnson

Stacey Leilua as Ata Johnson, Dwayne's mother

Joseph Lee Anderson as Rocky Johnson, Dwayne's father

Adam Ray as Vince McMahon

Ana Tuisila as Lia Maivia, Dwayne's grandmother, Ata's mother

Matthew Willig as André the Giant 
Is there any trailer?
Not at this time. The show was only recently renewed, and production for Young Rock Season 3 hasn't yet begun. There are no teasers or trailers available for fans to obtain a glimpse of the series' upcoming chapter and guess the main plotlines. A special interview with YOUNG ROCK stars Dwayne Johnson, Stacey Leilua, Joseph Lee Anderson and Uli Latukefu is available in the meantime. Actor Randall Park will serve as the moderator.
Summary
We learn more about Dwayne Johnson's past in the show's second season, which follows up on the events of Season 1 while also presenting fresh material we haven't seen previously. His lovely, resilient family faces new hardships and encounters a variety of strange personalities in professional wrestling, and Dwayne considers taking the grind himself. Dwayne "The Rock" Johnson's journey to becoming the man he is now will be the subject of a new reality program.