Ally Lotti, a well-known figure on social media and in the entertainment industry, has captured the interest of many as fans and followers strongly look for about her love life. Ally Lotti's romantic life has recently been in the spotlight, and everyone is wondering, 'Who is Ally Lotti's boyfriend now?'
As her personal life continues to catch the public's attention, let's delve into the specifics of Ally Lotti's current romantic connection and find out Who is Ally Lotti Boyfriend  Right Now?
Ally Lotti's Instagram Post:
View this post on Instagram
Who is Ally Lotti Boyfriend Now?
Ally Lotti has moved on from her previous relationship and is now dating her new boyfriend, Carter Jamison. She's a famous Instagram influencer and model in the United States, known by her real name, Alicia L. Leon. She became well-known when her relationship with the late rapper Juice WRLD became public.
After finishing her school, she worked various jobs. Many people follow her official social media accounts to see her latest photos and videos. She has also worked as a model for the popular company Fashion Nova.
Her relationship with Juice WRLD boosted her fame and modeling career. She has 238 thousand Twitter followers and over 33k subscribers on her YouTube channel, where she has posted one video.
Recently, there was controversy when people thought her new boyfriend, Carter Jamison, was wearing a custom watch related to Juice WRLD.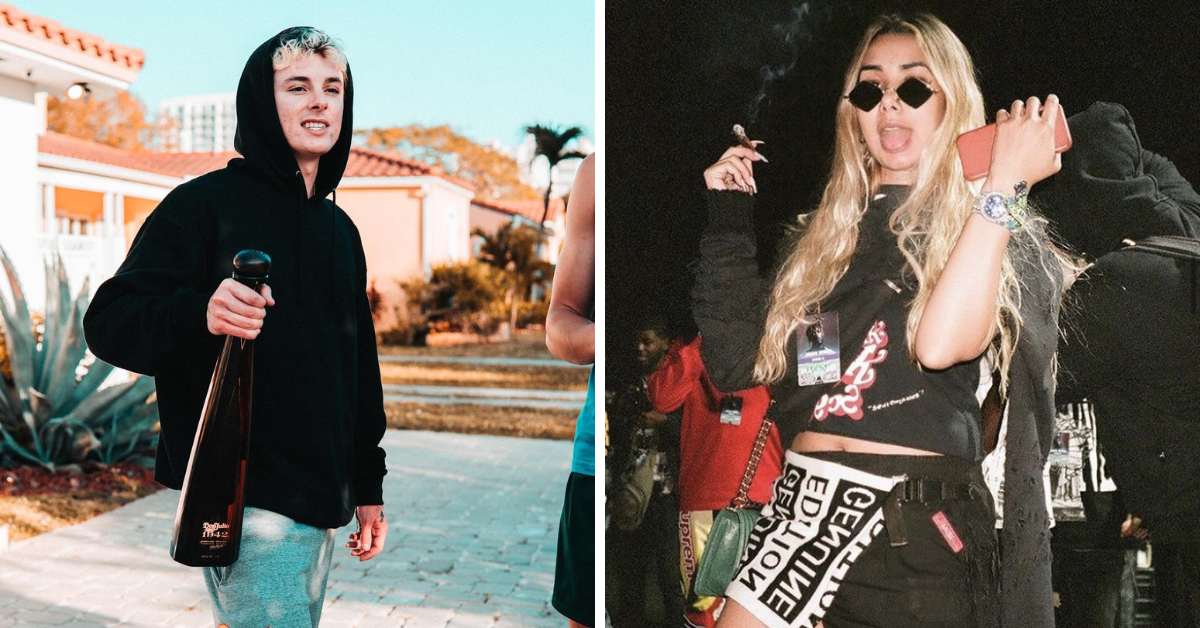 Check out some other exciting content we've published:
Who Is Carter Jamison?
Carter Jamison is a well-known figure in the tech world. He's the founder and CEO of Gateway Agency, a company that helps entrepreneurs, creators, and artists. Despite his young age, he's a successful entrepreneur, making a lot of money each year.
Carter started building a network of Instagram profiles with millions of followers when he was just 15 years old. He made a lot of money from these profiles.
He expanded his business globally and has big goals for the future. At 18, he started three software companies, creating jobs for high school graduates.
You can find more about Carter on his website, carterjamison.com, and on Instagram @carterjamisn, where he has over a million followers and shares pictures of himself and his friends.
Age Difference Between Ally Lotti and Carter Jamison
In 2023, Carter Jamison is 20 years old and was born in Oklahoma. On the other hand, Ally Lotti is 30 years old and was born on May 28, 1993. So, there's a ten-year age gap between them.
Despite this age gap, Ally and Carter seem to be in a happy relationship, and there haven't been any rumors of problems in their relationship in the media.
Carter is a young entrepreneur who makes a lot of money each year. He's the founder of the Gateway Agency, which helps brands, business owners, and artists.
He mentioned on his website that he was earning about $80,000 a year when he was just 15. He has more than a million followers on his Instagram.
Ally and Carter made headlines when Carter was seen wearing a watch that looked like the one Juice Wrld had given Ally. However, Carter denied that Ally gave him the watch when questioned by the media.
Ally Lotti's Previous Relationship
Ally Lotti and Juice WRLD met when the rapper's career was taking off. They officially announced their relationship on Instagram in November of the same year. They used to playfully tease each other on social media, and Juice often expressed his love for Ally.
It's said that Ally's presence in his life played a role in Juice quitting recreational use of the painkiller Codeine. Unfortunately, Juice passed away on December 8, 2019, due to an accidental overdose. They never broke up, and Ally continued to express her love for him on social media even after his passing.
Juice WRLD often mentioned Ally in his songs, and their relationship was cherished by fans. A year after Juice's passing, Ally revealed that she had miscarriages during their time together.
There's a new HBO documentary called "Juice WRLD: Into the Abyss," which includes an interview with Ally Lotti, where she talks about Juice's death. She has also shared letters he wrote to her before he passed and provided information about his overdose.
For more intriguing updates on the love lives of well-known personalities and other engaging content, keep exploring domainstrips.com.