Emory Tate lived in poverty while becoming an international chess master. According to his sons, he had no money and left nothing for them.
Emory Andrew Tate Jr., also known as Emory Tate, was a United States Army soldier and an American Chess International Master.
Along with chess, he was well-known for being the father of Tristan Tate and Andrew Tate, two former professional kickboxers with significant social media followings.
In this essay, I'll discuss Emory Tate's early years, family history, chess career, army air force career, legacy, net worth, and other topics. Go on reading!
Emory Tate's Net Worth
Despite being a good chess player, he struggled financially. He had a hard time supporting his family.
He spent most of his time at chess competitions. He used to gamble all of the money he earned from there.
Andrew claimed in an interview that although his father was an excellent chess player, he was poor. His family was impoverished, leaving nothing for his wife, three children, and himself.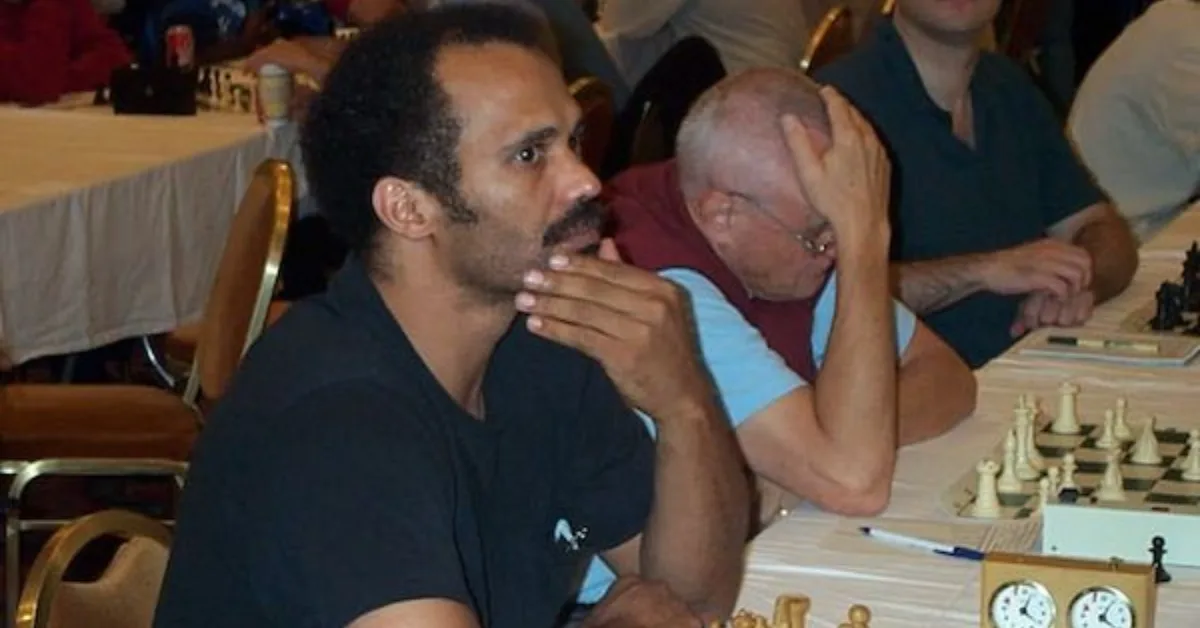 According to some estimates, his net worth at the time of his deαth was $1 million. Any evidence does not support these estimations.
Emory Tate's Career
Air Force Sergeant
After finishing his education, Emory decided to go in a different direction. He enlisted in the U.S. Air Force as a Senior Airman before eventually rising to Sergeant.
From there, his chess skills also began to attract attention. While in the Army, he won multiple tournaments and was a fluent speaker of Spanish and Russian.
Unsubstantiated Chess Rumors, a Twitter page sharing Andrew Tate's dad Emory Tate Tweets on its account:
Andrew Tate's father was IM Emory Tate who died in 2015. It's easy to see from his twitter account why the Tate children became what they are.

Among his rambling and often bizarre tweets, he loved to talk about his hatred for women and gay people. pic.twitter.com/jNXy5RJ9GQ

— Unsubstantiated Chess Rumors (@ChessRumors) December 30, 2022
He disagreed with a higher-ranking official, which led to his dismissal.
Chess International Master
At age 4, Emory Tate began studying and playing chess with his father. When he was just 13 years old, he outplayed his father and improved as a chess player. Till then, Tate had never played chess professionally.
The following are some of his chess career accomplishments:
-Won the USAF Chess Championships five times (1983, 1984, 1987, 1988, and 1989).
– Six times champion of Indiana States (1995, 1996, 2000, 2005, 2006, and 2007).
-Won the 2010 Alabama States Championship.
-Inducted in 2005 by selection into the Indiana State Chess Hall of Fame.
-Won the 2007 Chess International Master title.
-Victory in roughly 80 games in a tournament against Grandmasters.
He was among the greatest chess players ever. He was ranked 72nd out of 2000 active players worldwide and in the United States in 2006 with a FIDE rating 2413.
He had a 2508 USCF rating at its peak in December 1996.
He defeated grandmasters in 80 tournament games and was the only player to beat Arthur Bisguier, a grandmaster and former U.S. champion, in a simultaneous 30-board exhibition.
Andrew said, "I never saw him study chess books, ever. He also hated chess computers and never used them. He just sat down and played."
Emory Tate's Personal Life
When Emory was in the air force, he was stationed in England, where he met Eileen Tate, the woman who would become his wife.
Back in Washington, D.C., they got hitched in 1985.
Emory Andrew Tate III, sometimes known as Andrew Tate, was born to them in 1986. A social media influencer and former professional kickboxer, Andrew Tate. He was close to his father, and they got along well.
Andrew began playing chess with his father when he was very young, and at 15, he won the Indiana State Championship.
Tristan Tate, a former professional kickboxer and social media personality, was born to him and Eileen two years later, in 1988.
Their third child, Janine Tate, a Kentucky-based attorney, was born in 1992.
In 1997, the couple separated and filed for divorce. Emory used to spend more time participating in chess competitions away from the house.
Eileen relocated to Forsforshire, England, with her three children in relative squalor. She was a catering helper in the past.
Tristan used to gather the frozen leftover bits of chicken from KFC and add them to the rice, which used to be their lunch, while Andrew worked hauling 80-pound boxes in the fish market.
Emory Tate's Early Life
Emory Andrew Tate Jr., also known as Emory Tate, was born on December 27, 1958, in Chicago, Illinois, United States.
Emma Cox Tate, his mother, used to own a business. She had a truck leasing company.
Sharecropper Emory Andrew Tate Sr. worked in the U.S. Army during World War II before practicing law in Chicago from 1951 until 1999.
At a very young age, his father introduced him to chess.
With his eight siblings, he grew up. He has four biological siblings; his mother had four more from her first marriage.
Pope Middle School on the West Side of Chicago is where he finished his education.
Following his 1976 graduation from Concord High School in Elkhart, Indiana, he enrolled at Northwestern University to pursue a pre-medical degree.
Emory Tate Deαth
Emory Tate was born in 1958 and passed away on October 17, 2015, after 56 years of living the life of a chess champion.
When unexpectedly passed out, he participated in a tournament match in Milpitas, California.
A heart attαck reportedly caused his deαth. 'Call 911,' was the last thing he said before passing away.
Numerous Grandmasters and international masters of chess have written tributes to him.
Andrew said that was the best way for his father to pass away—during a chess game.
A biography of Daaim Shabazz called "Triple Exclaim!!!" was written—by chess warrior Emory Tate: His Game and Life.