Auburn Coach "Bruce Pearl" Reveals Key Changes for Upcoming Basketball Season!
Bruce Alan Pearl was born on March 18, 1960, and he's a coach for college basketball in America. Right now, he's in charge of the Auburn Tigers men's basketball team. Before this, he was also the head coach for teams like Tennessee, Milwaukee, and Southern Indiana.
He did a great job leading Southern Indiana's team to win a national championship in 1995, which is a big deal in Division II. He was even named the best coach for Division II by the National Association of Basketball Coaches that year. When he coached in Division I, his teams won four times in their conference and also won three times in their conference tournament.
They got to play in the NCAA tournament ten times and even made it to the Final Four once. Pearl is one of the quickest coaches in NCAA history to win 300 games. He only needed 382 games to do it. (Just to compare, another coach named Roy Williams needed 370 games to do the same thing at Kansas.)
In 2006, Sporting News called Pearl the Coach of the Year, and in 2008, he got the Adolph Rupp Cup. He also led the Maccabi USA men's basketball team and helped them win a gold medal in the 2009 Maccabiah Games.
As the time for fall camp gets closer, Coach Bruce Pearl of Auburn's men's basketball team has shared four important things he wants to do differently in the next season. What are these changes? And how will they affect how well the Tigers do?
What is Auburn's Game-Changer for the Upcoming Season?
On Friday( 25 August 2023), Coach Bruce Pearl, who leads the Auburn men's basketball team, talked to the media using Zoom. He said that since the fall camp is coming soon, there are four important things the Tigers need to do well in. These things are needed because they lost some important players from last season.
"We gotta replace Wendell Green, we gotta replace Zep Jasper, we gotta replace Allen Flanigan, and we gotta replace whoever backed up Jaylin Williams last year," Pearl said that a new player named Aden Holloway, who is a freshman guard, is probably going to take the place of Green on the team.
He said Holloway "a combination of a lot of the guards [Auburn] has had in the past." In 2022, Holloway was chosen for the McDonald's All-American team. He played really well, helping his team win 36 out of 37 games. He scored an average of 18.5 points, made 5.1 assists, and grabbed 4.4 rebounds per game when he was a senior.
The coach of Auburn's basketball team really believes in Aden Holloway, who used to be a very good player in high school. He thinks Holloway works really hard, just like some other great players from Auburn in the past. Holloway has a good chance to be the starting point guard, but Tre Donaldson will also play and challenge Holloway to do even better.
The coach's next challenge is to find someone to replace Zep Jasper, who was really good at defense. Even though losing Jasper will make the team's defense weaker, the coach thinks the team can get better at scoring points. He's giving Denver Jones, a player who joined from another team, a chance to start instead of K.D Johnson, who fans really like.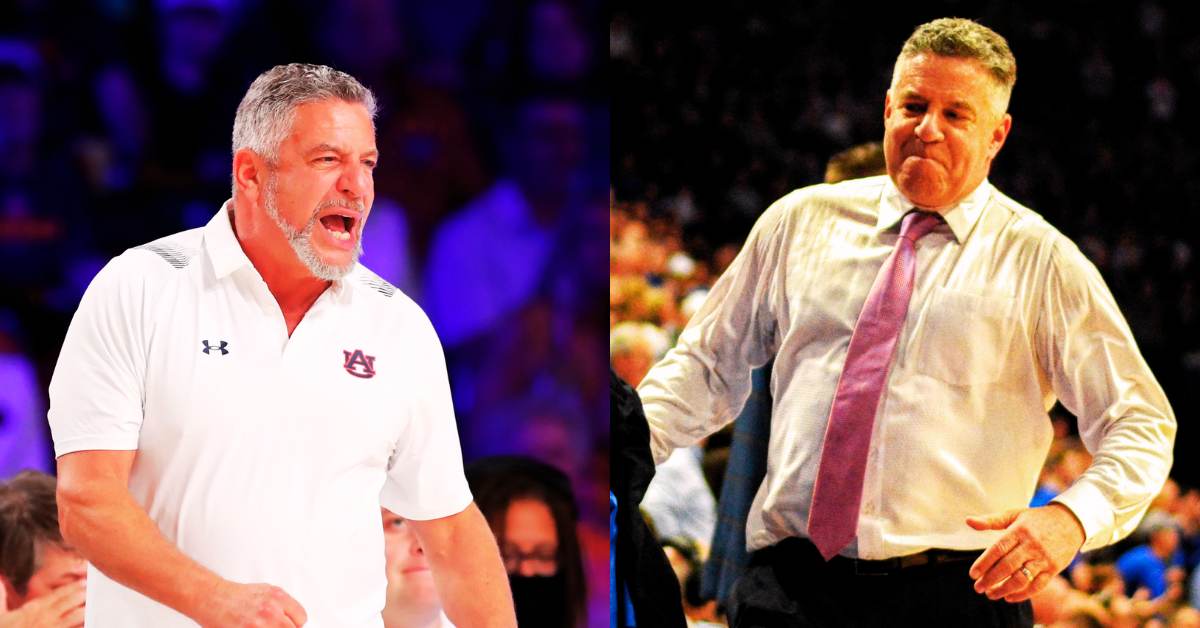 This is because Jones is really good at scoring a lot of points. At least for now, the coach wants to see how Jones does in the starting lineup. "Denver Jones could be a candidate for one of our top two or three scorers." That statement is pretty true. Jones was an incredibly good scorer in the last season. He was one of only 26 players in Division 1 college basketball who scored an average of at least 20.0 points per game in 2022.
This made him the first player from FIU to get a special award in Conference USA. When talking about how he would use the players in the front part of the team, Coach Pearl was a bit unclear. He did spend some time saying good things about two new players, Chad Baker-Mazara and Chaney Johnson. He said Baker-Mazara is really good and mentioned what he achieved in college. The problem with Baker-Mazara is his size.
He's 6 feet 7 inches tall, but he only weighs 190 pounds. This could cause problems for him during the season, especially in the tough SEC conference where games can get physical. Regarding Johnson, Coach Pearl said he's "one of the best athletes on our team,"
He mentioned that Johnson is good at shooting, can defend different positions well, and knows how to handle the basketball. Of course, the players who are coming back – Johni Broome, Jaylin Williams, and Dylan Cardwell – will also play a lot in the front part of the team.
Coach Pearl has a lot of time to decide who will play in the games before Auburn's first game against Baylor on November 7th. But it seems like he already has an idea of how he wants to use his players this season. How well the players do in the practice sessions and if anyone gets hurt will also affect his decisions.
The information we've provided should be sufficient to meet your requirements, and we sincerely hope it is. Please leave feedback in the section below if you found this article helpful. Please visit Domaintrip.com.