Butch Patrick Net Worth: American actor Patrick Alan Lilley, better known in the entertainment world as Butch Patrick. After playing Eddie Munster, a werewolf on the CBS comedy series "The Munsters," he rose to fame as a young actor.
Later, Patrick played the same character in the television series film adaptation, "Munster, Go Home!" He was listed by VH1 as one of the top 100 young stars of all time. Early in the 1970s, Patrick also had an appearance on the television program "Lidsville."
Butch Patrick has performed as an actor for approximately 60 years, appearing in both movies and television programs. However, the majority of his work on television and in movies was in supporting or cameo roles.
Patrick claims that since he co-starred with actress Yvonne De Carlo in the television series "The Munsters," she had a significant influence on both his personal and professional life. She was a mentor to him and a friend who supported him not only in his acting career but also in his personal life.
Butch Patrick Early Life
On August 2, 1953, Patrick Alan Lilley was born in Los Angeles, California. His sister, who aspired to be an actress, secured his part in one of the programs she was working on as a young actor. You may also check our trending articles like Tobey Maguire and Johnny Knoxville.
Butch Patrick's Personal Life
A longtime admirer of the television series "The Munsters," Donna McCall, was once in a relationship with Patrick. However, for unknown reasons, the couple's wedding did not take place as scheduled.
Butch Patrick was given a prostate cancer diagnosis in 2011, but because the condition was caught early, the actor eventually made a full recovery. Butch Patrick wed Leila Murray in 2016, and they are currently married.
Legal Issues
On November 2, 1990, Patrick was accused of assault and robbing a limo driver in Illinois. He disputed the charges, though, and entered a not-guilty plea. Two witnesses from a petrol station testified against Patrick and informed the court that Butch Patrick had kicked and punched the limo driver and taken about $140.
A year later, he was charged separately by another passenger from the same car. Patrick was accused of aggravated violence, but the robbery accusations against him were dropped. He received a penalty of $200 in fines, 100 hours of community service, and an additional $850 in restitution to the limo driver.
He was also mandated to participate in a recovery program recommended by the county's probation office.
Butch Patrick Career
When Butch Patrick was a young boy, a talent agent saw him while he was out for a picture session. He was presented with offers in commercials for many brands right away. Patrick received television jobs within a short period and made his screen debut in 1961 with a minor part in the drama series "The Detectives."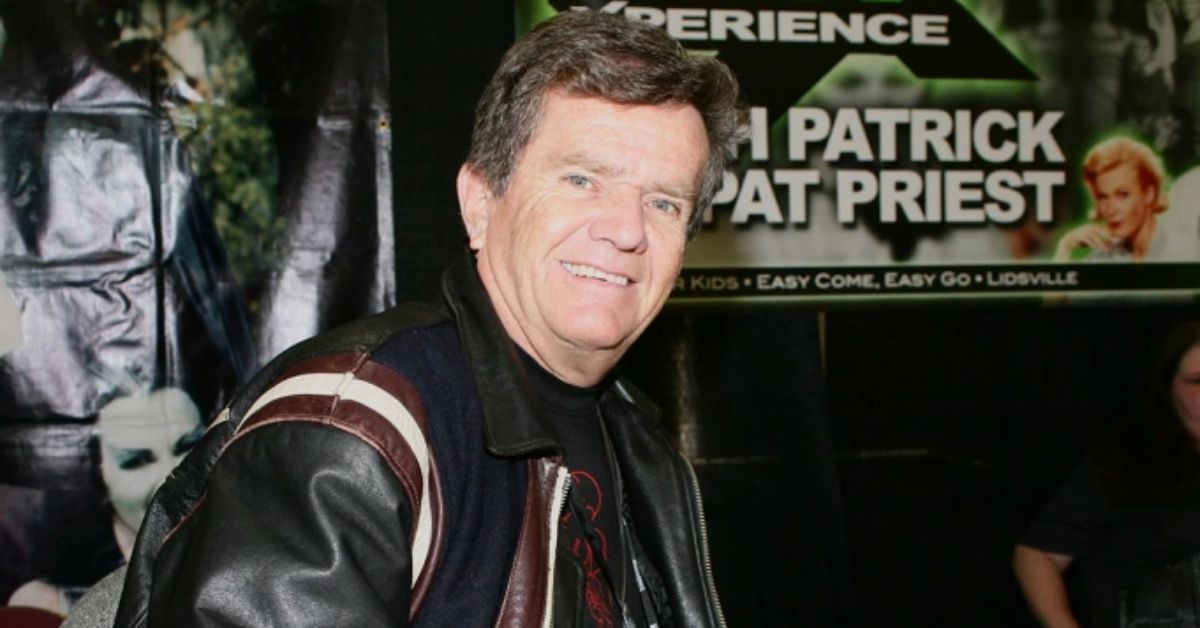 His next appearance was as "Billy Davis" in the movie "The Two Little Bears." Butch Patrick appeared as a guest star in several television programs during the following few years, including "Ben Casey," "Alcoa Premiere," "The Untouchables," "General Hospital," "Death Valley Days," and "My Favorite Martian."
He was given the part of "Greg Howard" in the comedy series "The Real McCoys" in 1963. The show's penultimate season had seven episodes in which Patrick made an appearance. He also played "Gordon Dearing / Elmore Crocker" in the comedy-drama series "My Three Sons."
Patrick was selected for a role in 1964 that would go on to define his career. In the television series "The Munsters," he was chosen to play Eddie Munster, a werewolf and the sole offspring of the main characters Herman and Lily Munster.
Patrick first appeared in the pilot episode, in which Happy Derman portrayed the part of "Eddie Munster." Al Lewis, Yvonne De Carlo, Pat Priest, Beverley Owen, and Fred Gwynne all appeared on the program.
As a result of his audience-pleasing performance on the show, he began to identify himself with his on-screen persona. From the program, Patrick grew quite close to Yvonne De Carlo and Al Lewis, with the latter becoming one of his closest friends.
Patrick had offers to perform tiny roles in both movies and television after his successful run on the show. He played the character "Mark" in the comedy-drama series "Lidsville," and he later played "Eddie Munster" in the recurrent part in "Macabre Theatre."
HOW OFTEN IS THERE PRACTICAL EFFECTS HORROR THRILLER BEING INDEPENDENTLY MADE WITH BUTCH PATRICK,NOAH HATHAWAY ? ALSO A HAG WITCH, A FULL BLOWN CREATURE, AND ANIMATRONIC ALLIGATORS..YOU NOT JUST "SHOULD" JOIN US. YOU NEED TO SUPPORT AND JOIN US!!!!https://t.co/m9RHzwmYuB pic.twitter.com/OSwW68IS6H

— Crude Cinema (@CrudeCinema) November 12, 2022
Patrick has made numerous film appearances since the year 2003, including "Kitaro's Graveyard Gang," "It Came from Trafalgar," "Young Blood: Evil Intentions," and "Zombie Dream."
Did Patrick Ever Play On Gunsmoke?
With celebrities like Judy Garland, Sidney Poitier, Henry Fonda, Eddie Albert, Andy Griffith, Fred MacMurray, Bobby Darin, Goldie Hawn, Burt Lancaster, and countless others, Butch Patrick was Hollywood's dependable, go-to kid actor and appeared in guest roles on Gunsmoke, The Monkees, Bonanza, My Three Sons, Adam-12, General Hospital, I Dream of Jeanie, Family Affair, The Real McC Butch is approaching you with tales and advice from the front lines.
Butch Patrick's Net Worth
Former American child actor Butch Patrick has a net worth of $250,000.
Final Lines
We have high hopes that you will find this topic to be entertaining. This article contains all the information regarding Butch Patrick's net worth. If you like this article, share it with your friends and family. You can read more articles about Jony Ive and Angela Bassett on our website, domaintrip.com.