In a health update published on Thursday, August 10, Kris Aquino stated that she is on the "path to remission." Along with a list of people she is grateful for, Kris' message was accompanied with pictures of her receiving medical treatment.
She explained that she decided to make the update public between the passing anniversaries of her parents, former senator Benigno "Ninoy" Aquino and former president Corazon "Cory" Aquino.
She stated, "I chose the midpoint between my mom's 14th death anniversary and my dad's upcoming 40th death anniversary to thank all of you who continue to pray for my recovery," She revealed that it had been 17 months since her Churg-Strauss syndrome diagnosis.
According to Mayo Clinic, this is "a disorder marked by blood vessel inflammation." The 52-year-old described in her post how she underwent grueling therapy in an effort to "reach remission over the next 10 to 12 months."
She added, "Dr. Malika Gupta gave me my second dose of a biological injectable (unfortunately not available in the Philippines) to help lower my very high IgE (Immunoglobulin E)." The American Academy of Allergy, Asthma, and Immunology states that IgE "are antibodies produced by the immune system."
The injections themselves, according to Kris Aquino, need bravery and a high pain tolerance, but the consequences of this treatment are much more upsetting. She compared the experience to the COVID-19 vaccine's negative effects, only it was three times worse.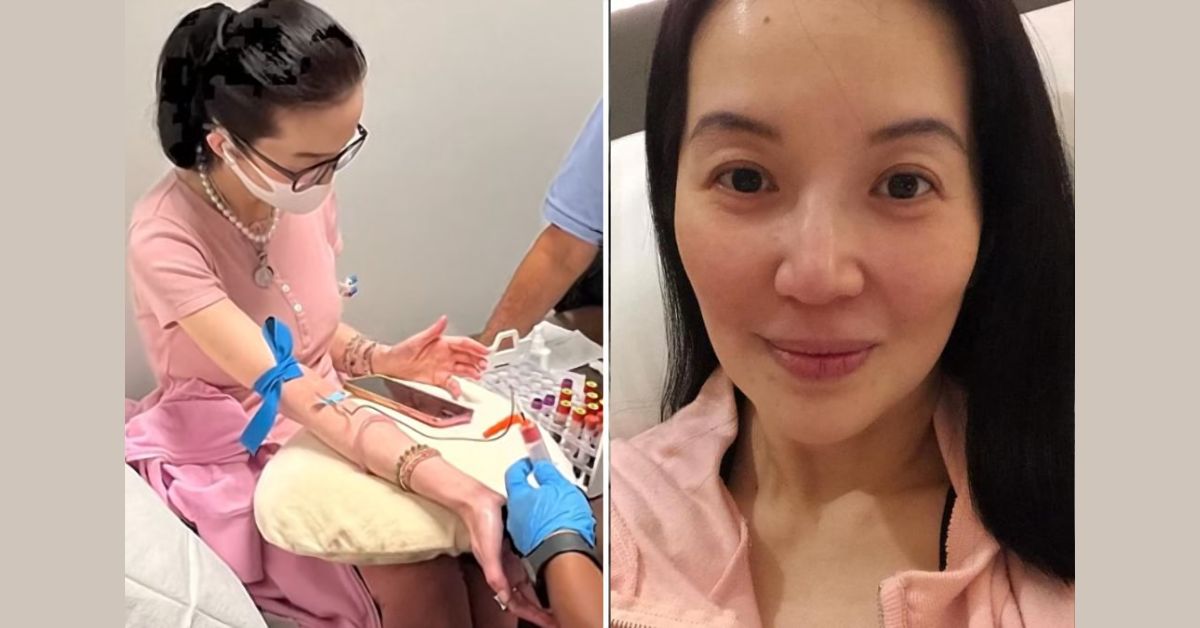 She described the sensation as "Yes, parang 3x akong na Pfizer or Moderna (Yes, it's like I took a Pfizer or Moderna vaccine three times)." The Queen of All Media said that in addition to her weekly chemotherapy, which is intended to help her achieve remission for three of her autoimmune illnesses, she also gets this treatment every other week.
She stressed that "autoimmune disorders have no cure, but life-threatening damage on the patient's organs can be prevented or managed if diagnosed early and/or given the proper treatment."
The following news is related to this post you just read:
According to Kris' caption, her "last blood panel showed improvement." She concluded her report on an optimistic tone even though she acknowledged that she still has a "long way to go."
"I am, against all odds (because of all my limitations with medicinal options), finally on the correct path to remission and a better quality of life," she added. "Thank you to all," she concluded. Saying, "Thank you, God." Here is her Instagram post related to the statement:
View this post on Instagram
Kris has been sharing updates on her health on social media for the past few years. She first acknowledged that she had been given a chronic spontaneous urticaria diagnosis in 2018. She shared her plans to seek treatment abroad in late February 2022.
Her diagnosis of erosive gastritis and a stomach ulcer in March came after that. She arrived in the US in June 2022 and has remained there ever since to obtain treatment for her autoimmune disorders.
The knowledge we have provided should be sufficient regarding your needs, and we hope it is. Please Give us your views in the comment section below if you are satisfied with this article. We respect your opinion, and your reviews help us improve our content, and we give better serve our readers.