Lisa Rinna, a star of The Real Housewives of Beverly Hills, is well known for her snappy one-liners, cool dance skills, and recognizable haircuts, but she's so much more than that! Learn more about the Bravo star's lucrative career, her astounding net worth, and more.
Lisa Rinna Net Worth
As per our research of October 2023, A television host and actress from the United States, Lisa Rinna, has a $10 million fortune.
Even though Lisa Rinna has a long and varied career in television, her work on the soap operas Days of Our Lives and Melrose Place's initial series is perhaps what makes her most well-known. She was a cast member of The Real Housewives of Beverly Hills as well.
With her funny lines and TV fame, @lisarinna continues to keep us entertained and on our toes. Being more well-known in the fashion world has brought attention to a different side, and we're here to support it!
View this post on Instagram
Lisa Rinna Early Life
On July 11, 1963, Lisa Rinna was born in Newport Beach, California. At the age of 7, Rinna and her parents moved to Medford, Oregon, where Rinna lived out the remainder of her adolescence and eventually graduated with the class of 1981 from Medford Senior High School.
Following college, she relocated to San Francisco to pursue a modeling career, which ultimately led to parts in TV commercials. Her first big break and the start of her show business career were then just a question of time.
Lisa Rinna Acting Career
Lisa made an appearance in the John Parr song video "Naughty Naughty" when she was 22 years old, and she made several appearances in The Hogan Family episodes in 1990. In 1992, she played the character "Billie Reed" on the NBC soap opera Day of Our Lives. She portrayed "Taylor McBride" on Melrose Place from 1996 to 1998.
She appeared on screen alongside her husband, Harry Hamlin, in the films Sex, Lies, & Obsession and Veronica Mars. In 2002, Rinna was named a co-host of Soap Talk and earned a Daytime Emmy. In 2007, she succeeded Joan Rivers as the host of the red carpet events on the TV Guide Network. In 2009, she starred in a Broadway version of Chicago.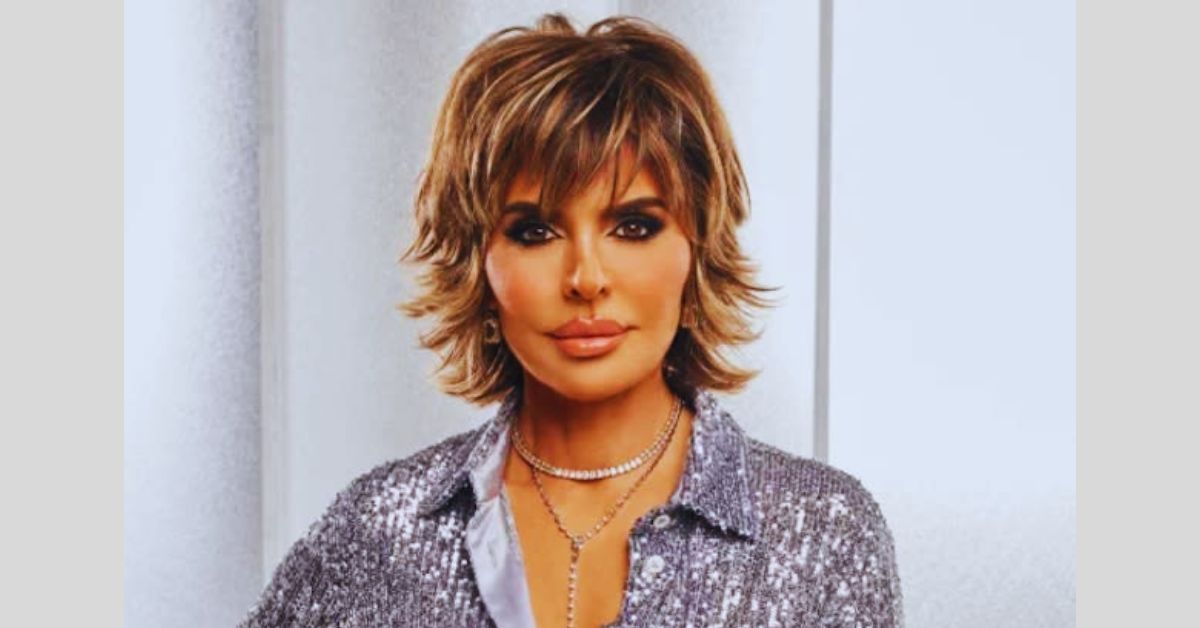 Also, in 2009, it was claimed that Rinna's chance to repeat her part in the new Melrose Place revival was refused by the show's producers. Sadly, the show was canceled after only one season, and Rinna never got to make an appearance.
She made a cameo on the Nickelodeon show Big Time Rush in 2011, and later that year, the Days of Our Lives producers revealed that she would return to the soap opera in the character of Billie Reed.
She has currently appeared on the show five times in total, with her first appearance running from 1992 to 1999, her second from 2002 to 2008, and two comeback appearances in 2012–13 and 2018. Rinna will play the same character in Days of Our Lives: Beyond Salem in 2021. In addition, she has appeared in CSI, Awkward, and This Close.
Lisa Rinna Other Endeavors
Rinna has never been content to focus on acting alone; instead, she splits her time between acting and numerous TV hosting and reality TV roles. She has participated in well-known reality competitions, including Celebrity Apprentice and Dancing with the Stars. She also posed nude for Playboy's September 1998 issue while six months pregnant.
She was featured on the Playboy cover in May 2009, more than ten years later. As the host of the Soap discussion discussion program, which aired on Soapnet from 2002 to 2006, Rinna remained connected to her soap opera beginnings.
She appeared as a guest judge on a RuPaul's Drag Race episode from season two, and she participated as a celebrity contestant in the Sing Your Face Off competition on ABC in 2014.
Want to read more stories about the wealth of celebrities? We've featured a few of the best articles. You could look at the Posts:
She has appeared in films more lately, including The Prince, The Great North, The Shrink Next Door, and American Horror Stories (2023). In addition, Lisa Rinna ran the Belle Gray apparel store in Sherman Oaks, California, which apparently shuttered in 2012.
She also still occasionally watches reality television, making appearances with her husband, Harry Hamlin, on the six-episode series Harry Loves Lisa and as a cast member of the popular Bravo reality series The Real Housewives of Beverly Hills.
She endeared herself to audiences with her self-deprecating attitude, poking fun at herself, especially her augmented lips and the hairdo she's maintained for decades, according to a critic for the Los Angeles Times, who praised her performance on the latter episode. And she played a part in some of the most enduring scenes from the program.
Rinna has been in Playboy, graced the pages of CVLUX, Living Well, Soap Opera Magazine, and Soap Opera Digest, and continues to model for a variety of companies, including Depend at a 2012 Dress for Success benefit event. It was later revealed that she received a cool $2 million for serving as the brand's celebrity spokesman.
And in 2019, at a New York Fashion Week event, she made another appearance on the runway for Kyle Richards and Shahida Clayton's apparel collection. She introduced Rinna Beauty cosmetics in September 2020. In August 2022, Lisa announced that she was about to launch Rinna Rosé, a brand-new alcoholic beverage.
We tried hard to give you helpful information. Therefore, it would mean a lot to us if you would check out —where you may read articles that are directly related to your quest. If you have any questions or feedback, please don't hesitate to let us know in the comments below.