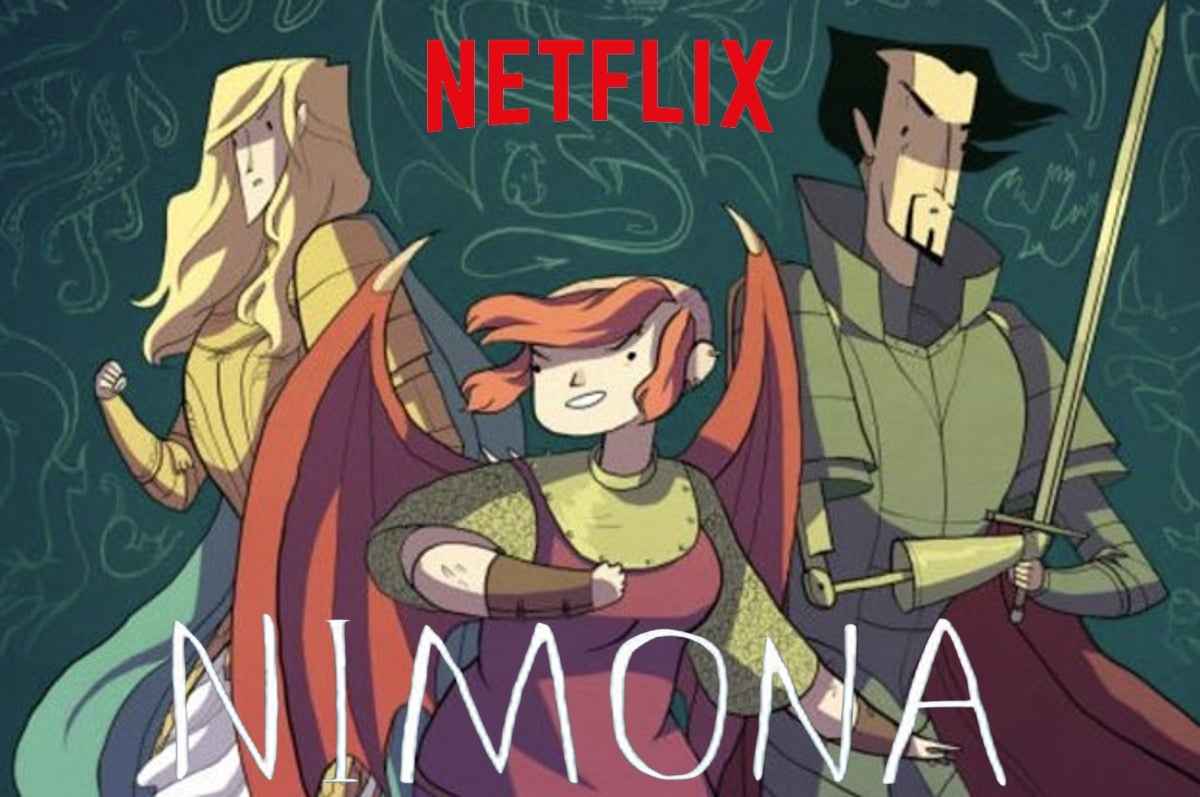 ND Stevenson, the author of the webcomic Nimona, has announced that Netflix has resurrected the project initially being developed at Disney-shuttered animation company Blue Sky Studios for a 2023 release.
Netflix announced the casting of Chloe Grace Moretz as Nimona, Riz Ahmed as Lord Ballister Blackheart. And Eugene Yang as Sir Ambrosius Goldenloin within minutes after Stevenson's tweet.
Hot Topic:- Zack Synder's Rebel Moon Starring Cary Elwes and Corey Stoll Has a Release Date in 2023
Stevenson's Tweet
Nimona's always been a spunky little story that just wouldn't stop. She's a fighter…but she's also got some really awesome people fighting for her. I am excited out of my mind to announce that THE NIMONA MOVIE IS ALIVE…coming at you in 2023 from Annapurna and Netflix 🤘 pic.twitter.com/wEZuM2sXTt

— ND Stevenson (@Gingerhazing) April 11, 2022
Blue Sky creators have come forward to tell their stories to shed light on their experiences working with Disney officials after Disney purchased Blue Sky as part of its acquisition of 20th Century Fox in reaction to the Don't Say Gay law. After seeing a test video of the two male protagonists kissing, Disney bosses were disgusted. However, they had cut out the material. Because of an enormous backlash and planned to reinstate it to the film when released.
Even though it's unclear how Annapurna came to own the film's rights, it's reasonable to expect that Nimona's natural queerness won't be restricted. According to the summary,
A knight is framed for a crime he didn't commit and the only person who can help him prove his innocence is Nimona, a shape-shifting teen who might also be a monster he's sworn to kill. Set in a techno-medieval world unlike anything animation has tackled before. This is a story about the labels we assign to people and the shapeshifter who refuses to be defined by anyone.
Nimona Release Date
It's no secret that ND Stevenson drew inspiration for Nimona from personal experiences. Although Stevenson created Nimona as a webcomic while still in college, the release of this film, which carefully explores how these characters are reflections of a single person, seems poignant.
As per the official available information, Nimona will release in 2023. But still the leaks hasn't suggested any specific release date.