The Gilded Age Season 3 Release Date: When Will the Next Chapter Unfold?
HBO's popular show, The Gilded Age, is back for its second season, and fans are wondering if there will be a third." The show, produced by Julian Fellowes of Downton Abbey fame, premiered in January 2022 and has been a hit with fans of high-society life in nineteenth-century New York City.
Marian Brook, a newbie to upper-class society, is followed as she moves in with her wealthy aunts and navigates the complicated rules and traditions of high society. Along the way, she encounters a number of interesting people, including a wealthy couple named George and Bertha Russell.
Fans are asking if there will be a season three now that season two is airing on HBO and HBO Max. Let's look at what we know so far regarding the show's future.
View this post on Instagram
Will the Gilded Age Have a Season 3?
Right now, it hasn't been confirmed. Francesca Orsi, an HBO executive, discussed how they pick which shows get extended for a third season in a May interview.
She added that they take into account things like viewership, critical reception, and the amount of talk a show generates.
So, whether or not The Gilded Age gets a third season is determined by how well it performs. More people watching the show could help make it happen.
Check out some other exciting content we've published:
The Gilded Age Season 3 Renewal Status
We have no idea when The Gilded Age will be renewed for a third season. Shortly after the first season began, the second season was announced.
So, while the second season is still running, it's possible that they'll do the same for a third season. And Just Like That…, another HBO show, was renewed for a third season just before its second season finished.
But, who knows, they might keep us waiting, making us worry if George Russell would ever face consequences for his railway ideas. Because it's a 19th-century drama, railway schemes are a significant concern in the drama.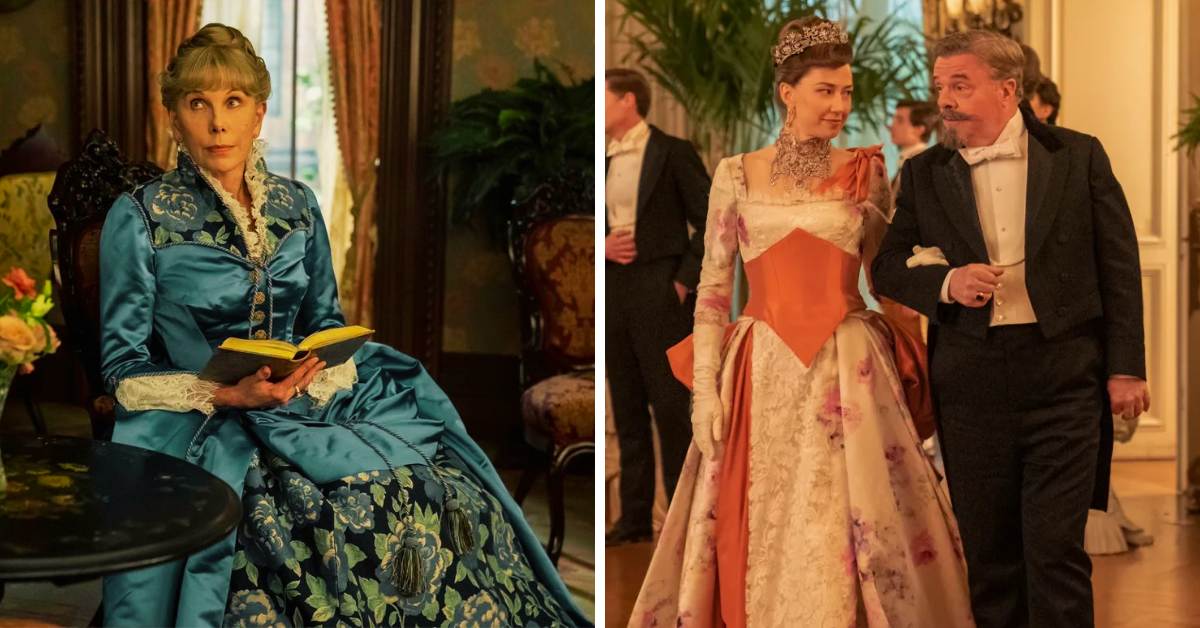 When Will the Gilded Age Season 3 Be Released?
The Gilded Age Season 3 doesn't have a confirmed release date. The SAG-AFTRA strike might have caused delays in making and releasing the new season.
We may have to wait a long time for a third season of The Gilded Age. First, they may take their time, as they did with the second season. Season 2 began filming in May 2022 and will be released more than a year later.
But there's another issue. The Writers Guild of America and SAG-AFTRA are currently on strike. These strikes could extend the wait for the next season even more because they would have to halt production until the unions and Hollywood studios reached an agreement. As a result of all of these challenges, season 3 may take some time to release.
Frequently Asked Questions
Will The Gilded Age have a third season?
Season 3 of "The Gilded Age" has yet to have an official release date as of October 2023. While the series was renewed for a second season in February 2022, the ongoing SAG-AFTRA strike may have slowed production and distribution of the third season.
Where can I watch Gilded Age Season 3?
Because "The Gilded Age" is an HBO series, it is available on HBO and its streaming channels, including HBO Max.
How many episodes are in season 2 of the Gilded Age?
Season 2 of The Gilded Age contains a total of eight episodes. They premiered on October 27 and will conclude on December 17.