Oregon Man Charged With Murder In The 1974 Gunshot Murders Of Two Teenagers!
Oregon Man Charged With Murder In The 1974 Gunshot Murders Of Two Teenagers: According to officials, a man from Oregon was detained this week after being connected to the slayings of two teens in a cold case in 1974.
According to a statement from the Washington County Sheriff's Office, Steven Paul Criss, 65, of Aloha, was a teenager himself when he allegedly fatally shot teenagers Donald Bartron and Peter Zito Jr. on October 3, 1974, in the parking lot of a recreation center using a.22 caliber revolver.
Bartron, 16, and Zito Jr., 18, were found dead on the ground next to a 1956 Oldsmobile whose hood had been blown off while the adolescents were working on it. According to the sheriff's office, Bartron and Zito both had head injuries. Criss was an early suspect in the case, according to Det.
Mark Povolny, mentioned this during a news conference on Friday. This is because a deputy discovered a. 22-caliber gun when Criss was jailed for theft in December 1974. According to Povolny, a test was done on the weapon to check if it matched the evidence from the teen murders.
No match was found, therefore the firearm was given back to Criss, who had enlisted in the Army and been stationed at Fort Lewis in Washington since 1976. He employed the same. Officials claim that Sgt. Jacob "Kim" Brown, his commanding officer, was killed by a 22-caliber gun. You may also read other trending news, Oregon Gov. Kate Brown.
Media Release: Sheriff's Office to Hold Press Conference On 1974 Double Murder Cold Case

Full Media Release: https://t.co/1CVZGx3LmK pic.twitter.com/BojpvIOlgA

— Washington County Sheriff's Office (Oregon) (@WCSOOregon) November 4, 2022
According to Povolny, Criss had damaged Brown's automobile and owed him a few hundred dollars. He claimed that Sgt. Brown was shot five times in the head as a kind of debt repayment. According to the sheriff's office, Criss was given a sentence of 35 years at Fort Leavenworth, Kansas, but only served a dozen years before being released on parole in 1988.
Newspaper reports from 1976 stated Criss was charged with killing Brown and later admitted responsibility. This year, detectives sent evidence to the Bureau of Alcohol, Tobacco, Firearms, and Explosives for testing, and the results revealed Criss'.
Authorities said that the 22 caliber gun used in the kids' 1974 murders was identical to the one used to kill Brown two years later. Steve Criss killed Donny Bartron and Pete Zito Jr. with the same gun that he used to kill Sgt. Brown, according to Povolny on Friday.
Because testing hadn't been done in almost 50 years, detectives decided to revisit the ballistic evidence, Povolny claimed. The Oregon State Police Crime Lab verified the match after the ATF discovered Criss' gun was used in several homicide cases, according to officials.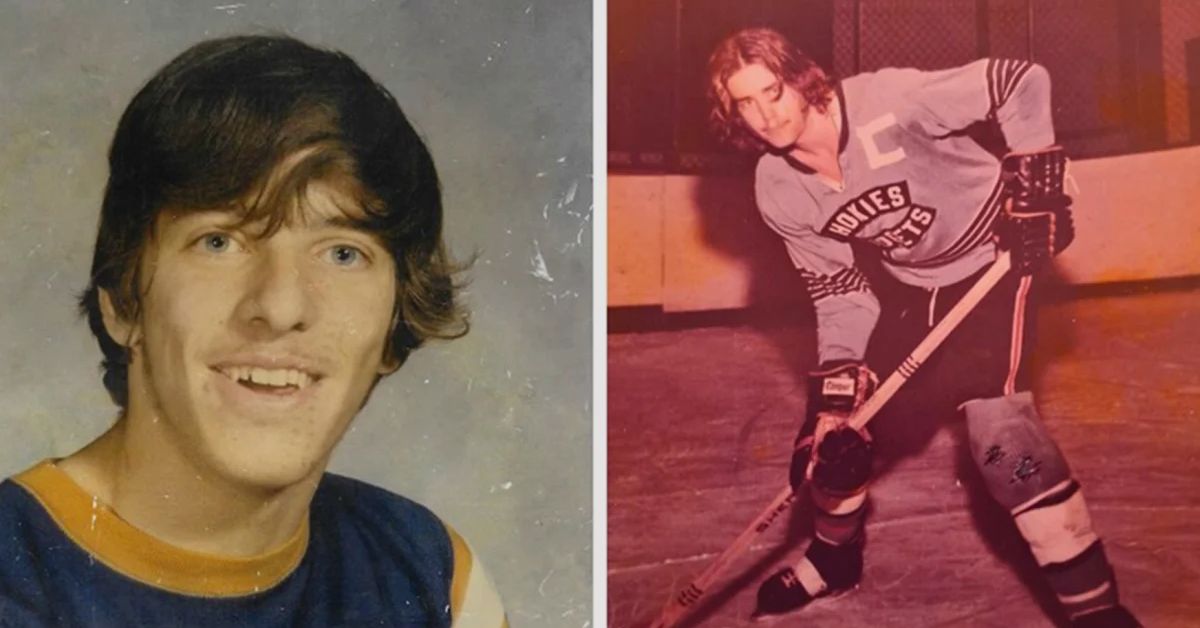 Authorities have not said why Criss is thought to have killed Bartron and Zito Jr. When her brother was killed, Barbara Zito, a resident of Kent, Washington, was 26 years old. She said, "I'm thrilled there is a shot at justice here," to NBC News on Friday.
Zito remembers that not knowing why her younger brother was slain was tragic and that his death was a "deep sorrow." She has been informed by the investigators that her brother might have simply been unlucky.
She stated, "It appears like Peter was just in the wrong location at the wrong time." He was an eyewitness to the murder of his friend and was present when my brother was shot. Bartron's family members could not be reached right away on Friday.
Criss was taken into custody on Wednesday after a grand jury indicted him on two counts of second-degree murder. According to representatives from the sheriff's office and district attorney's office, Criss was arraigned on the allegations on Thursday and was being held without bond.
A county prosecutor claimed that as of Friday afternoon, Criss still lacked a defense lawyer. Criss' family members could not be reached on Friday. In its statement and during the news conference on Friday, the sheriff's office also expressed regret over having detained an innocent man in connection with the 1974 murders of the two teenagers.
In January 1975, according to officials, the accusations against that individual, Joseph Amir Wilson, were dismissed. Pat Garrett, sheriff of Washington County, expressed his gratitude for the charges being withdrawn before being prosecuted on Friday.
But that doesn't erase the fact that he was imprisoned for a while after being accused of two murders that never happened. Officials reported Wilson's passing in 2000.
Garrett also commended the 1974 case's detectives, particularly then-deputy Jim Spinden, who detained Criss for theft and saved evidence that eventually led to his capture 48 years after the juvenile victims' deaths.
Final Lines
Thank you for reading this news. This news relates to Oregon. Please share your thoughts in the comment section and share this news with your family and friends. Read other trending news like Oregon Elect An Anti-woke on our website domaintrip.com.