Steve Austin Net Worth: How Much Money Does He Make Per Year?
Steve Austin (Steven James Williams), known by his ring as "Stone Cold" Steve Austin, is a WWE Hall of Fame member and an American actor. Austin made his professional wrestling debut in 1989 and has since competed for organizations, including World Championship Wrestling, Extreme Championship Wrestling, and World Wrestling Federation/Entertainment. In this article, you can find details about Steve Austin's net worth, early life, career, personal life, and more.
Steve Austin's Net Worth
As of January 2023, Steve Austin's net worth is estimated to be $30 Million. He is a former professional wrestler and actor from the United States. He has held many titles while competing as a professional wrestler, including six world championships and three Royal Rumble victories. He makes an annual salary of $3 million.
Steve Austin Early Life
Steven James Anderson was born in Austin, Texas, on December 18, 1964. He adopted his stepfather's last name and then changed his name to Steven James Williams, although he is best known by his ring name, Stone Cold Steve Austin.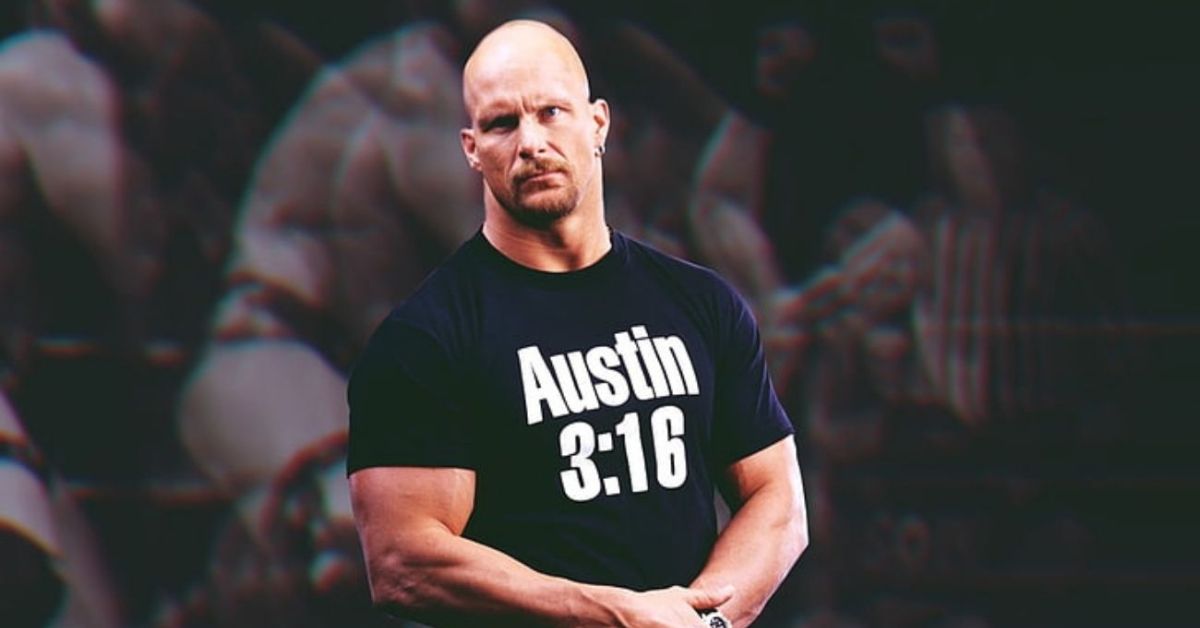 When he was around a year old, his parents, James and Beverly Anderson (née Harrison) divorced. Then, in 1968, his mother married Ken Williams and relocated to Edna, Texas. He has a sister and four brothers. He attended Wharton County Junior College on a football scholarship after graduating from Edna High School before being awarded a full scholarship to the University of North Texas.
Steve Austin's Career Journey
Wrestling Career
Austin decided to pursue a career in wrestling and joined the Dallas Sportatorium, where Chris Adams served as his trainer. Adams instructed him in technical maneuvers but did not include kayfabe or business topics. Tony Falk, the referee for his 1989 World Class Championship Wrestling (WCCW) debut match against Frogman LeBlanc, taught him about those basics of wrestling.
He began by going by his actual name. When WCCW and the Continental Wrestling Association (CWA) united to form the United States Wrestling Association, Memphis booker Dutch Mantell gave him the moniker Steve Austin (USWA).
He changed his name mostly to avoid being confused with "Dr. Death" Steve Williams, a well-known wrestler at the time. Austin departed the USWA in 1990; the following year, he joined World Champion Wrestling (WCW). When playing the good guy wasn't working, he adopted the alias "Stunning Steve Austin."
In 1991, he debuted in World Championship Wrestling (WCW). Austin's valet (the person who follows a wrestler to the ring) was Vivacious Veronica, later replaced by Jeannie Adams, also known as "Lady Blossom." Austin joined Paul E. Dangerously' Dangerous Alliance after winning his first WCW World Television Championship on June 3, 1991, by defeating Bobby Eaton.
He lost the WCW World Television Championship to Barry Windham on April 27, 1992, but he won it back on May 23 that same year. He then had a lengthy reign as champion before losing it to Ricky Steamboat on September 2. The Dangerous Alliance broke up shortly after.
Together with Brian Pillman, Austin founded The Hollywood Blonds in January 1993. On March 3, their team captured the combined NWA and WCW World Tag Team Championship, which they held for five months. In December 1993 and August 1994, he won the WCW United States Heavyweight Championship, which he would have twice.
In August 1994, he won the championship by forfeit after Ricky Steamboat could not compete due to a back ailment. He only had the title for a short period, though, as Jim Duggan, who replaced Steamboat, defeated him in a match that lasted 35 seconds.
Know More:
Austin was sacked by WCW Vice President Eric Bischoff in June 1995 because, in his opinion, he was not a marketable performer. Austin couldn't wrestle because he was still healing from a triceps injury. He was employed by Paul Heyman of Extreme Championship Wrestling (ECW) to conduct interviews within the ring.
Austin created his "Stone Cold" character while he was in ECW. Following Jim Ross and Kevin Nash's success in persuading WWF owner Vince McMahon to hire him, he eventually joined the World Wrestling Federation (WWF) in late 1995.
Later, Austin made his WWF debut on the "Raw" program on January 8, 1996, where he received the Million Dollar Championship. The 1996 King of the Ring competition, which he won by defeating Jake "The Snake" Roberts, was the beginning of his actual ascent to fame.
With his now-famous catchphrase, "Austin 3:16," Austin made fun of Roberts' presentation of himself as a born-again Christian following the match (a play on the Bible verse John 3:16). This catchphrase eventually rose to prominence as one of the most recognized in wrestling history and was one of the most popular T-shirts in the history of WWE merchandising.
His signature move as "Stone Cold Steve Austin" was known as the "Stone Cold Stunner." Austin won four federation championships, in addition to several additional tag team and singles titles, between 1995 and 1999. He and Vince McMahon were also embroiled in a dispute.
Although he has continued to appear in wrestling programming in non-wrestling roles, such as a referee, since his official retirement from wrestling in March 2003, He served as "Raw's" co-general manager and sheriff from 2003 to 2004.
Weatherman Stone Cold Steve Austin pic.twitter.com/Z8ACrKSBBg

— Wrestling News (@WrestlingNewsCo) January 13, 2023
Television and Acting Career
Austin has appeared in movies including "The Expendables," "The Condemned," and "The Longest Yard" as an actor (2010). In addition, he is a popular reality television host. From 2012 to 2016, he hosted the CMT program "Redneck Island," and from 2014 to 2017, he hosted his competition program, "Steve Austin's Broken Skull Challenge."
Steve Austin's Personal Life
Steve Austin has had four marriages. He married Kathy Burrhus in his first marriage from 1990 until 1992. In 1992, Austin wed Jeannie Clark, also known as Lady Blossom. In 1999, they got divorced. Stephanie and Cassidy, their two daughters, were born to them. From 2000 until 2003, he was married to Debra Marshall. In 2009, he wed Kristin Feres.
Final Lines
We hope you have learned everything there is to know about Steve Austin's Net Worth. For the most recent news and information, please keep checking back with us at Domaintrip.com.